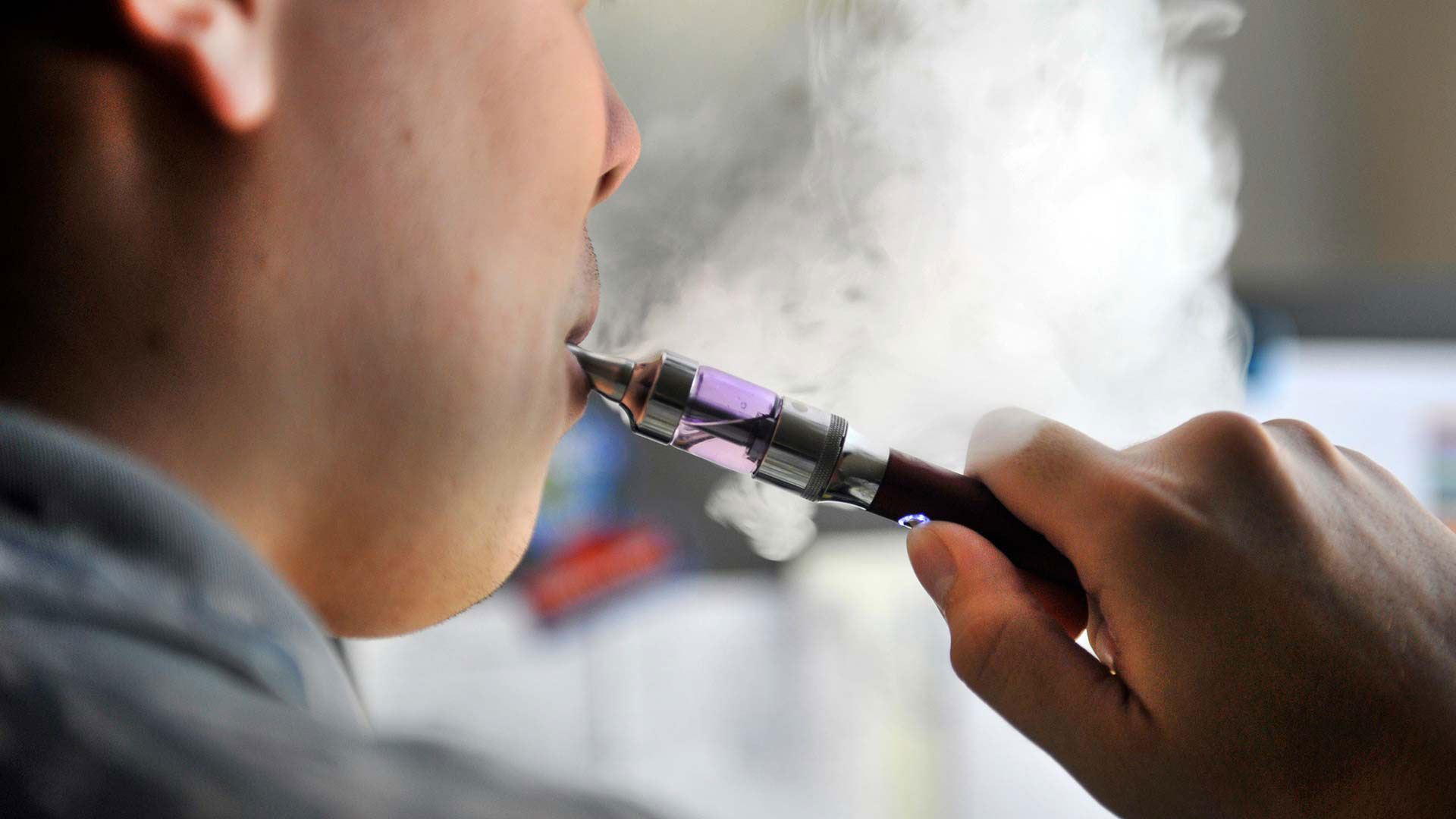 The Arizona Poison and Drug Information Center says people should stop using e-cigarettes while an investigation into respiratory illnesses continues.
Erica Crossen/U.S. Air Force
University of Arizona health officials are sounding the alarm on e-cigarettes.
A rise in respiratory illnesses has led the Arizona Poison and Drug Information Center to warn people to avoid the use of vaping products, or at least minimize their use. More than 450 possible cases of lung illness connected with the use of e-cigarettes have been reported since Sept. 6. Public health workers confirmed six vaping-related deaths during that period.
UA College of Pharmacy toxicologist Steven Dudley notes there's been no definitive cause for the outbreak, but e-cigarette users should consider quitting while investigations continue.
"The best thing they can do right now is avoid the use of e-cigarettes if at all possible," said Dudley. "It takes an outbreak for people to start paying attention to the actual dangers and focus a little bit more. Unfortunately, that's what we're seeing right now."
A report from the Drug Information Center says vaping devices can contain potentially harmful substances in active and inactive ingredients. According to the Centers for Disease Control, nicotine is associated with some health issues connected to e-cigarettes.
Tucson and Pima County officials recently put off a decision to raise the minimum age to buy vaping products.