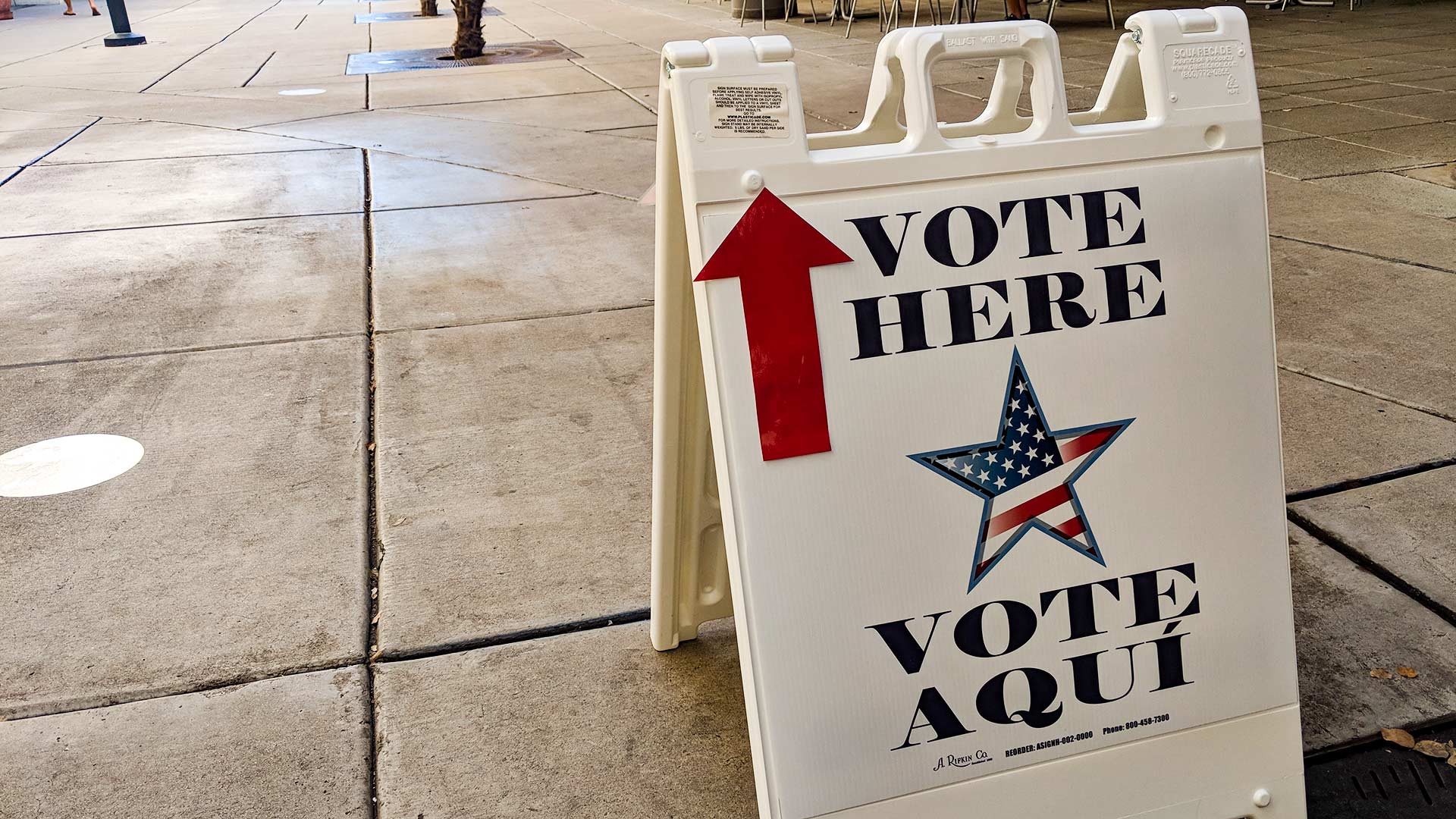 A voting location sign at the University of Arizona, 2018.
AZPM
A Tucson man has been charged with two counts of illegal voting and one count of perjury.
The Arizona Attorney General's office charged Randy Allen Jumper for allegedly voting twice in the 2016 election. He voted in Pima County and in Nevada, according to the charges.
Jumper was charged with perjury because he reportedly signed a statement in Pima County saying he would not vote in any other county or state.
Each voting fraud count is a felony, as is the perjury charge.