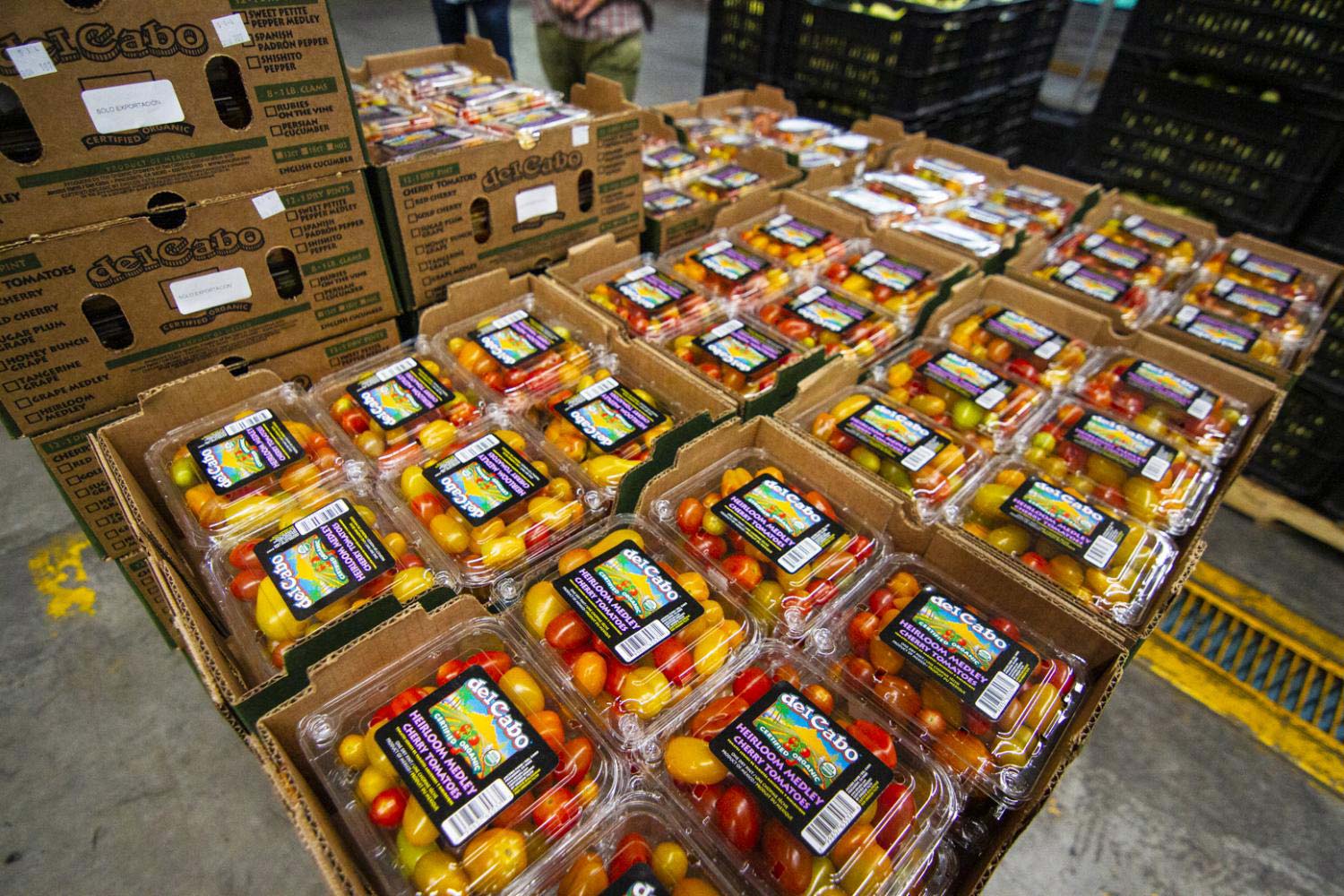 VIEW LARGER Organic tomatoes to be exported to the U.S. from Sonora, Mexico.

Murphy Woodhouse/Fronteras Desk
A resolution to months of uncertainty surrounding imported Mexican tomatoes could be at hand.
Mexican tomato growers and the U.S. Department of Commerce signed a draft agreement that could again pause a dumping investigation and end nearly 18% tariffs on imports.
Commerce ended the previous suspension agreement in May. If the deal is finalized after the 30-day comment period, the duties paid so far could be recouped.
"After intensive discussions with all parties, we initialed a new draft suspension agreement with the Mexican growers late last night. This draft agreement meets the needs of both sides and avoids the need for antidumping duties," Commerce Secretary Wilbur Ross said in a Wednesday release.
"Obviously we are very, very pleased," said Jaime Chamberlain, president of a Nogales Mexican produce distributor and incoming head of the local port authority.
But he and others are concerned about heavy inspection requirements in the draft. The Nogales-based Fresh Produce Association of the Americas says up to 92 percent of loads could get inspected, which they describe as potentially destabilizing.
"Because of the sheer volume of tomatoes shipped north from Mexico to the U.S., we can expect the inspections to create substantial delays that compromise the quality, affordability and availability of tomatoes to American consumers and will create bottlenecks for other goods crossing the border," FPAA President Lance Jungmeyer said in a release.
The deal would also raise floor prices for imported tomatoes, with more substantial increases for organic varieties.
Florida tomato growers, who requested the last agreement be scrapped last year, praised the deal.
"The agreement establishes unprecedented measures and enforcement provisions that will help protect American tomato farmers from injurious dumped Mexican tomatoes," the Florida Tomato Exchange wrote in a release.
Mexican growers and importers contest domestic growers claims of dumping, saying that they were fully compliant with the previous 2013 agreement.