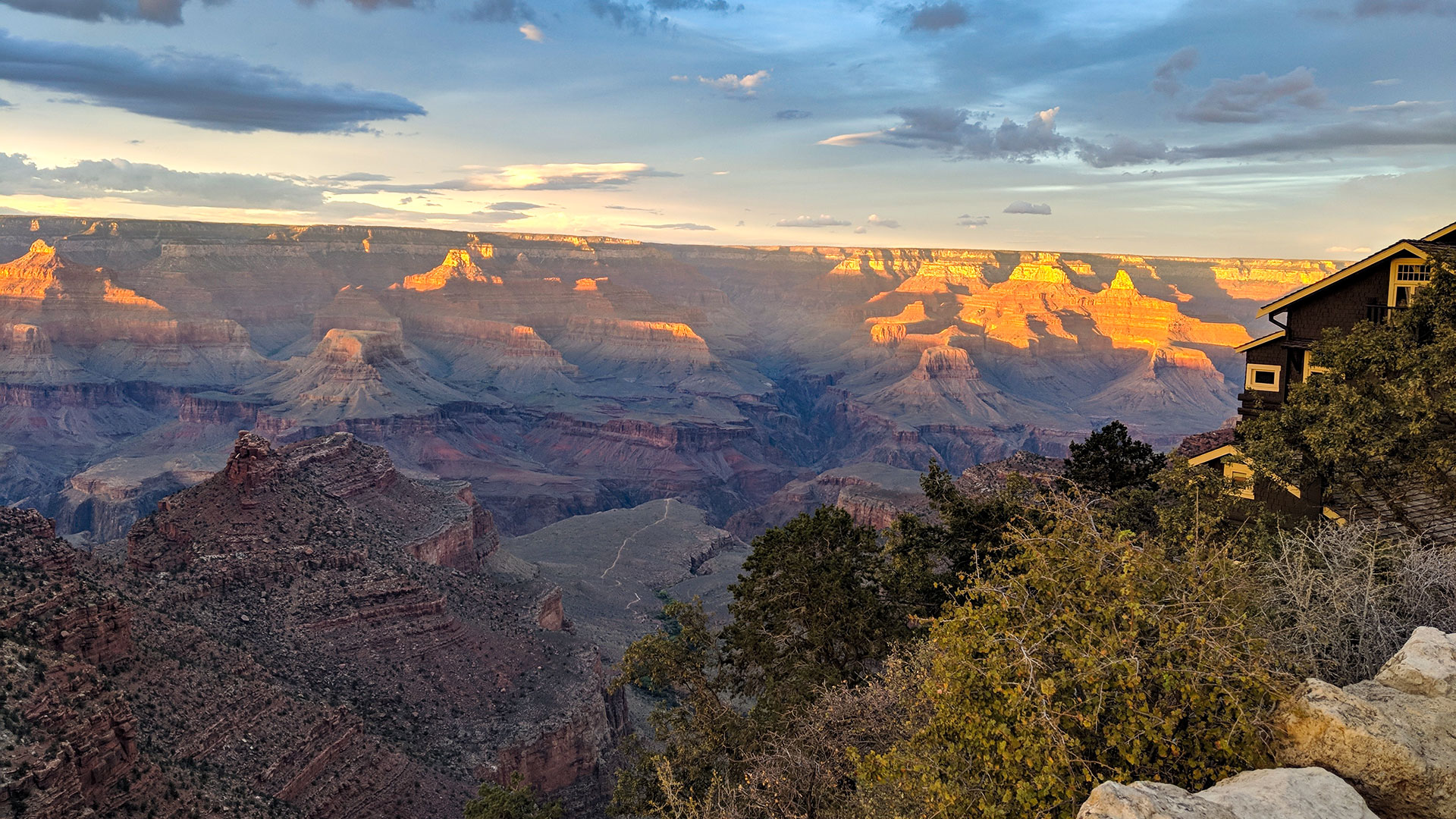 A view from the South Rim of the Grand Canyon, next to the Kolb Studio, September 2018.
Nick O'Gara/AZPM
According to data released during the annual Governor's Conference on Tourism, in 2018 the state saw a nearly 8% rise in direct spending on travel from the year before. That's the biggest year-to-year increase in more than a decade, according to the state's tourism office.
Arizona Tourism Deputy Director Becky Blaine says visitation was up more than 3%, and tourism jobs and wages also saw a bump.
"We're celebrating a third year of straight growth in our industry, record numbers. For the first time we hit $1 billion in state tax revenue through tourism, which is great cause that pays for essential services throughout the state."
Blaine says that tax revenue reduces the average Arizonan's annual household tax burden by more than $1,300.
Visitor spending in Arizona has been on the rise for several years. But Blaine says Tucson's UNESCO Heritage designation as a city of gastronomy was a game-changer.
"Because I think it's one of those things that's unexpected. People don't expect that Arizona has these great assets. They think, 'Oh, Arizona's the desert.' And really, it's so multidimensional, there are so many things to do and see here," Blaine says.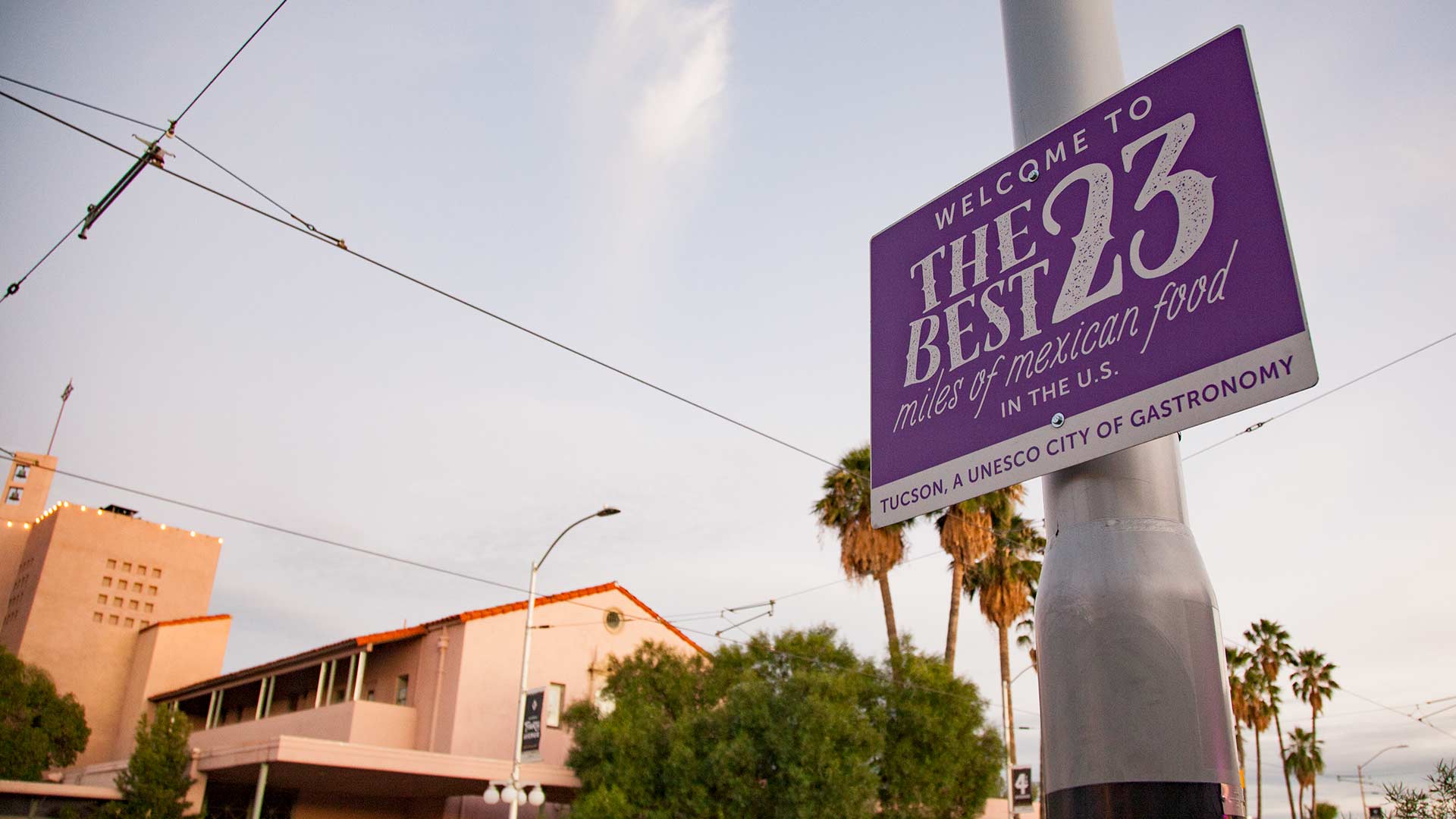 VIEW LARGER The city of Tucson says it has "the best 23 miles of Mexican food in the U.S.," pointing to its designation as a UNESCO City of Gastronomy.

AZPM
Visitors spent $5 billion in Arizona restaurants last year. Blaine says that, coupled with the state's growing wine industry, offers another avenue for drawing tourists.
The state's public lands are also a big draw, including the Grand Canyon, Canyon de Chelly and Saguaro National Park. And earlier this month, the Frank Lloyd Wright site Taliesin West in Scottsdale was added to the UNESCO World Heritage List — yet another feather in Arizona's cap.
Aside from in-state tourists, Arizona's largest share of domestic visitors come from California, Texas, Illinois, Colorado and Florida. Internationally, the number of visitors from Mexico is nearly four times that of the next highest country, Canada, followed much further behind by Germany, the UK, France, China, and Australia.