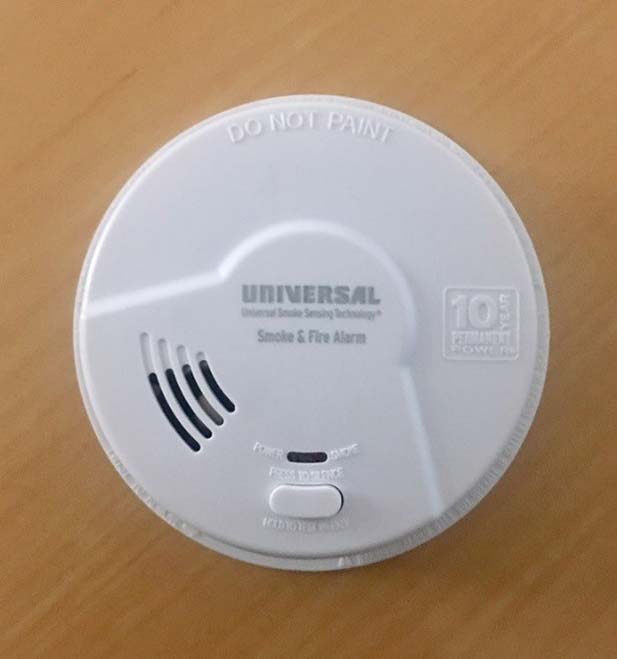 VIEW LARGER A smoke detector manufactured by Universal Security Instruments, subject to a recall on July 10, 2019, by the Consumer Product Safety Commission.

CPSC
If you got a battery-powered smoke detector installed by the Golder Ranch Fire District in the past few years, you should check to see if it's still working. The district says some of the battery-operated alarms made by Universal Security Instruments were defective, and the district will be contacting members about getting them replaced.

The Consumer Product Safety Commission recalled about 180,000 of the units nationwide. Some of the smoke detectors installed under a recent grant program include the recalled models.
In the meantime, the easiest way to check the alarm is to press the "test" button. If it doesn't make a sound, the alarm needs to be replaced.
The C-P-S-C says the recalled units have model numbers MI3050S and MI3050SB and with date codes between 2015JAN19 through 2016JUL11.