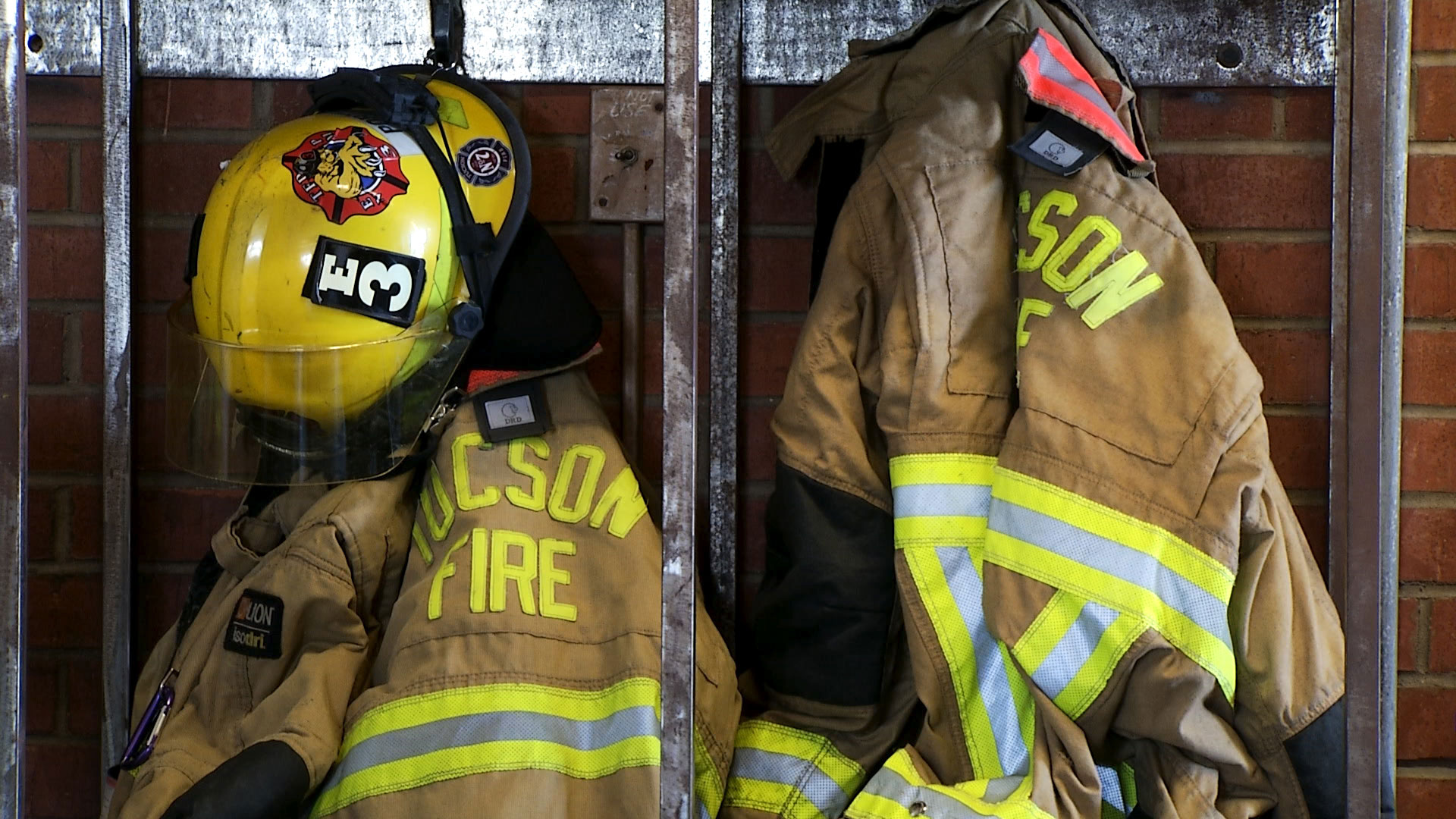 Firefighting gear hangs in the dock at Tucson Fire Station 3.
AZPM Staff
Early Tuesday, the 911 emergency system in Tucson stopped working. City officials are investigating the outage, but want to stress that 911 is now working and has been for hours.
The 911 system for Tucson and Pima County stopped working during the predawn hours for about an hour.
City officials quickly took to social media to distribute a temporary number to use until the system came back up.
Chris Conger, the deputy director of Tucson's Public Safety Communications Department, said the city is working with Century Link to determine what happened, but so far they are still investigating the issue.