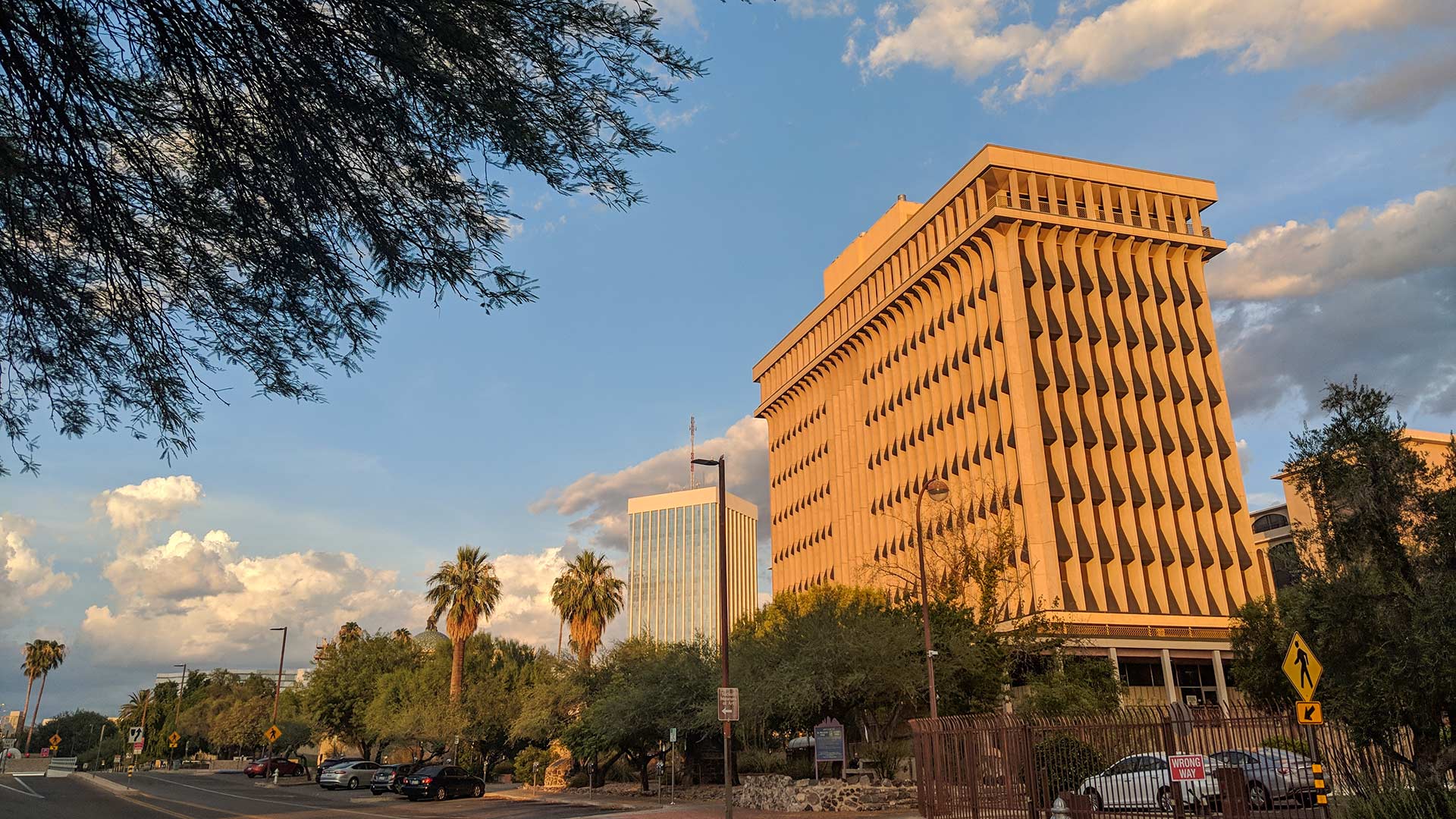 Tucson City Hall
Nick O'Gara/AZPM
The Green Party of Pima County says it might run some candidates for Tucson mayor or City Council on the August primary ballot, now that a judge has overturned the city clerk's decision to disqualify the party.
Green Party Chairperson Sara Mae Williams says party members turned in petitions with more than enough signatures to put the party on the ballot, but they were rejected due to a clerical error.
"Unfortunately the paperwork that the City of Tucson gave us had the incorrect information on it, and so they came back and told us that it was invalid, but see it was their error, it wasn't ours," Williams said.
The Tucson City Clerk has not responded to a request for comment.
A Green Party news release says the judge in the case has set a hearing Tuesday morning to determine a "remedy" for the city's action, which could mean Green candidates will be allowed to participate in the August primary election.