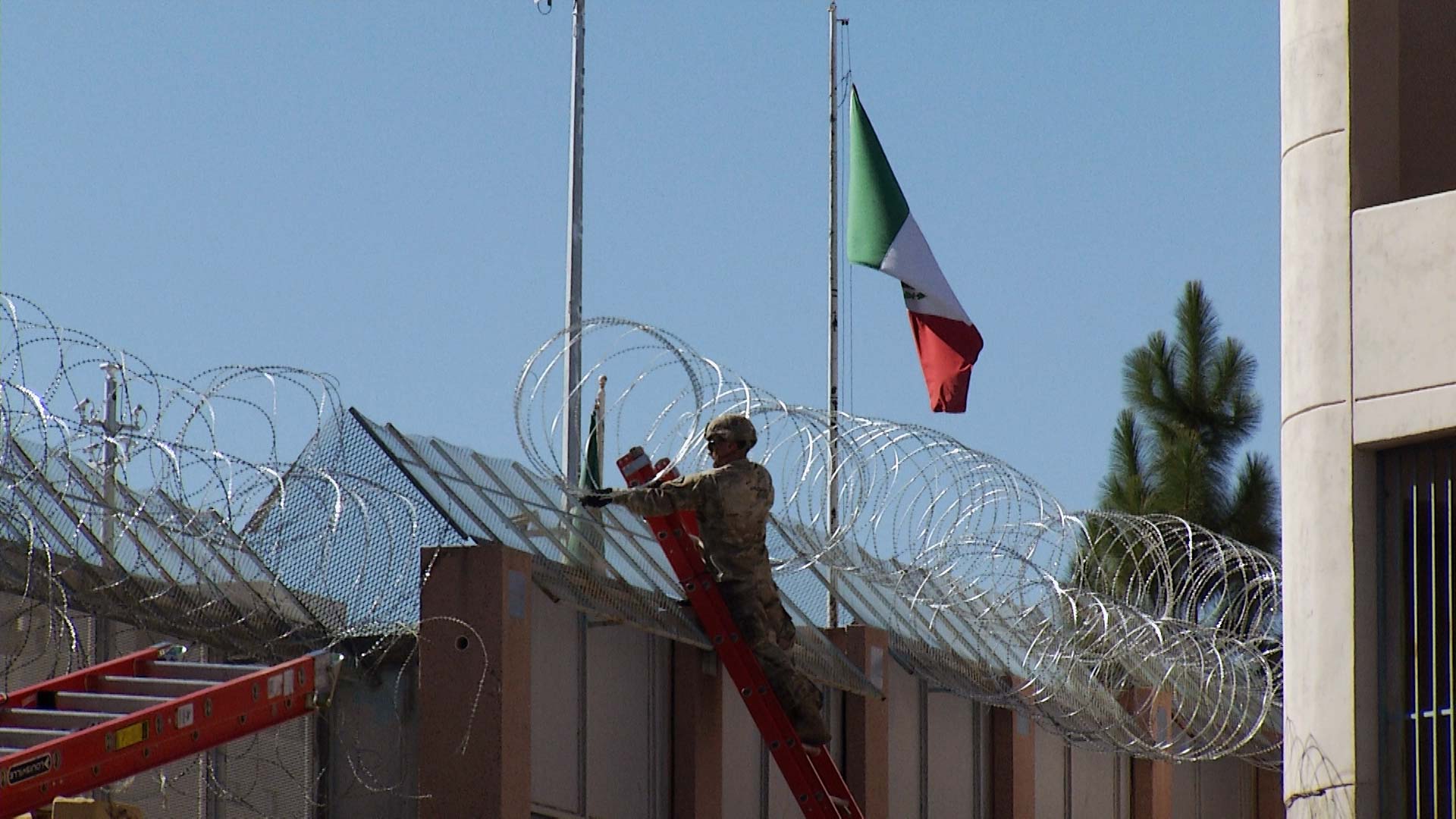 A soldier installs concertina wire along the border wall near the Dennis DeConcini Port of Entry in Nogales on Thursday, Nov. 15, 2018. The wire is meant to deter people from jumping the wall illegally, according to U.S. Customs and Border Protection.
AZPM
President Donald Trump walked across the demilitarized zone into North Korea last week. Some say they would like to see him do the same and walk south into Mexico.
Congressman Raúl Grijalva said a trip like that could give the president a different perspective on border issues.
"It would be an epiphany, in the history books, if he were to come to the border and see some other reality. I don't anticipate it. It is too politicized," said Grijalva.
The Southern Arizona Democrat was part of a group of U.S. House members who voted against an immigration funding bill. He said he worried the proposal, which passed the House and Senate, did not do enough nor did it prevent the White House from moving money targeted for humanitarian aid to wall construction.