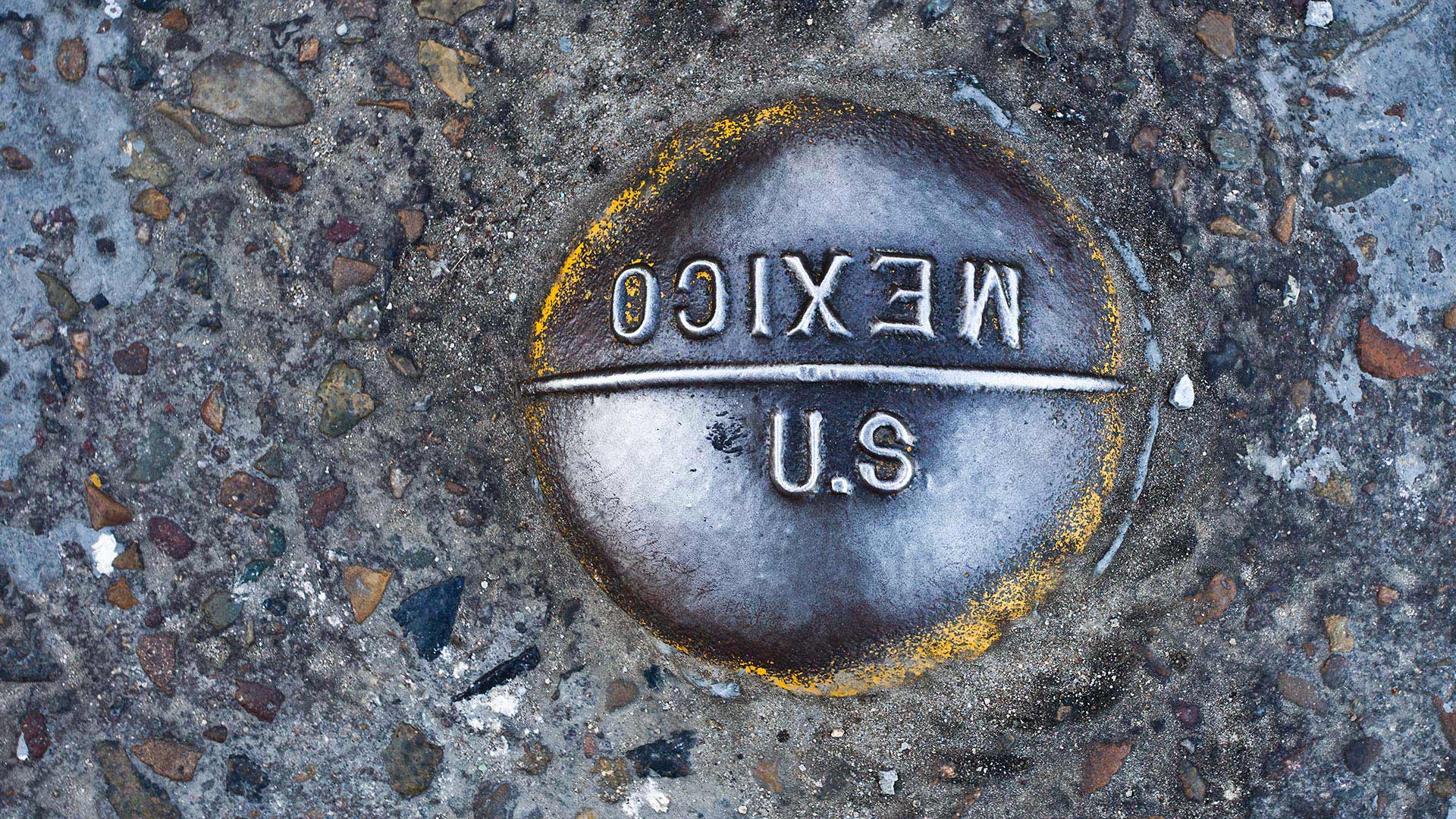 A point indicating the border between Mexico and the U.S. at the San Ysidro port of entry.
Josh Denmark/Customs and Border Protection
Dozens of Central American asylum applicants are choosing to be bused back to their home countries instead of waiting in Mexico while their cases are being processed in the U.S., Mexican immigration officials said on Tuesday.
Sixty-nine people chose to be taken by bus from Ciudad Juarez, across the border from El Paso, toward Central America on Tuesday, a National Migration Institute statement said. Almost all of them — 66 — had been returned from the United States after petitioning for asylum there. There were 40 from Honduras, 22 from Guatemala and seven from El Salvador.
This is the beginning of a "voluntary return" program for migrants who wish to return home, the statement said.
U.S. immigration officials this year — under what is known as the "remain in Mexico" policy — began returning to Mexico some asylum applicants who had reached the U.S. by land. Almost 17,000 applicants have been returned so they'll wait in Mexico for potentially months or longer while their claims make their way through backlogged U.S. immigration courts.
Applicants have been returned to Juarez, Mexicali and Tijuana. U.S. authorities have said they expect to expand the program to more cities, including across from Nogales, Arizona.
Cities like Juarez and Tijuana, with high homicide rates and a presence of organized crime, can be dangerous places for migrants, said Juan Carlos Narvaez, a sociologist who studies migration at the National Autonomous University of Mexico.
"Tijuana, for example, as a border, is a hostile border. It can be hostile even for Mexicans returning from the Untied States," Narvaez said. "That puts Central American migrants in a position of high vulnerability."