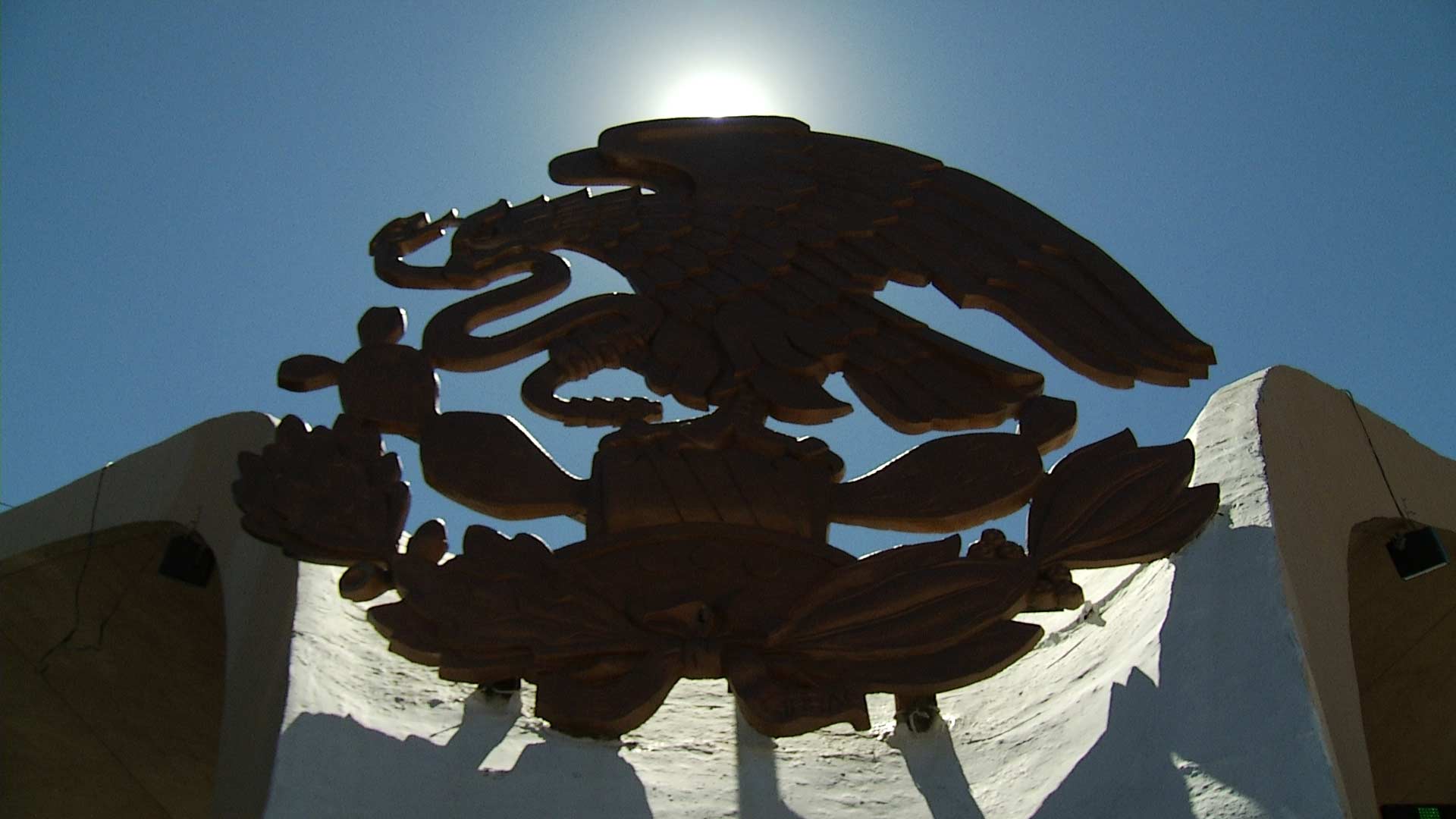 An immigrant detention center in Nogales, Sonora, is one of five recently closed by the Mexican federal immigration agency.
AZPM
The Mexican government will likely struggle to fulfill promises to the Trump administration to significantly reduce the number of Central American migrants arriving to the U.S. border by late August, according to a report by a Mexico City-based think tank.
Mexico negotiated a 45-day window with the Trump administration beginning this month to show it could stem the flow of migrants, but the country's immigration and law enforcement officials lack the resources and training to do so, according to a report in Spanish by the independent Mexicans Against Corruption.
Mexico's measures to reduce migration include deploying the country's National Guard throughout the country, with emphasis on its southern border. Uniformed officers will work alongside the National Migration Institute.
The assignment is a tall order for a semi-military force that is better trained to fight organized crime groups than to handle unarmed migrants on foot, many of them minors, said Galia García Palafox, the author of the report. It's also a tall order for the migration institute, which has about 6,000 employees and is faced with as many as 100,000 migrants entering the country every month with hopes of reaching the U.S.
"There's no way we're going to be stopping the flow of Central Americans because they're not going to stop coming," García Palafox said. "I think we're going to see a lot of human rights violations."
A photo published in a Mexican newspaper this week shows a young Salvadorean father and his daughter drowned attempting to cross the Rio Grande. Another photo report shows Mexican soldiers pulling migrants back from the river bank before they can try to cross.
Mexico's Foreign Relations Secretary Marcelo Ebrard has said that if Mexico does not show a reduced flow of migrants by late July, he and his U.S. counterparts have agreed to an additional 45-day period to discuss a bilateral or regional agreement to return migrants.