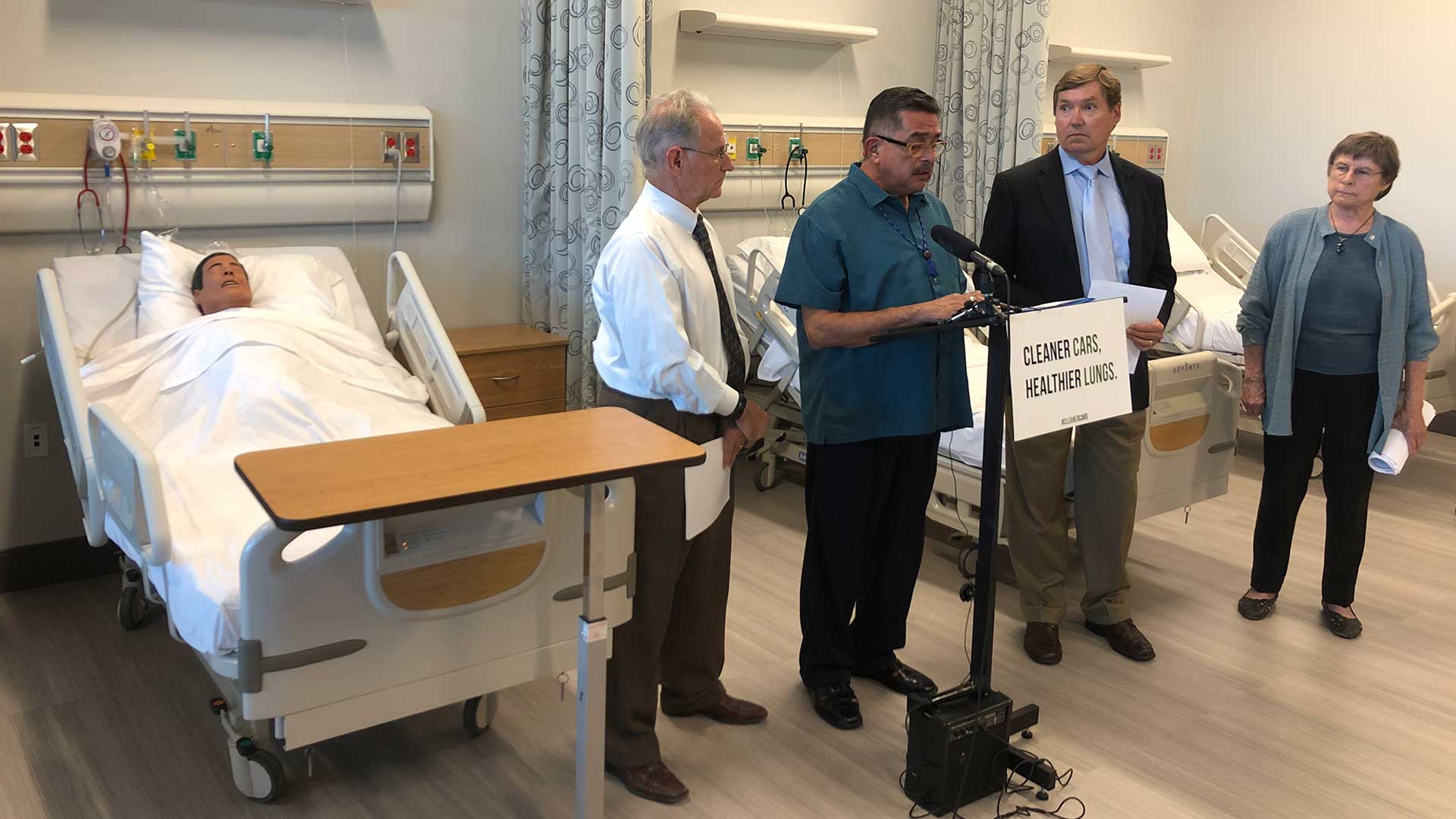 Pima County Supervisor Richard Elias, Tucson Mayor Jonathan Rothschild, Barbara Warren, MD Director of Physicians for Social Responsibility Arizona Chapter, and Professor Ecri Betterton, UA Dept. of Hydrology and Atmospheric Sciences speak at a news conference regarding the dangers of rolling back the federal clean car standards. The event was held in a classroom at the Pima Medical Institute. June 25, 2019
Christopher Conover/AZPM
The Trump Administration wants the U.S. Environmental Protection Agency to roll back the federal clean car standards. Local doctors and government officials said Tuesday that is a bad idea.
Pima County is home to 17,000 children with asthma and 79,000 adults who suffer from the condition, according to Pima County Supervisor Richard Elias. He said if the standards are reduced they will suffer.
"They will have a shorter life, they will have more problems living comfortable with the changes proposed by the EPA," said Elias.
Local government officials said they are doing what they can to reduce car emissions but they need federal backing.
"You do all that work and you pick up inches, and something like this comes along and it sets you back a mile," said Jonathan Rothschild, Tucson mayor.
Last year, Pima County violated the federal ground-level ozone standards for the first time.
The pollutant is caused by a combination of sunlight and exhaust fumes.