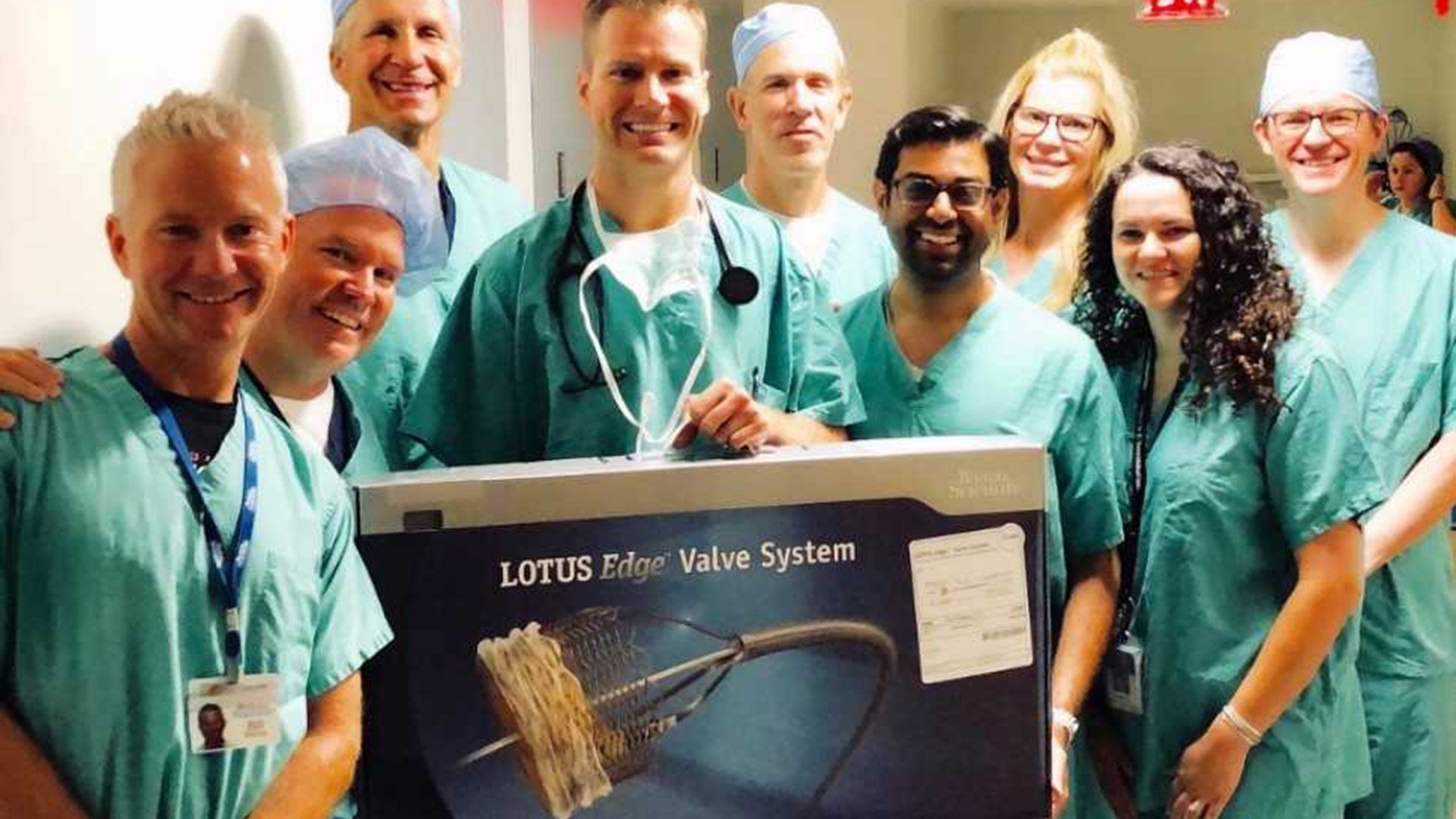 Tucson Medical Center cardiac physicians
TMC HealthCare
Tucson Medical Center is one of the first 10 hospitals nationwide to offer a newly approved alternative to open-heart surgery.
The Food and Drug Administration recently gave the green light for the Lotus Edge valve system, which surgeons can use in Transcatheter Aortic Valve Replacement (TAVR). TAVR is a method which lets doctors insert a collapsible valve into the heart and expand it to open narrowed passages.
TMC structural heart program director Dr. Thomas Waggoner notes the objective is to restore blood flow through the heart.
"Basically, all roads lead to Rome. We try to find the best road or avenue to get to the heart," said Waggoner. "It's a minimally invasive approach of replacing the aortic valve with shorter recovery times."
The procedure calls for doctors to insert a catheter-like device through a major artery in the body and maneuver it to the right position in the heart before expanding it.
Waggoner says patients who use the new valve insertion system can be up and walking within 24 hours after the procedure. He adds the new technique is an especially positive development for the elderly and other patients who are not good candidates for traditional heart surgery.