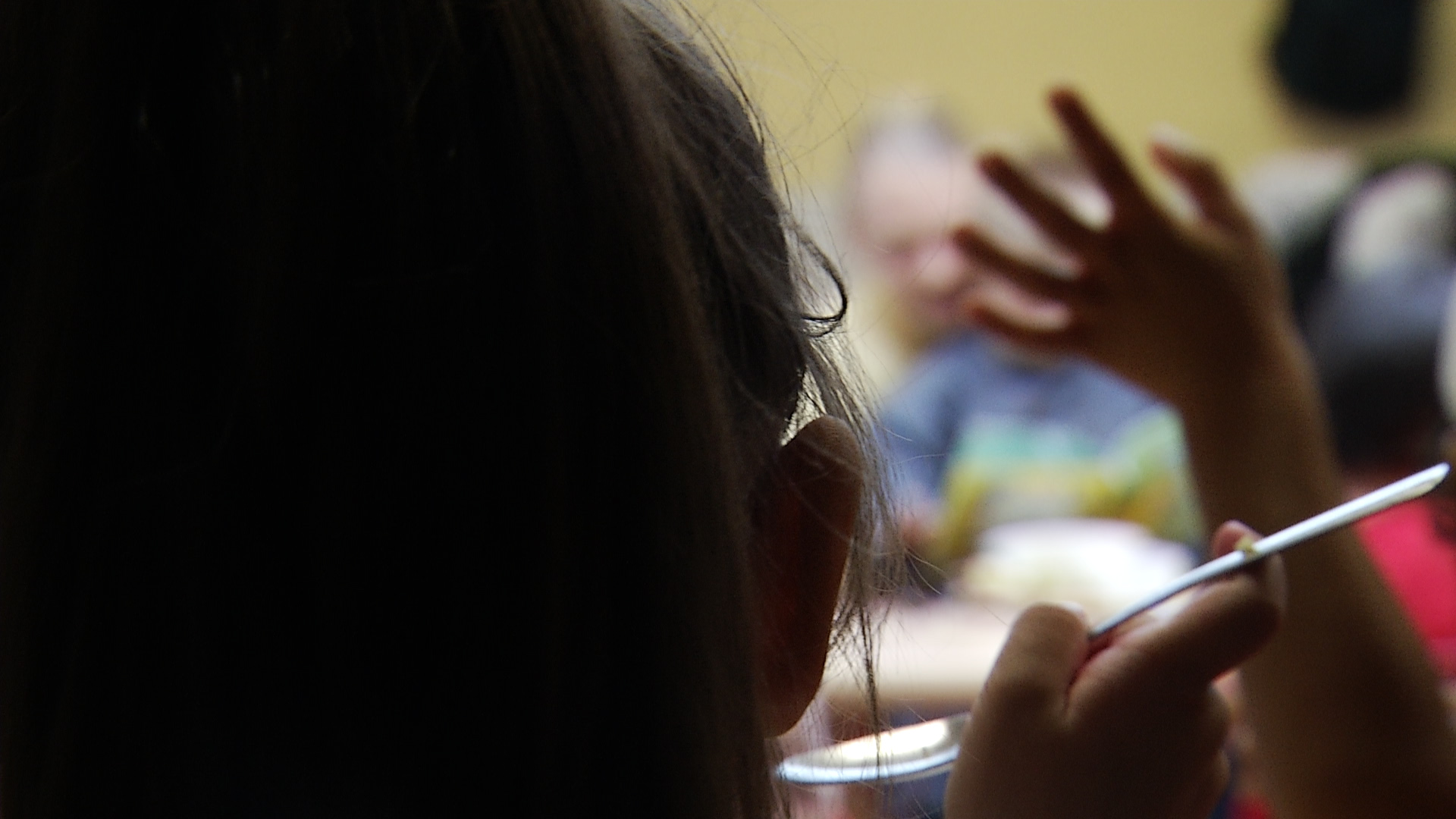 Kids having lunch.
AZPM
A national report on how states provide for their children is out and the news is not good for Arizona. The annual Kids Count report from the Annie E. Casey Foundation measures 16 indicators of children's health, education and security. This year, Arizona has dropped into the bottom five states.
Overall, Arizona ranks 46th, dropping one spot from last year, falling even further behind the national average. High school graduation rates and housing affordability have both gotten worse since last year.
Dana Wolfe Naimark, the president and CEO of Arizona's Children's Action Alliance, says the data shows that a growing economy on its own does not automatically translate into better conditions for children and families.
"The main thing is not to sit back and assume all is well because the data tells us not all is well," she says. "We have to make good use of the assets of our strong economy and translate them into more health, education and security for children around the state."
The report also shows that more than one in five children in Arizona lives in poverty and children here are much more likely than children nationally to live in high-poverty neighborhoods.
A larger-than-average percentage of Arizona families are spending more than 30% their income on a place to live — a warning sign for family instability and economic stress. While this measure of "rent burden" showed a seventh year of improvement nationally, the improvement in Arizona has stalled.
"On any given night in 2018, nearly 10,000 Arizonans were homeless," said Joan Serviss, executive director of the Arizona Housing Coalition. "High housing cost burdens make it nearly impossible for working families to accumulate emergency savings to respond to unexpected costs or loss of income, and can lead to eviction
Dana Wolfe Naimark says making a commitment now to find ways to turn these numbers around would be a wise investment — one that will not only have an immediate impact on the state but will set the stage for increasing growth and prosperity in the future.