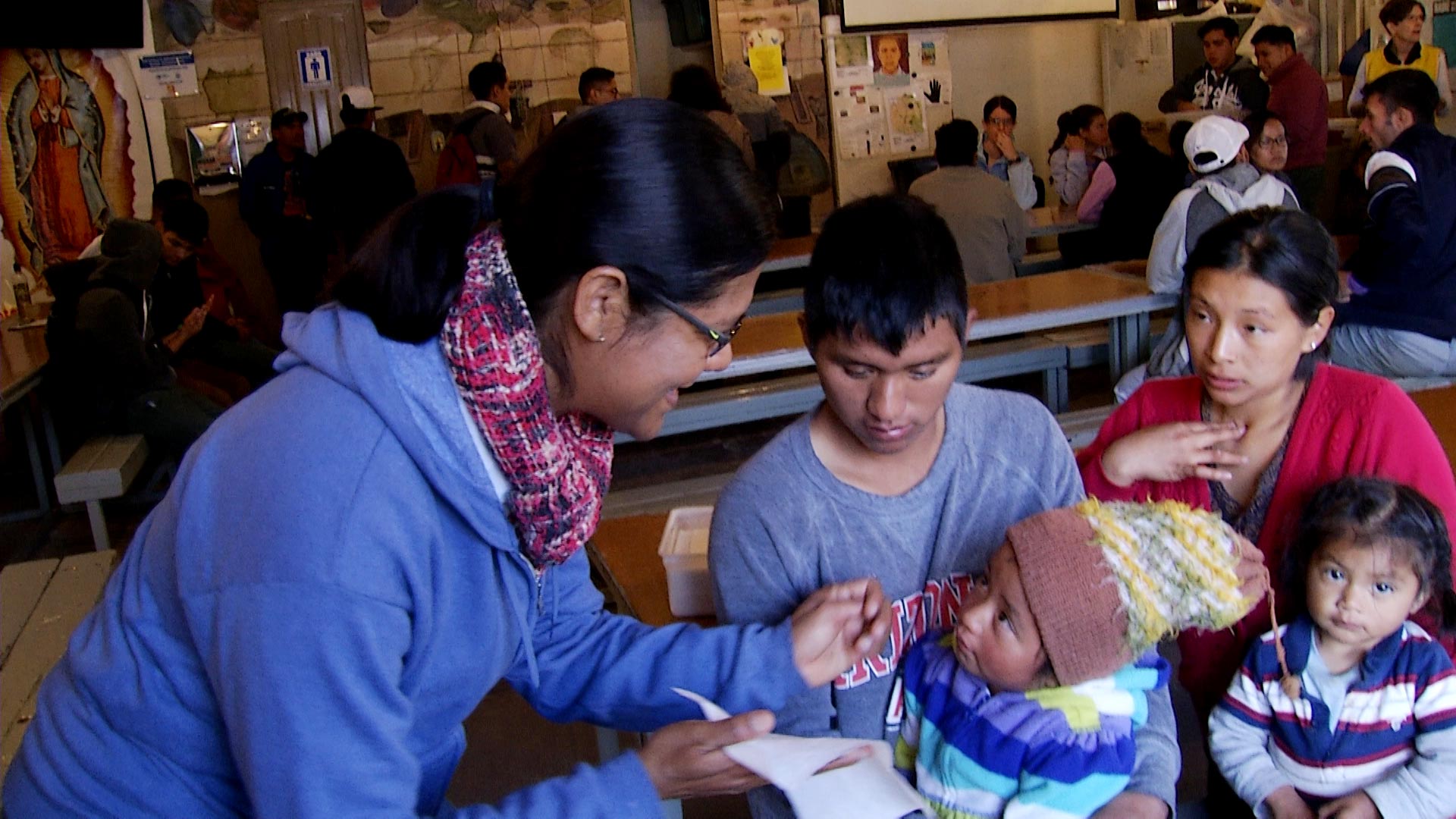 A toddler receives care at a dining hall run by Kino Border Initiative in Nogales, Sonora on November 20, 2018. Kino Border Initiative serves free meals to migrants, asylum seekers and deportees.
AZPM Staff
A new migrant shelter will soon be open on the Mexico side of Nogales. The shelter will house up to 130 men, women and children at a time and is being built by the nonprofit Kino Border Initiative.
It's located in Mexico, just beyond the Mariposa port of entry. It's known simply as "El Comedor," the dining room. Father Sean Carroll of the Kino Border Initiative, a Catholic collaborative, says the shelter was conceived 10 years ago to serve an invisible population.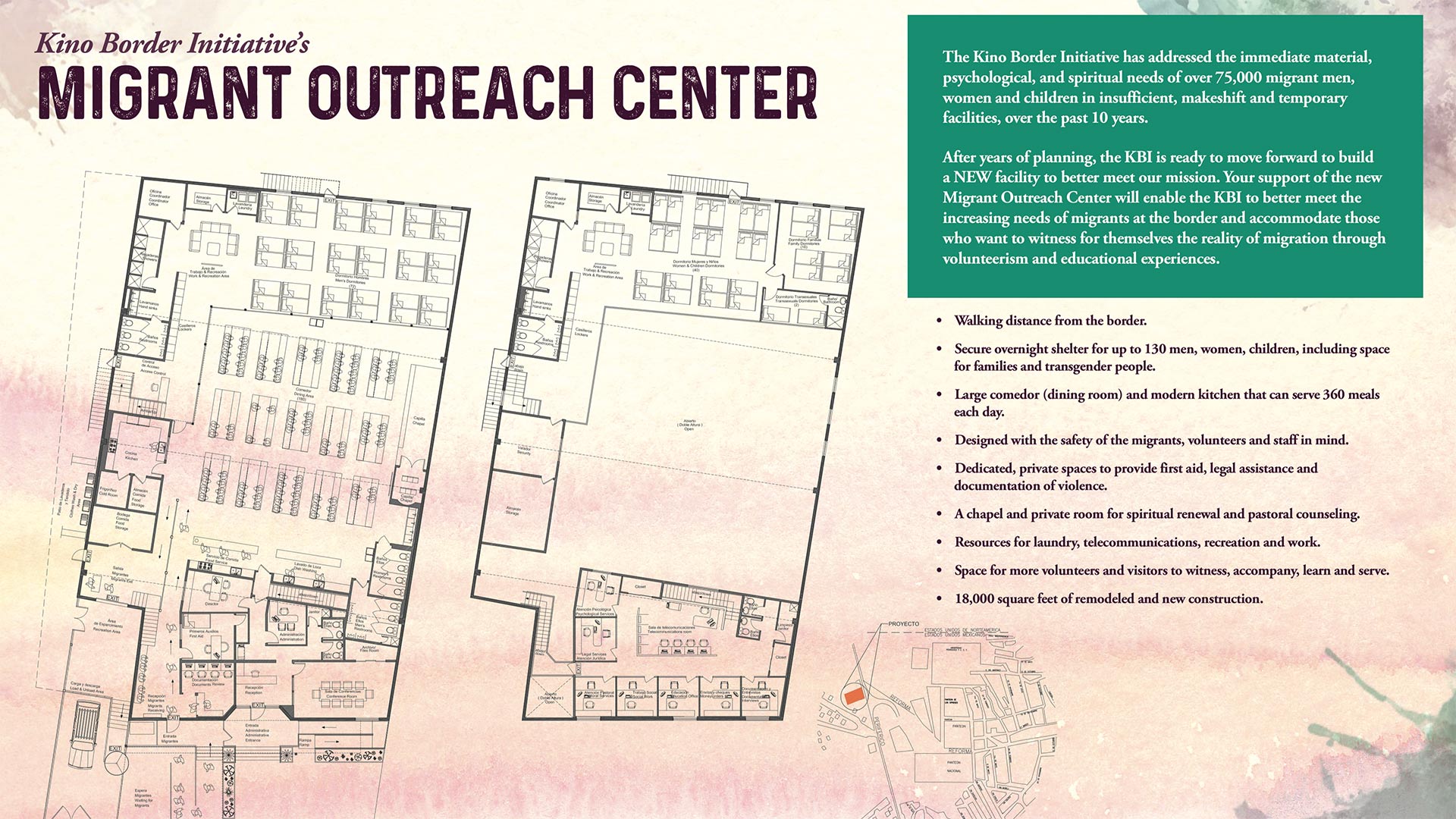 VIEW LARGER The new Kind Border Initiative Migrant Shelter is 70 percent of the way completed. This diagram shows the inside layout. (June 2019)

Kind Border Initiative
"The people we are serving continue to be the deportees, who are deported to Mexico from the United States, and the many families who have made their way north and are waiting to present themselves at the port of entry."
Carroll says the original location ran out of room long ago. But over the past few years the nonprofit has raised more than $2.5 million to buy a nearby building. For the past year work has been done to convert the building into a modern and efficient migrant shelter. The group has $150,000 left to raise.
"So, we are going to have a dining room for a 150 people at one time. We'll have separate spaces for legal services, psychological support and social workers, and we'll have two classrooms. We'll have 19,600 feet in total."
Renovations are 70% done and the site will likely open by the end of summer, he said.