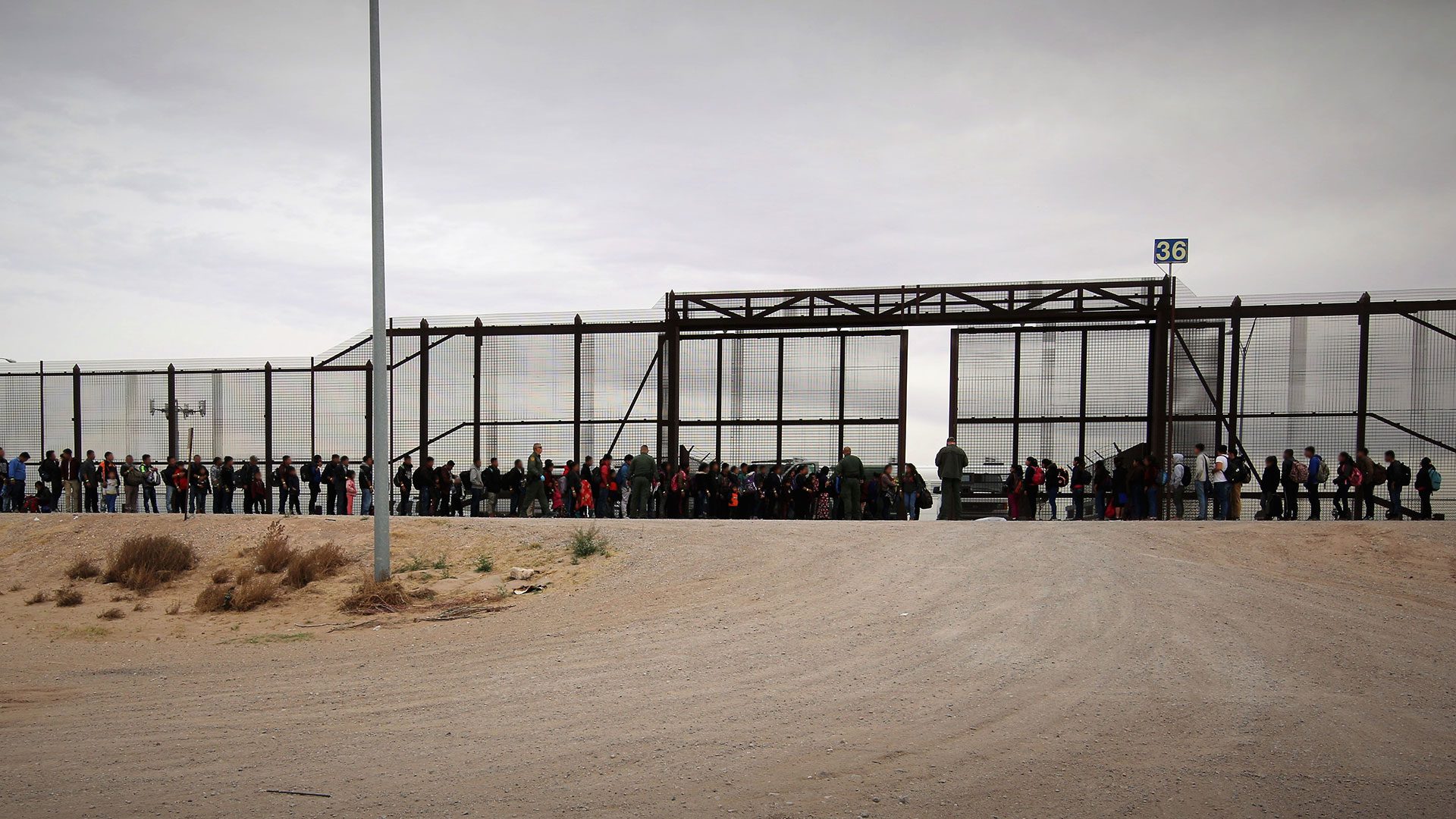 This March 7, 2019 Customs and Border Protection photo shows a group of more than 100 migrants lined up at the border in the El Paso Sector.
Jaime Rodriguez Sr./CBP
For the first time since the mid-1960s, when the U.S. government started keeping statistics on undocumented immigration, Mexican-born immigrants in Arizona are no longer a majority of those living in the state illegally.
A new study released by the Pew Research Center shows that in Arizona, as well as nationally, Mexicans are no longer the majority of those entering or staying in the U.S. without legal documentation. The study shows that in the decade between 2007 and 2017, the number of Mexican people who were in Arizona without documentation declined by more than 220,000.
The biggest increase in undocumented immigrants is from Central America, followed closely by the 49 countries in Asia. Illegal immigration from Canada and Europe to the U.S. has fallen significantly.
In the past three years, more Mexican citizens have left the U.S. than the number who have moved here.

Read the entire report here.