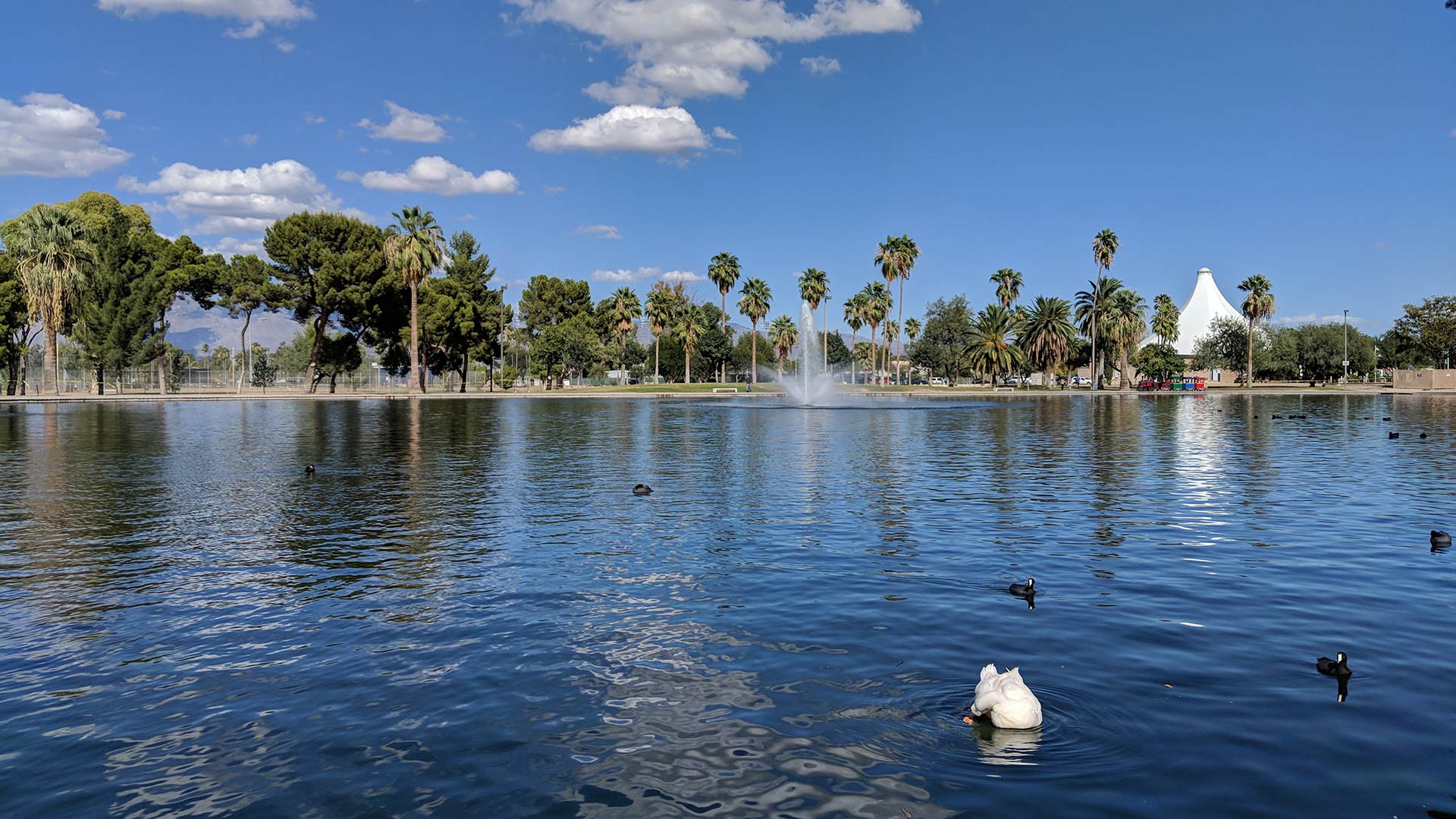 A pond in Reid Park, October 2018.
Nick O'Gara/AZPM
The Tucson Police Department has teamed up with Tucson Parks and Recreation to create the Park Safety Program. As part of a year-long pilot program, 10 TPD Community Safety Officers are now patrolling the city's parks.
The Community Safety Officers, or CSO's, are specially trained to spot crises early and to intervene safely. Tucson Police Lieutenant Tim Reese says the CSO's wear uniforms, but do not carry firearms. They do have collapsible batons and pepper spray, but their role is different than a commissioned police officer.
"More of an ambassador role than it is an enforcement," he says. "They don't have power to arrest, but that wasn't our goal going into the parks. Ultimately it's that feeling of safety and security, so we can increase the attendance and usage of the park."
Reese says for their own safety the officers work in pairs rather than alone. And they are equipped with radios, so they can call for backup if needed.
While the program is focused on the city's parks, it is also making a difference for police across the city.
"The areas in and around parks are areas where we sometimes get a higher number of calls," he says. The increased patrols and attention will cut down on the number of service calls for police response and help relieve pressure on the field."
The program began in May, and so far, Reese says, the initial response has been encouraging.
"The public's reaction when they start seeing them out there, it's been very positive," he adds.
Reese says the program will be evaluated at the end of the pilot year, but if its early success is any indication, the program will likely become permanent.