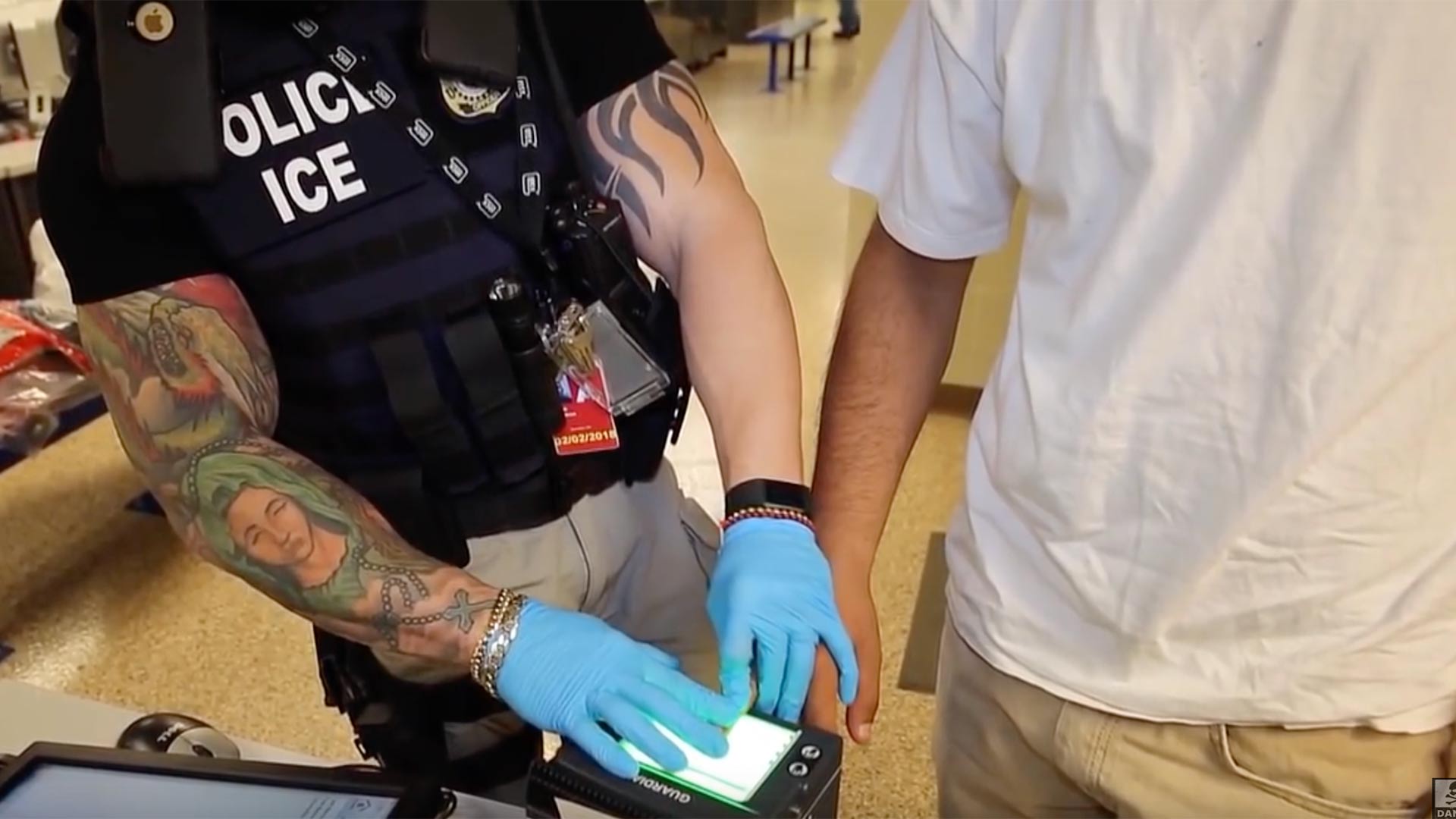 An undercover ICE agent on a training video fingerprinting alledged Undocumented individual. (May 2018)
Immigration Customs and Enforcement
U.S. Immigration officials have significantly stepped up efforts to prosecute and deport immigrants in the country without proper documentation, but there appears to be no such effort to prosecute the employers who hire them.
A new report from TRAC, a nonpartisan and nonprofit data analysis division at Syracuse University, found that criminal prosecution of employers who knowingly hire undocumented individuals is rare.
The researchers at TRAC used data provided by government agencies to find that, nationwide from March 2017 to April 2018, almost 86,000 people were prosecuted for illegal entry. In that same time, 11 people were arrested for employing undocumented immigrants. Not one U.S. company faced prosecution.

An Immigration and Customs Enforcement training video shows only migrants being arrested. Almost all of those arrested had full time jobs. A check with Arizona immigration officials could find no employers charged.
TRAC researchers also found not only are few employers prosecuted, those who are rarely receive prison sentences. For example, of the 11 individuals the Justice Department reported as convicted during the the latest 12 month period examined for which statistics are available, only 3 were sentenced to serve prison time.
VIEW LARGER Ice Agents arrest a suspected undocumented immigrant. (May, 2018)

ICE training video