Arizona Congresswoman Ann Kirkpatrick hosts town hall constituent's meeting. (May 30, 2019)
Nancy Montoya, AZPM
At a town hall meeting last night U.S. Rep. Ann Kirkpatrick took questions on everything from environmental issues to gun control. There was one issue that dominated the evening, the possible impeachment of President Donald Trump.
Kirkpatrick said it was clear what her constituents in her Southern Arizona district wanted to talk about.
"The phone was ringing off the hook. People wanting to be heard and expressing their opinions on impeachment," she said Wednesday.
There were many audience references to Special Counsel Robert Mueller's statement on the end of his investigation into Russian interference yesterday, especially his comment, "If we had had confidence that the president did not commit a crime we would have said so."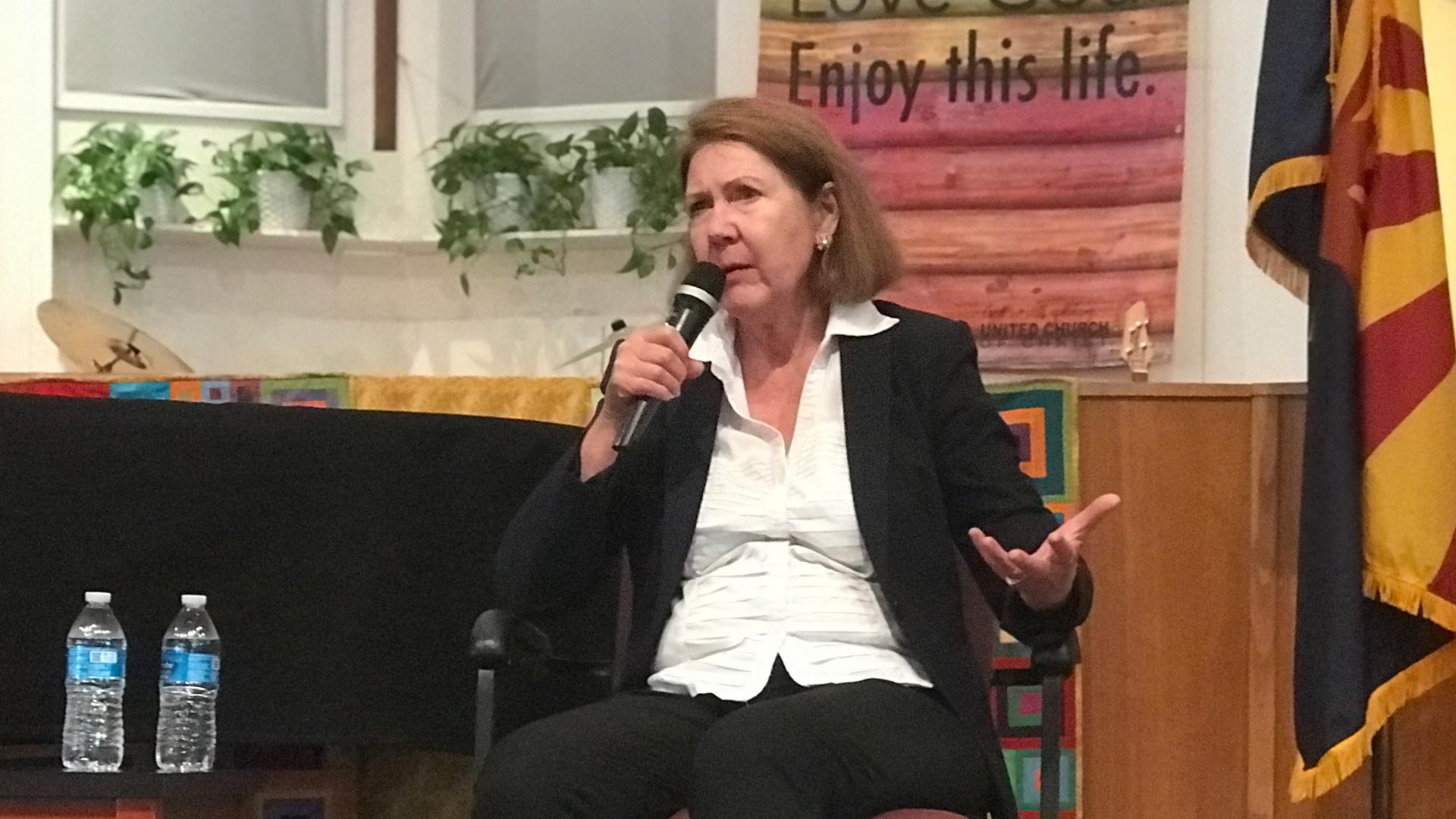 VIEW LARGER Congresswoman Ann Kirkpatrick takes question from her constituents at a town hall. (May 29, 2019)

Nancy Montoya, AZPM
More than 100 people attended the town hall, and many demanded to know where Kirkpatrick stands on moving forward with impeachment proceedings in the House.

"I'm a former prosecutor. I think we have to be very careful and make sure we have our evidence and, as I said, it must be a bipartisan effort."
But that answer frustrated some of the people who heard it.
One man in the audience said, "From the Mueller report we already know 10 items of obstruction of justice created by the president. Why is that not sufficient evidence to go forward with impeachment?"
Kirkpatrick said she agreed, but was quick to add that without significant Republican support in the Senate, impeachment hearings are unlikely.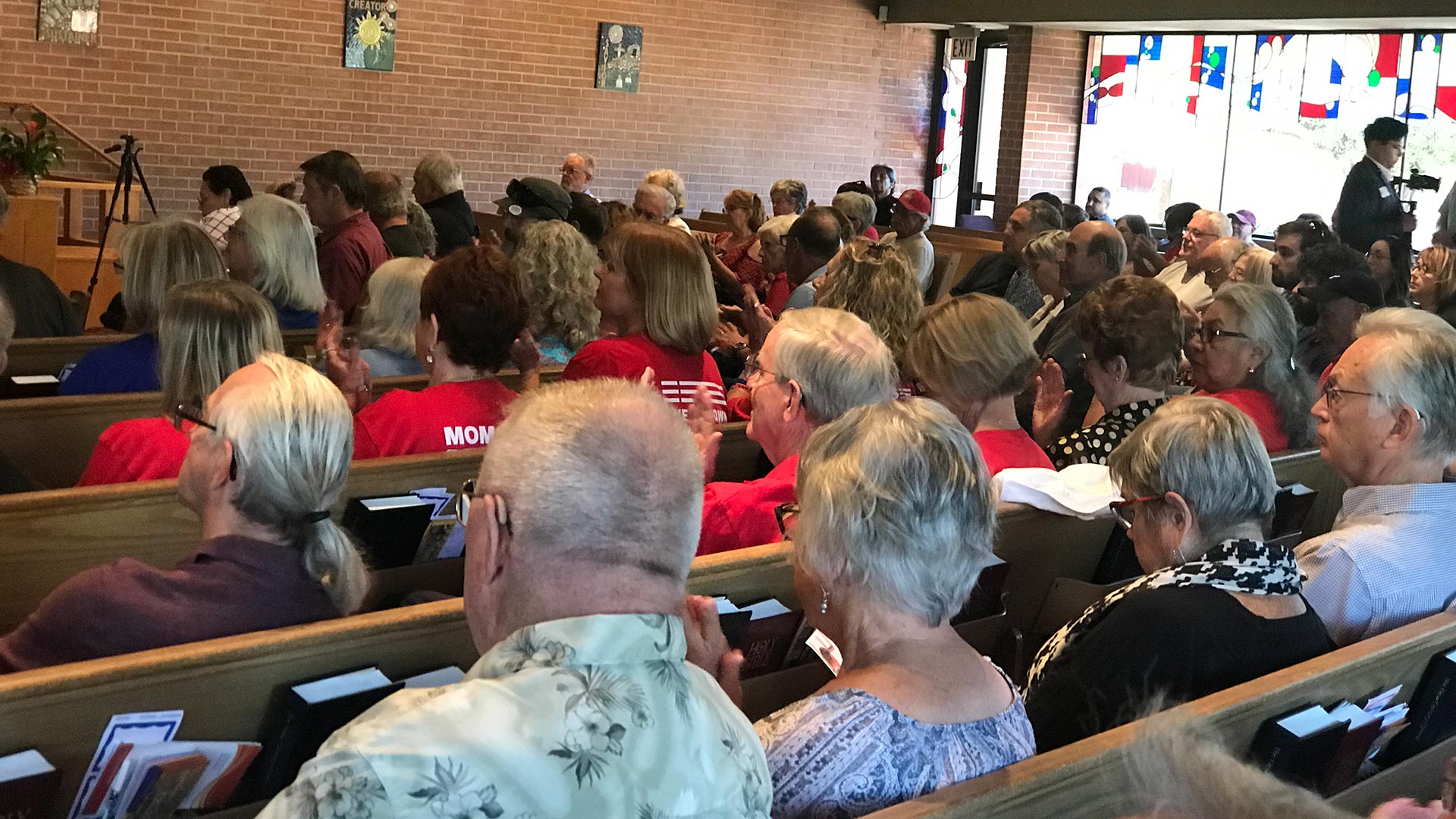 VIEW LARGER More than 100 constituents showed up to a town hall meeting with Congresswoman Ann Kirkpatrick. (May 29, 2019)

Nancy Montoya, AZPM