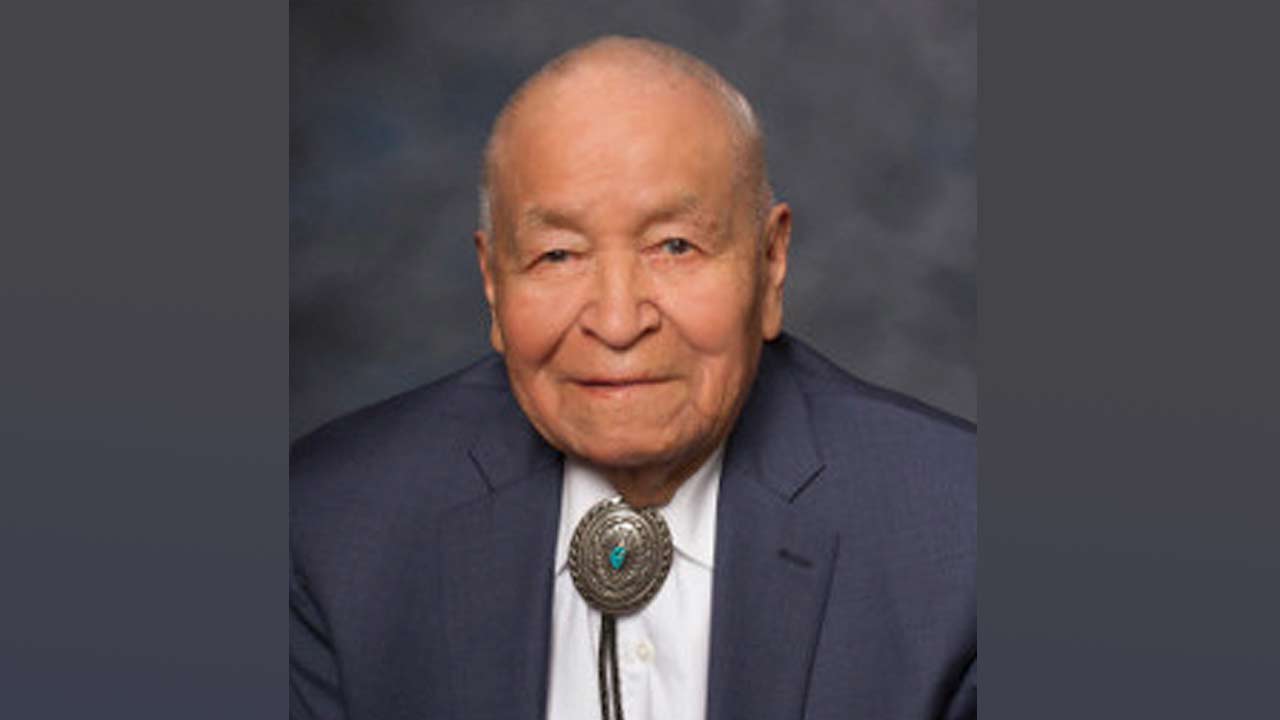 New Mexico State Senator John Pinto, one of the last remaining Navajo Code Talkers, died May 24, 2019, in Gallup, New Mexico.

New Mexico Legislature
New Mexico State Sen. John Pinto, one of the last remaining Navajo Code Talkers, died Friday morning.
He was a U.S. Marine and one of 400 Navajo Code Talkers who fought in World War II. They used approximately 600 Navajo words to communicate during the war. The program was declassified in 1968, but it wasn't until 2000 that Congress honored the Marines with gold and silver Congressional Medals.
Pinto represented Senate District 3 and served in the New Mexico Senate for more than 40 years. Rick Nez, a delegate on the Navajo Nation Council, says Pinto worked tirelessly to improve roads, senior citizen centers and schools on and off the Navajo Nation.
The Navajo Nation is deeply saddened by the loss of N.M. Sen. John Pinto - a public servant, Navajo Code Talker, and loving family man. He touched the lives of many and brought smiles and laughter to us all. May we all take comfort in knowing that he is with our Creator now. pic.twitter.com/gdjDuS1CPb

— Navajo Nation President Jonathan Nez (@NNPrezNez) May 24, 2019
"I believe that the Navajo Nation and the state of New Mexico has really lost a wonderful person, a champion for the state as well as the Navajo Nation, and probably the federal government as well, too," said Nez.
Pinto's family released a statement saying he died with his family in Gallup, New Mexico.
He was 94 years old.
Press Release Announcing Sen. John Pinto's Death

View at Google Docs
|

Download File