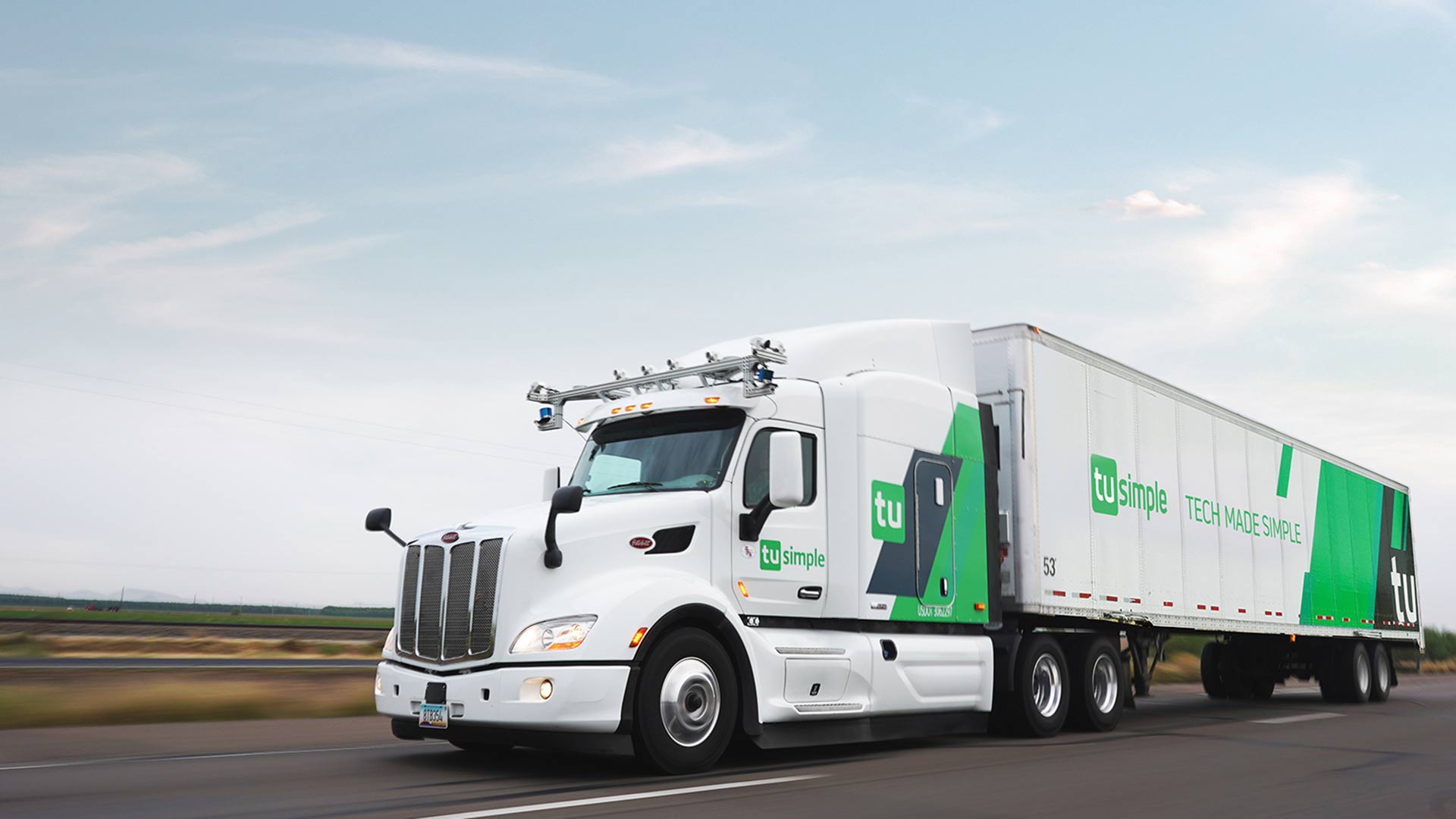 A TuSimple self-driving truck.
TuSimple
Self-driving trucks that operate out of Tucson will be delivering mail soon.
The company TuSimple has announced a deal with the U.S. Postal Service for TuSimple trucks to complete five round trips over a two-week period this summer. The trucks will haul mail for USPS on routes that stretch for more than 1,000 miles between the Postal Service's distribution centers in Phoenix and Dallas. A safety engineer and driver will be on board throughout the trial trips.
TuSimple chief product officer Chuck Price says the task takes advantage of roads in Arizona the company is already familiar with.
"It does help that we have been doing this, we've been doing very safe runs inside Arizona but this is our debut leaving Arizona and moving through New Mexico and into Texas," said Price.
The company says freight along Interstate 10 through Tucson accounts for 60% of the total economic activity in the United States. The trucks will drive the I-10, I-20, and I-30 corridors and will include overnight driving.