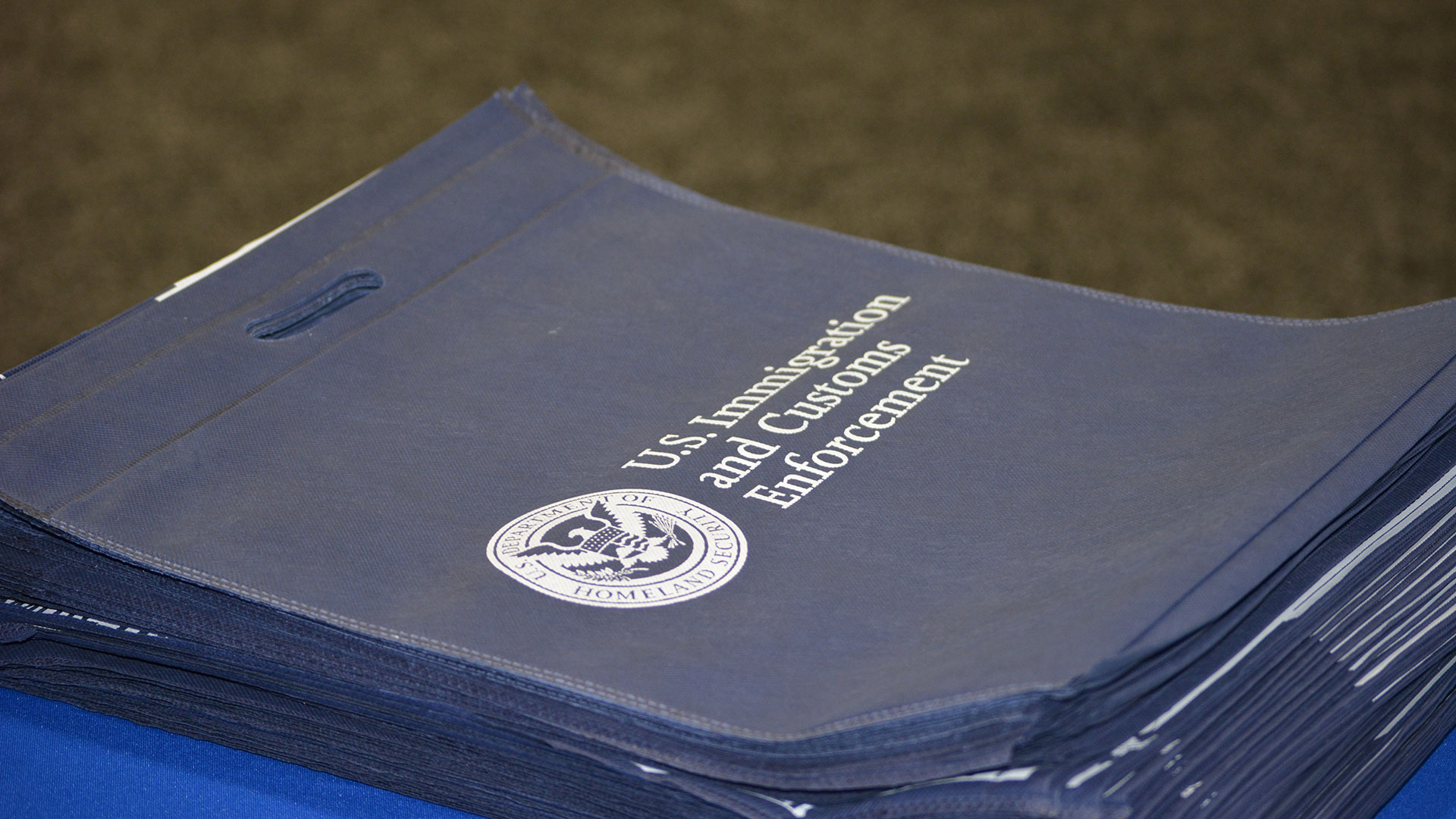 Immigration and Customs Enforcement
President Donald Trump's new plan for immigration policy, announced Thursday, proposed changing the entry criteria to be mostly based on a merit system.

"We discriminate against genius," said Trump, "we discriminate against brilliance. We won't anymore," he said.
The president wants to drop the percentage of family reunification opportunities in half and increase a merit-based system from 12 percent of the country's total immigration to almost 60 percent.
Congress has to vote on the new proposal.
Immigration and asylum advocates were quick to react. The League of United Latin American Citizens released a statement calling the president's new immigration plan, "a betrayal of America's values."
Anna Ochoa O'Leary, the department head for University of Arizona Mexican American Studies, says the Trump policy is extracting human resources from poor countries or those that are at war.
"Just like we have done in past history — we've gone to other countries to extract either mineral wealth, natural resources, but also labor."
O'Leary says countries that send America what she calls their best and brightest will suffer a crippling "brain drain," leaving those countries worse off.
While the proposal was heavy on money for law enforcement at the border, there was no mention of "Dreamers," undocumented individuals who were brought to the U.S. as children. They number more than 800,000 in the country and about 28,000 in Arizona.
Democratic congressional leaders have long pursued a path to legal status for this group while negotiating other immigration and border security proposals. Following the announcement, "Dreamer" advocates around the country were quick to sound an alarm, saying any immigration plan that does not include a "Dreamer" solution is a non-starter for Democrats and moderate Republicans.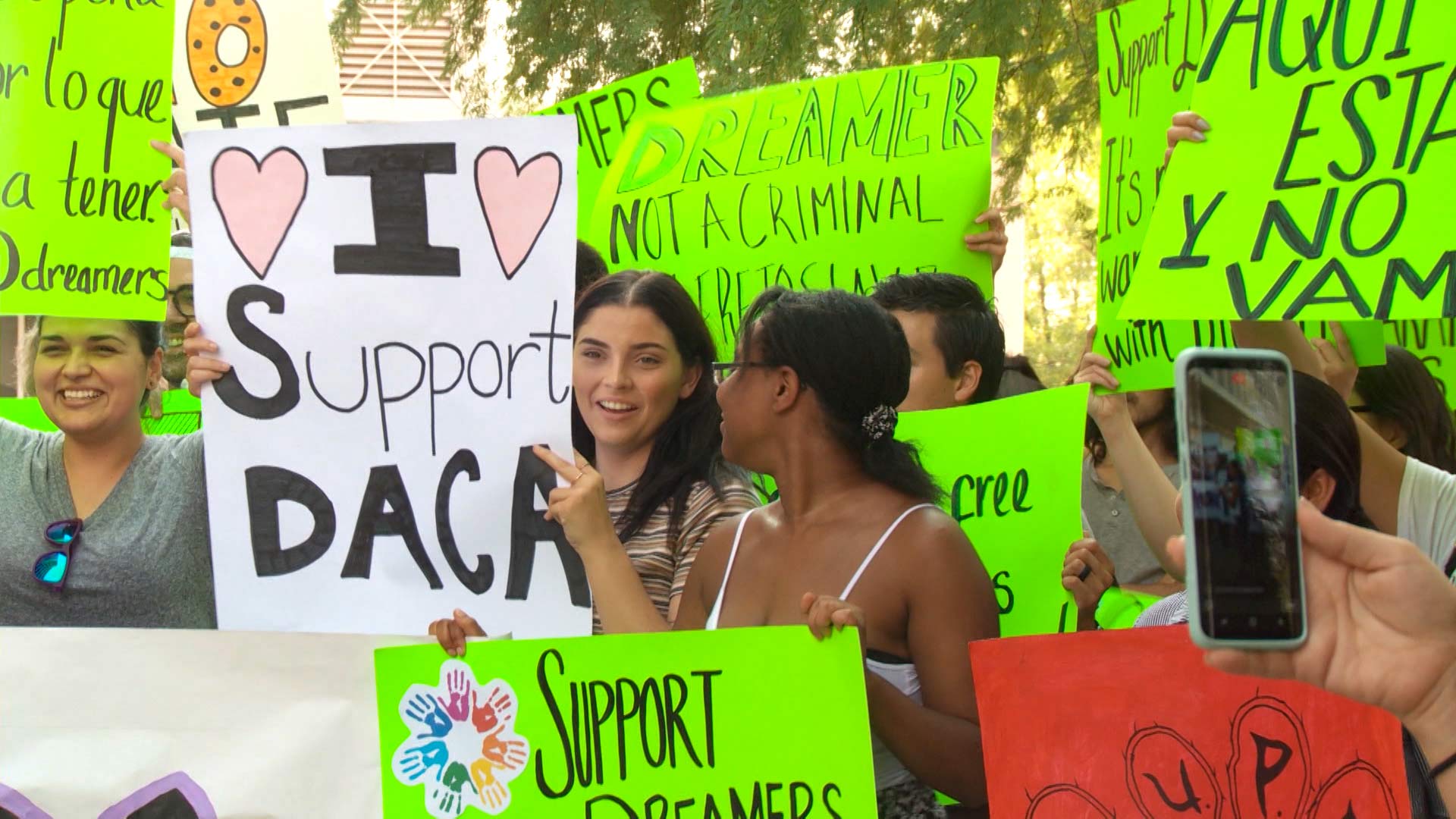 Demonstrators protest in favor of protections for Deferred Action for Childhood Arrivals recipients.
AZPM
The head of the Arizona Dreamer's Coalition, Karina Ruiz, says the president's proposal aims to get billions of dollars for enforcement.

"It's all about criminalizing our communities, our immigrant communities, and nothing else. It's not about fixing any of the problems with this broken immigration system it's all about criminalizing immigrants."