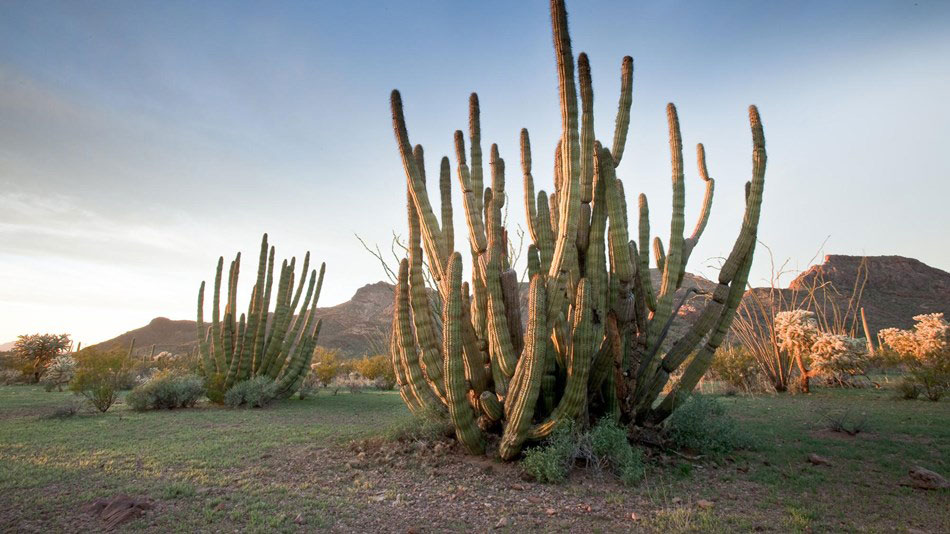 An organ pipe cactus within the national monument.

NPA
U.S. Customs and Border Protection is proposing to build or replace 63 miles of border wall in Pima and Cochise counties.
The majority of new bollard-style wall would run through protected areas, including the length of the Cabeza Prieta National Wildlife Refuge, Organ Pipe Cactus National Monument and San Bernadino National Wildlife Refuge. One segment would cross the San Pedro River.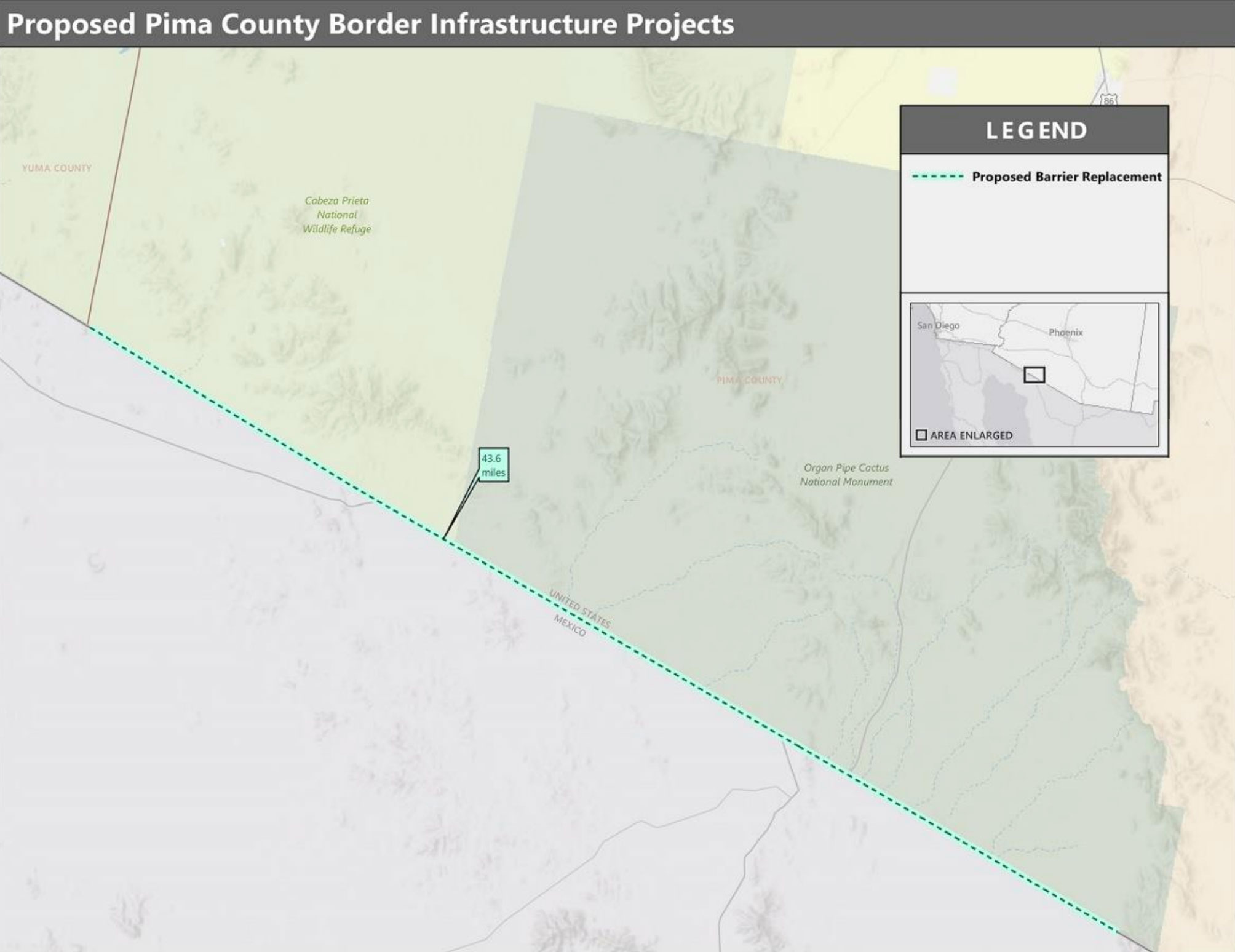 VIEW LARGER A map of the proposed bollard-style wall U.S. Customs and Border Protection is proposing to build in Pima County.

Courtesy CPB
The proposal drew immediate opposition from environmental groups. Dan Millis with the Sierra Club says the wall would be a disaster for the species and habitats those national lands were created to protect, and would do nothing for border security.
"It's totally a political stunt, and in fact it causes other problems to our environment such as flooding, destroying wildlife habitat and really imperiling some of these last endangered species we have in the region," Millis says.
Millis criticized the Department of Homeland Security for exempting itself from dozens of environmental laws in the border region, including the Endangered Species Act, Clean Water Act and Clean Air Act, a practice used by past administrations.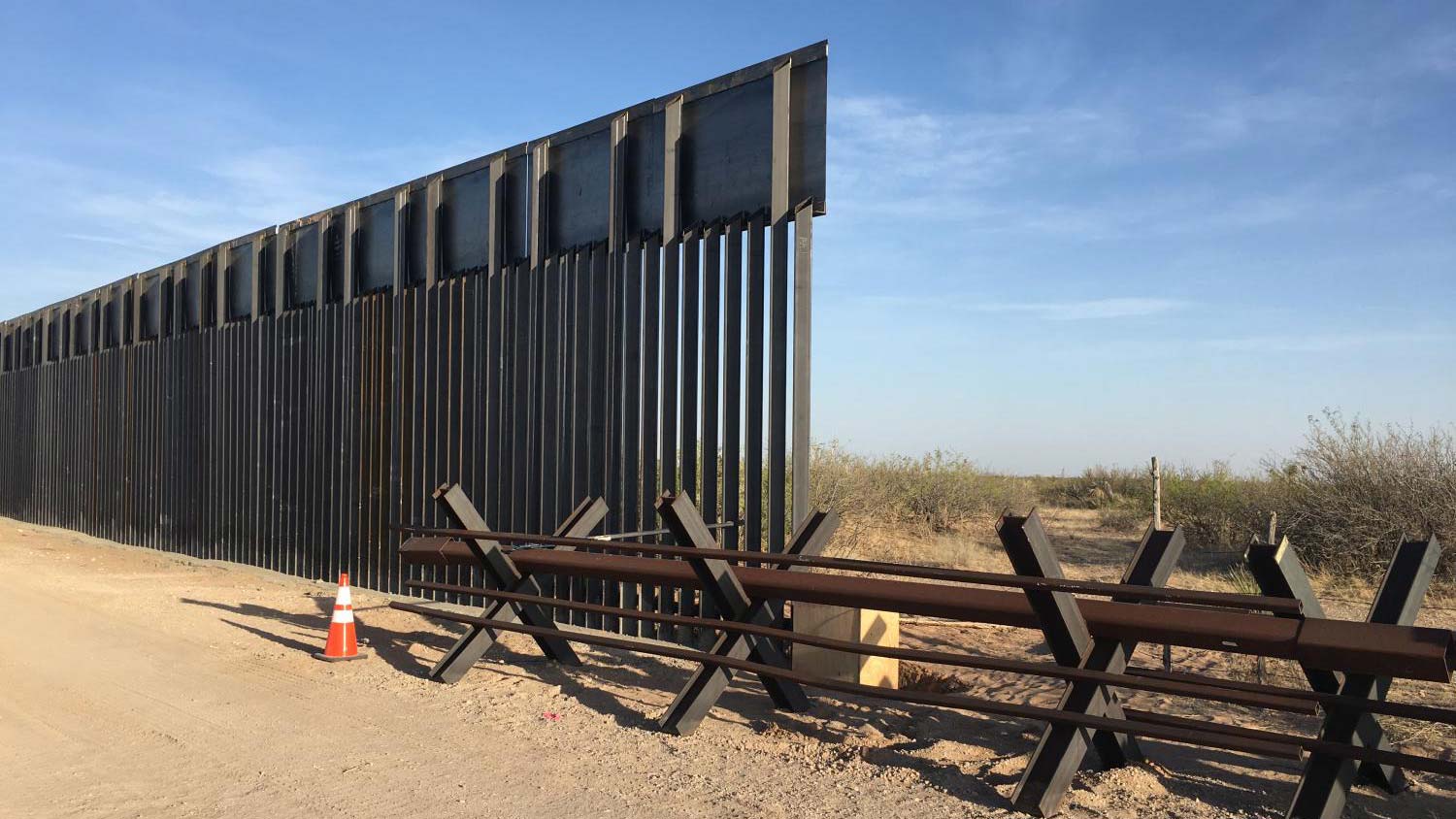 A bollard-style steel border wall adjacent to "Normandy" style vehicle barrier fencing in Sunland Park, New Mexico.

Michel Marizco/Fronteras Desk
The 18- to 30-foot-high bollard-style fencing would be a significant change from existing vehicle barriers, Millis says, which currently allow the flow of wildlife and water across the border.
In a statement, U.S. Rep. Raúl Grijalva said border wall construction in certain areas has already had serious impacts on endangered species, including jaguars, and that continuing to build fencing without regard for wildlife impacts essentially condemns certain species to extinction.
CPB did not return a call for comment.
---
U.S. Customs and Border Protection is accepting public comments and information on the proposal until Friday, July 5, 2019 by email at commentsenv@cbp.dhs.gov or mailed to:
U.S. Customs and Border Protection
U.S. Border Patrol Headquarters
1300 Pennsylvania Ave. 6.5E Mail Stop 1039
Washington, DC 20229-1100
Comments should reference "Pima and Cochise Counties Border Infrastructure Projects" in the subject of the email.