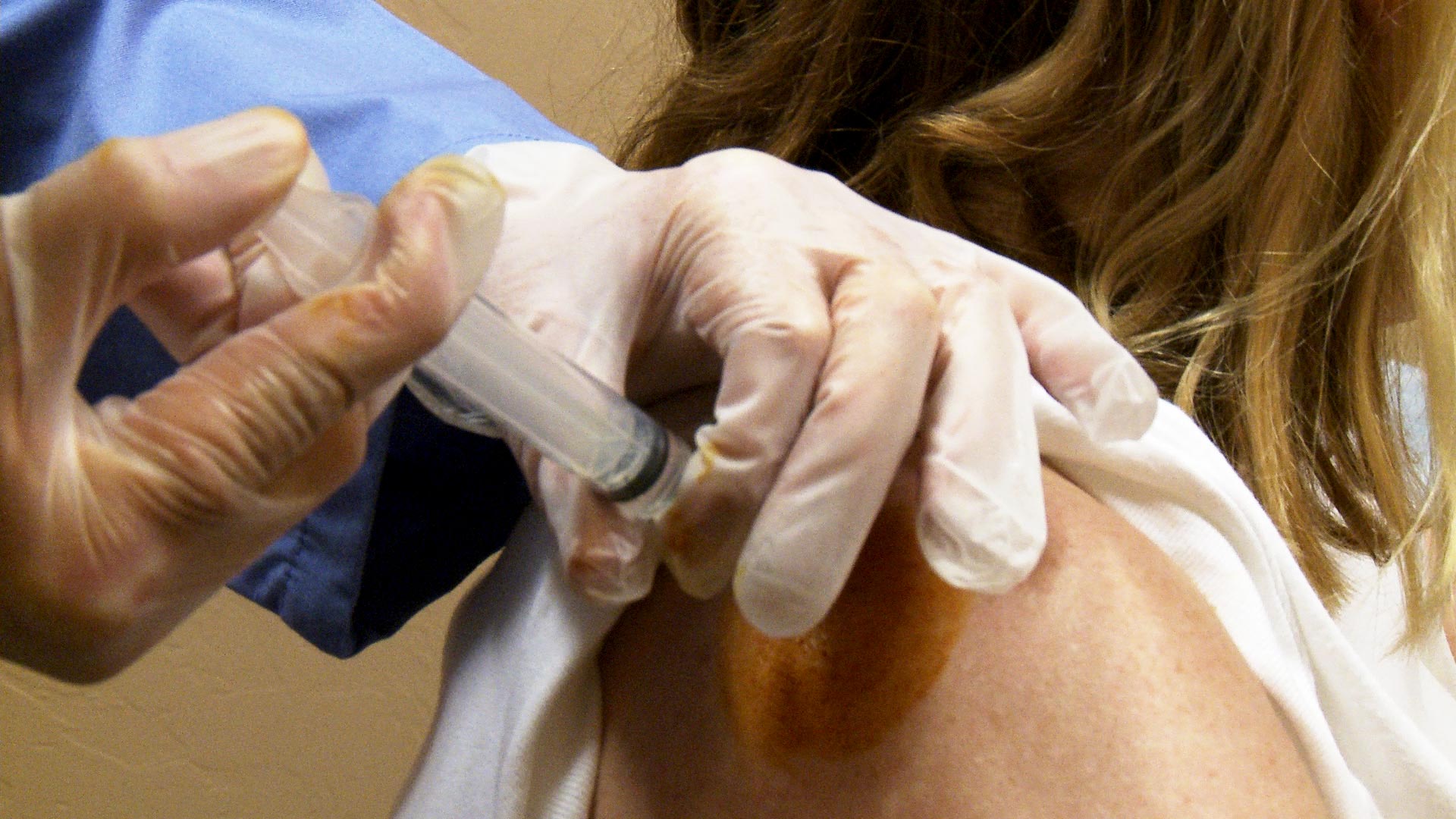 A file image of a patient receiving a vaccine.
AZPM Staff
A University of Arizona medical researcher is trying to forge a link between immunology and stem cell biology.
Deepta Bhattacharya studies how the body deals with damaged cells and protects against chronic health issues. He says key cells in our immune system can be made more efficient in keeping us safe from infectious diseases. Bhattacharya started his own lab to study how stem cells can make a difference in the body's response to infections and vaccines.
"It gives you lots of frameworks both to understand how the immune system develops and bend some of the rules Mother Nature normally puts in place to help develop broader or more potent immunity to the things where humans have trouble."
Bhattacharya is also working with the biotech industry to move more quickly with his research on cellular therapy.