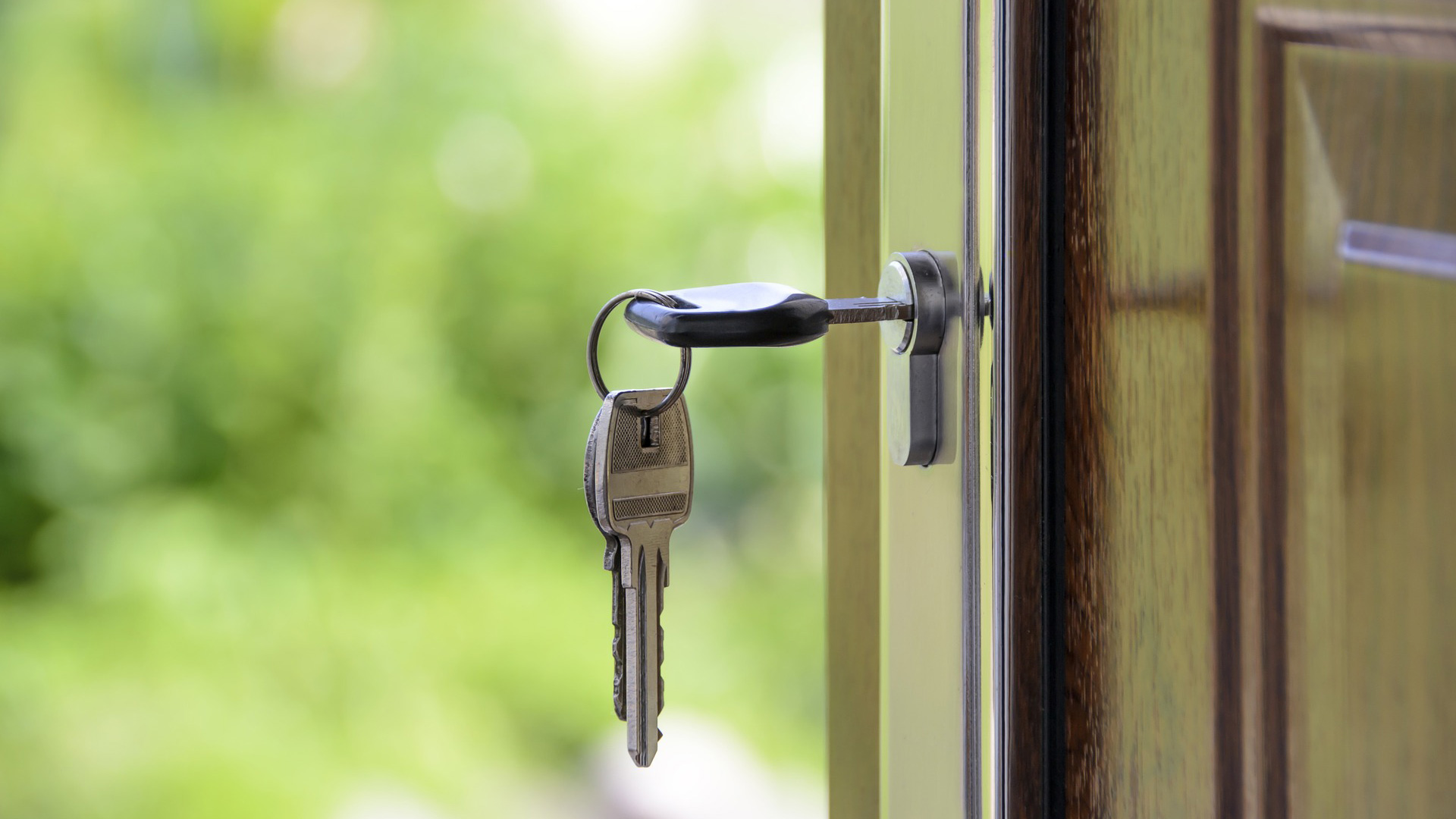 A key in a door lock.
People experiencing homelessness in Tucson may be able to get stable housing through the county's newest housing project.
Pima County will implement a "Housing First" model this month that prioritizes giving people homes over their sobriety, mental health or employment status. The manager for the pilot project, Matt Pate, said traditional housing programs that require a homeless person to resolve other issues before getting housing aren't realistic.
"The fact that we have people in their own apartments, we can then start to address those underlying mental health or substance-use conditions, and give people a better quality of life, some stability, the opportunity for work, income, education," said Pate.
People who are currently experiencing homelessness and have a substance or mental health issue qualify for the program, Pate said. The program is only available to people who were also booked in Pima County Jail at least twice in the last year.
Pate said 560 people would have qualified for the "Housing First" program in 2016.
"We need to be creative in finding more ways out of homelessness, and I think that this is one additional way that we are going to do that. My goal, if this is successful, is to see this kind of model expanded upon," said Pate.
It is a two-year pilot program funded by Pima County and the City of Tucson. The county will contribute $1.5 million per year for the program, and the city will provide 150 people with "housing choice" vouchers that will pay their housing costs.
Old Pueblo Community Services will also provide 15 transitional homes in Tucson for people who need the extra time to find permanent housing in the community. The first three participants in the program have already moved in.
"As society or a local government, we pay for homelessness regardless if we house people. We pay for it in their interactions with law enforcement, with the shelters that we operate, through jail, through prison — these aren't cheap," said Pate. "If we're paying for this anyway, we should demand a better outcome."