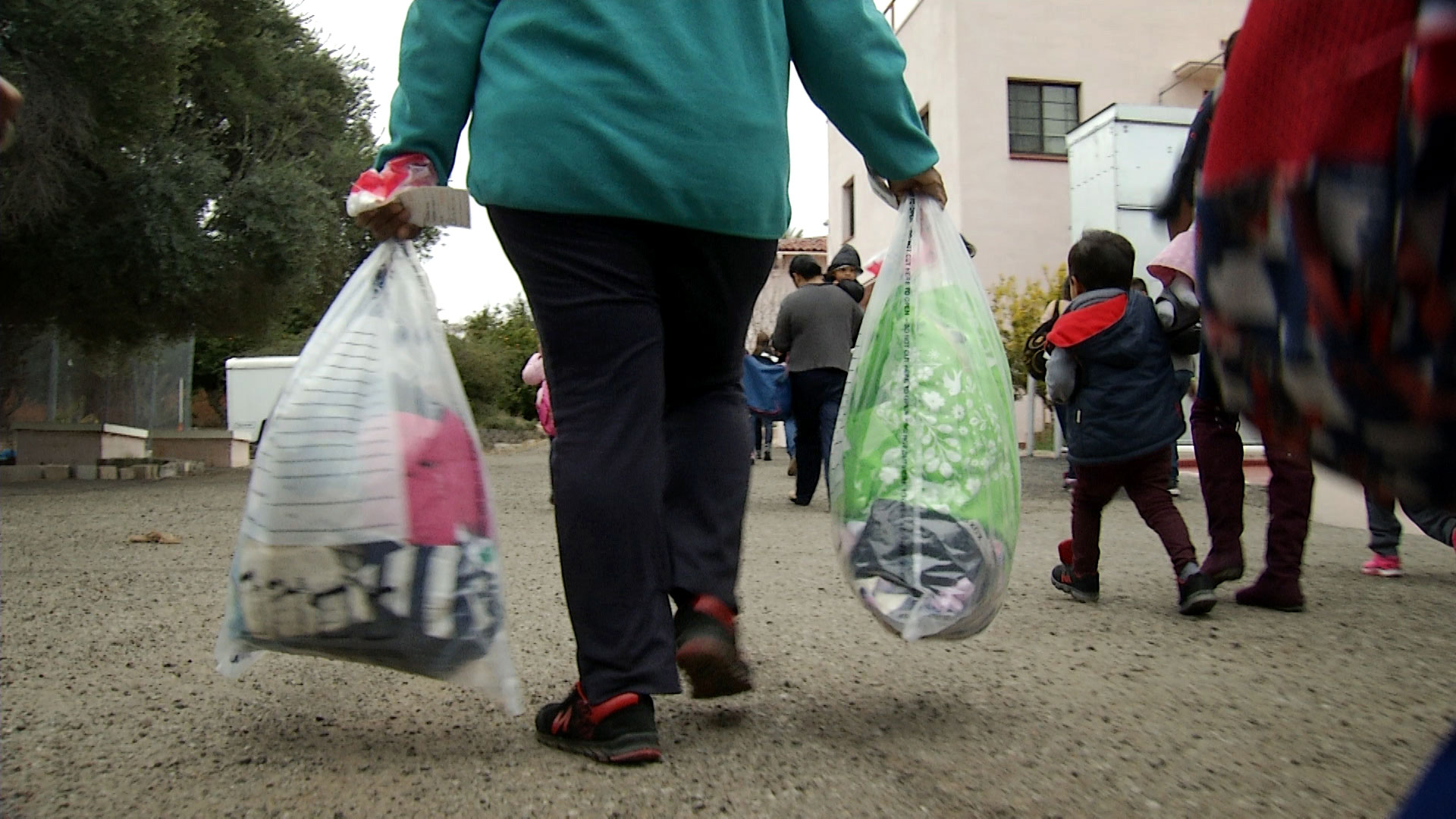 A woman carries her belongings into the Benedictine Monastery shortly after arriving as part of a group of migrants transported by the Department of Homeland Security from El Paso to Tucson on Feb. 21, 2019.
AZPM
Top officials with Tucson and Pima County governments are putting their heads together to come up with a plan to deal with the surge of asylum seeking migrants being dropped off by Border Patrol. For the past few months, the nonprofit, faith-based community has shouldered much of the responsibility.
Pima County Administrator Chuck Huckelberry says the city and the county need to prepare for later this summer when the Benedictine Monastery donated by developer Ross Rulney goes back to Rulney to continue his development plans.

Huckelberry says he's looking at diverting federal Stonegarden funds that are used primarily for overtime hours when deputies are called out on border-related incidents. Those funds are also used to purchase equipment for the Pima County Sheriff's Department.
"There's new guidance out from the Federal Emergency Management Agency that allows some of the Operation Stonegarden funds to be repurposed for humanitarian aid."
During the last round of Stonegarden funding the majority of Pima County supervisors voted to refuse the funding because it was tied to the Trump administration's demand to have county deputies assist Border Patrol in immigration-related cases.
County Administrator Huckelberry says the federal government must see the current migrant crisis not only as a law enforcement issue, but also as a humanitarian one.