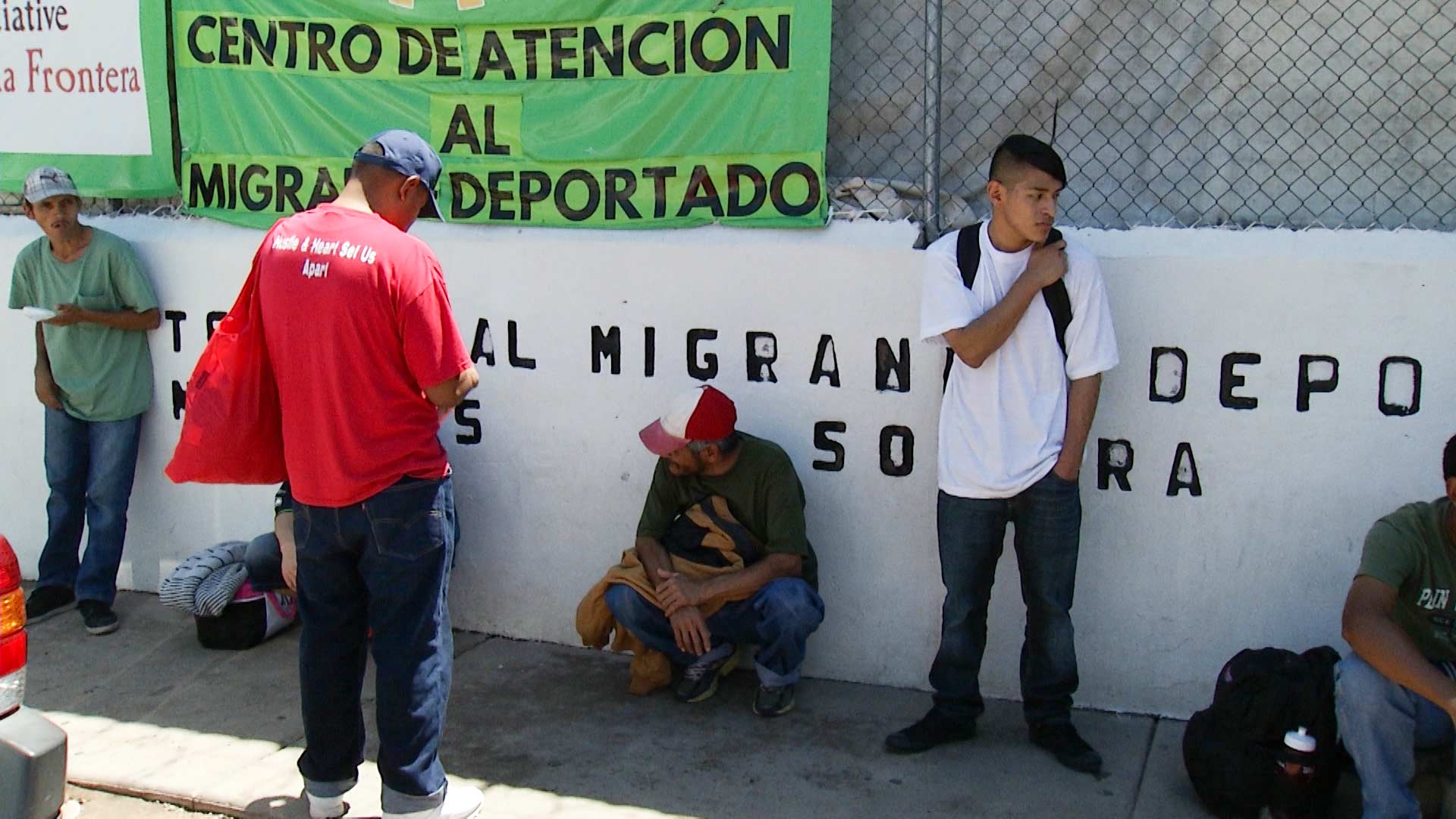 Men stand outside the Kino Border Initiative, which bears signs in Spanish signaling services for deported immigrants in Nogales, Sonora (2017).
AZPM
The data research center TRAC found that in 2018 federal immigration officials deported more individuals from Arizona than from any other U.S. state.
"Arizona was, by far, the highest." says Susan Long, one of the researchers on the project. Long is also the co-director of TRAC, the Transactional Records Access Clearinghouse located at Syracuse University.

"What we do is use the Freedom of Information Act to try to pry loose this internal data for government internal databases — to track what they do", says Long.
The study also revealed that the Trump administration's Secure Communities executive order that claims more undocumented immigrants from sanctuary cities are deported than from non-sanctuary cities has no basis in actual data.
"What the administration claims is simply not true. In fact the opposite is true," says Long, adding, "Our research, using Border Patrol, [Immigration and Customs Enforcement] and immigration court numbers, show that you are less likely to be deported if you live in a sanctuary city," she said.