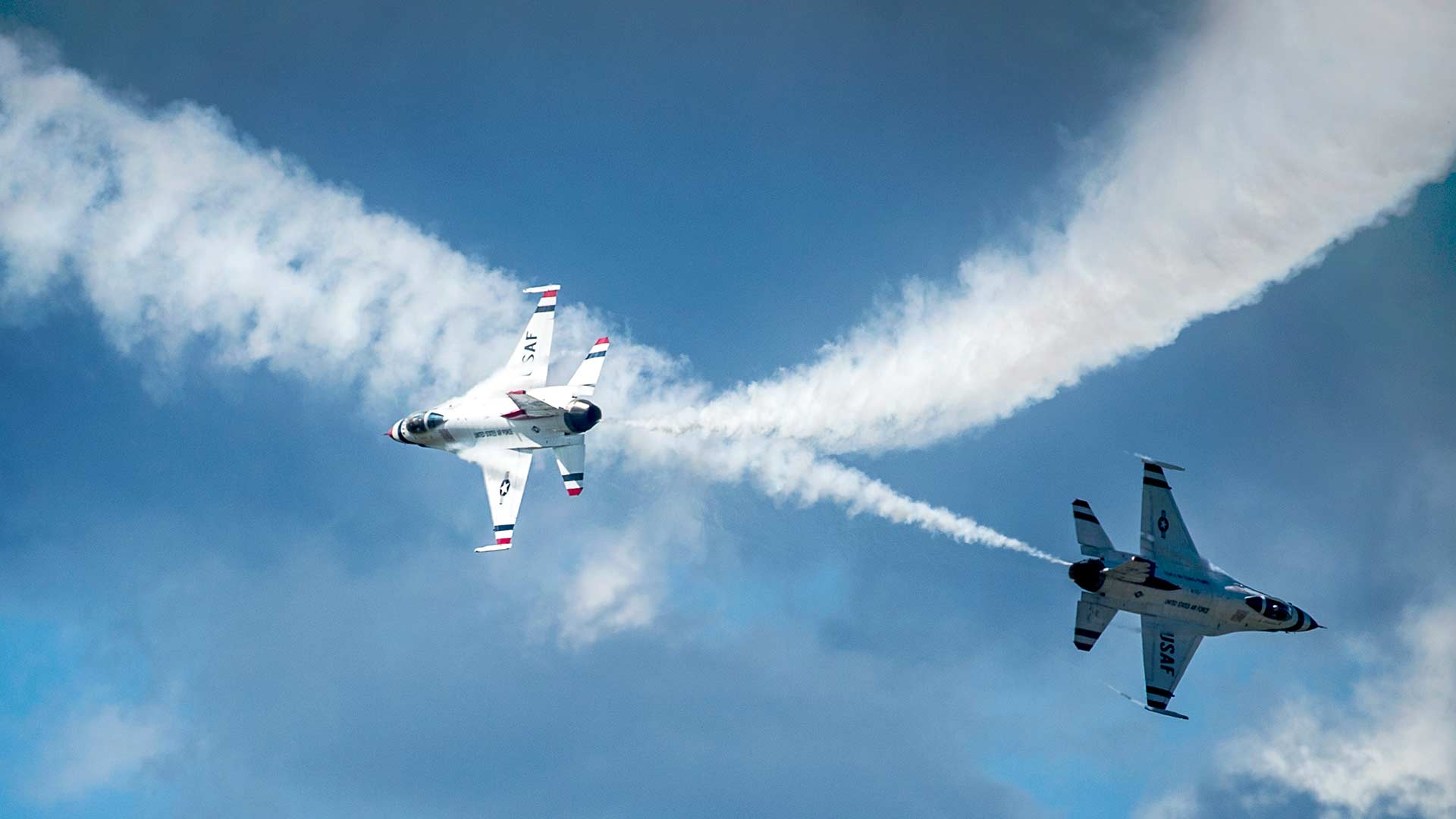 USAF Thunderbirds perform a maneuver during a practice show in Montana, 2014.
Department of Defense
Spectators will be granted rare access to the Davis-Monthan Air Force Base grounds Saturday and Sunday for the Thunder and Lightning Over Arizona air show and open house.
The air show used to be an annual event. The Air Force has now switched it to alternating years, sharing time with Luke Air Force Base.
Davis-Monthan base commander Col. Michael Drowley says spectators will enjoy dynamic displays on the ground and in the air.
"We'll have the demonstration teams that will show those in execution and in flight," he said. "We're going to do a search and rescue demo, so we'll have some pyro and fireworks going off to make some loud booms and get some 'oohs' and 'aahs' out of that."
The U.S. Air Force Thunderbirds, the service's premiere aerial demonstration team, will headline the event. Ground displays of vintage aircraft, modern fighter jets, and military cargo planes are also part of the show.
Gates open at 9 a.m. Admission is free.