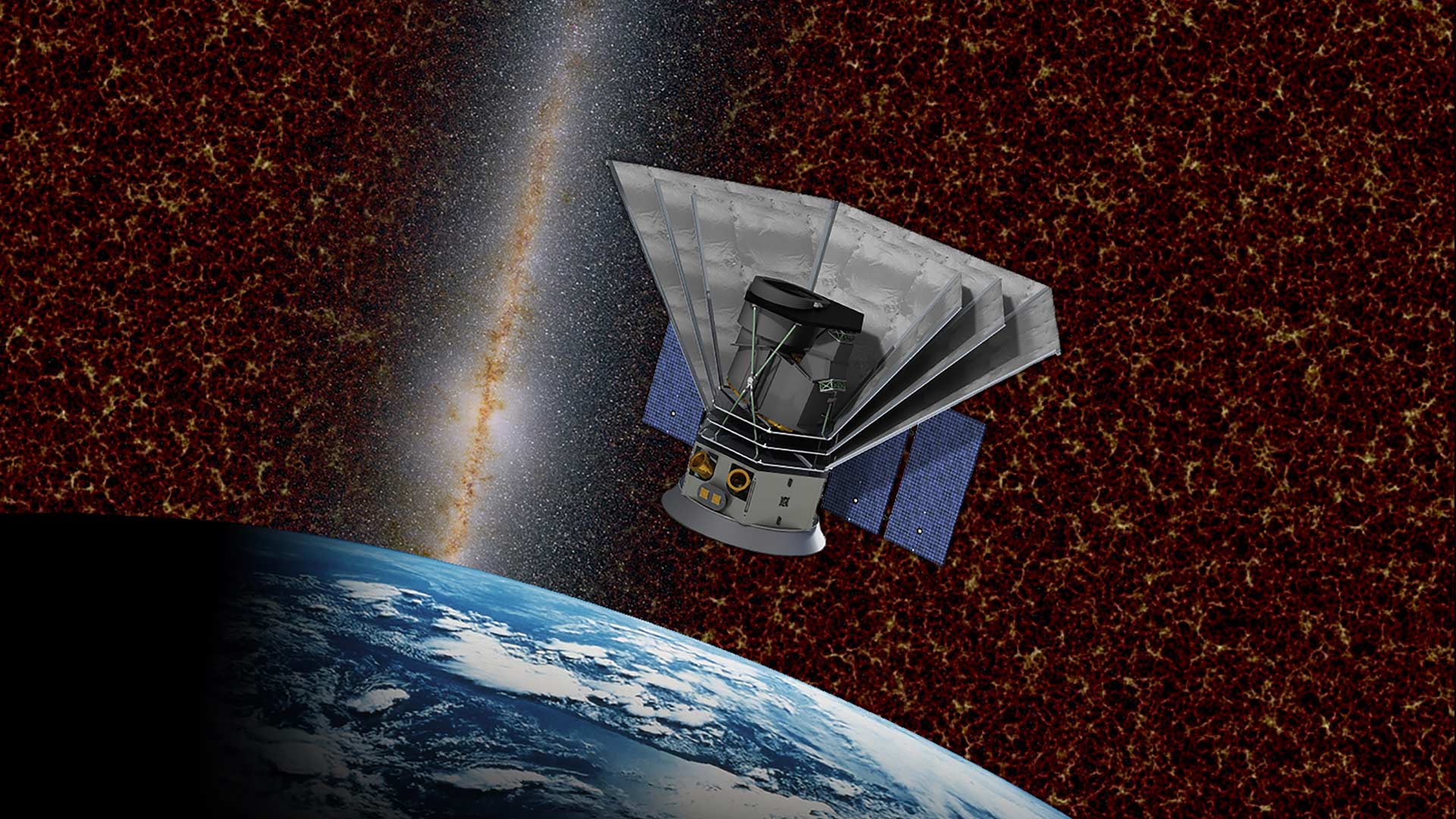 The SPHEREx mission will use optical and near-infrared light to survey the sky.
JPL/NASA
NASA is planning to create a new space telescope to map out the universe in three dimensions.
The space agency recently approved a $242 million budget for SPHEREx, and two UA astronomers are co-investigators and collaborators on the mission science team.
The first stage of the mission was approved by NASA in late February. The purpose of the mission is to make a 3-D map of the entire sky in both optical and near-infrared light. SPHEREx stands for Spectro-Photometer for the History of the Universe, Epoch of Reionization and Ices Explorer.
To translate that for nonscientists, UA associate professor and SPHEREx co-investigator Elizabeth Krause says the project will be like putting 3-D glasses on the universe.
"It is basically a very new set of eyes on the sky, almost from the distance of seeing a movie in 2-D, to seeing it in 3-D, because spectra really enables us to determine the composition and precise position of every object," Krause said.
In total, the map SPHEREx will create will have 96 different color bands. This will allow researchers to look at over 300 million galaxies and 100 million stars in our galaxy.
Tim Eifler is a collaborator on the mission as well as a UA assistant professor of astronomy. He explained how SPHEREx will look at galaxies and stars in our universe using light.
"You see every object in 96 different colors, and that allows you to, first of all, pinpoint exactly the redshift — so the distance from us to the object — and also allows you to characterize the object more in various aspects," Eifler said.
SPHEREx will investigate the inflation of the universe immediately after the Big Bang, how galaxies form and emit light, and ice in the solar system.
The two-year planned mission is scheduled to launch in 2023.
---
Emmalee Mauldin is an AZPM intern and journalism student at the University of Arizona.