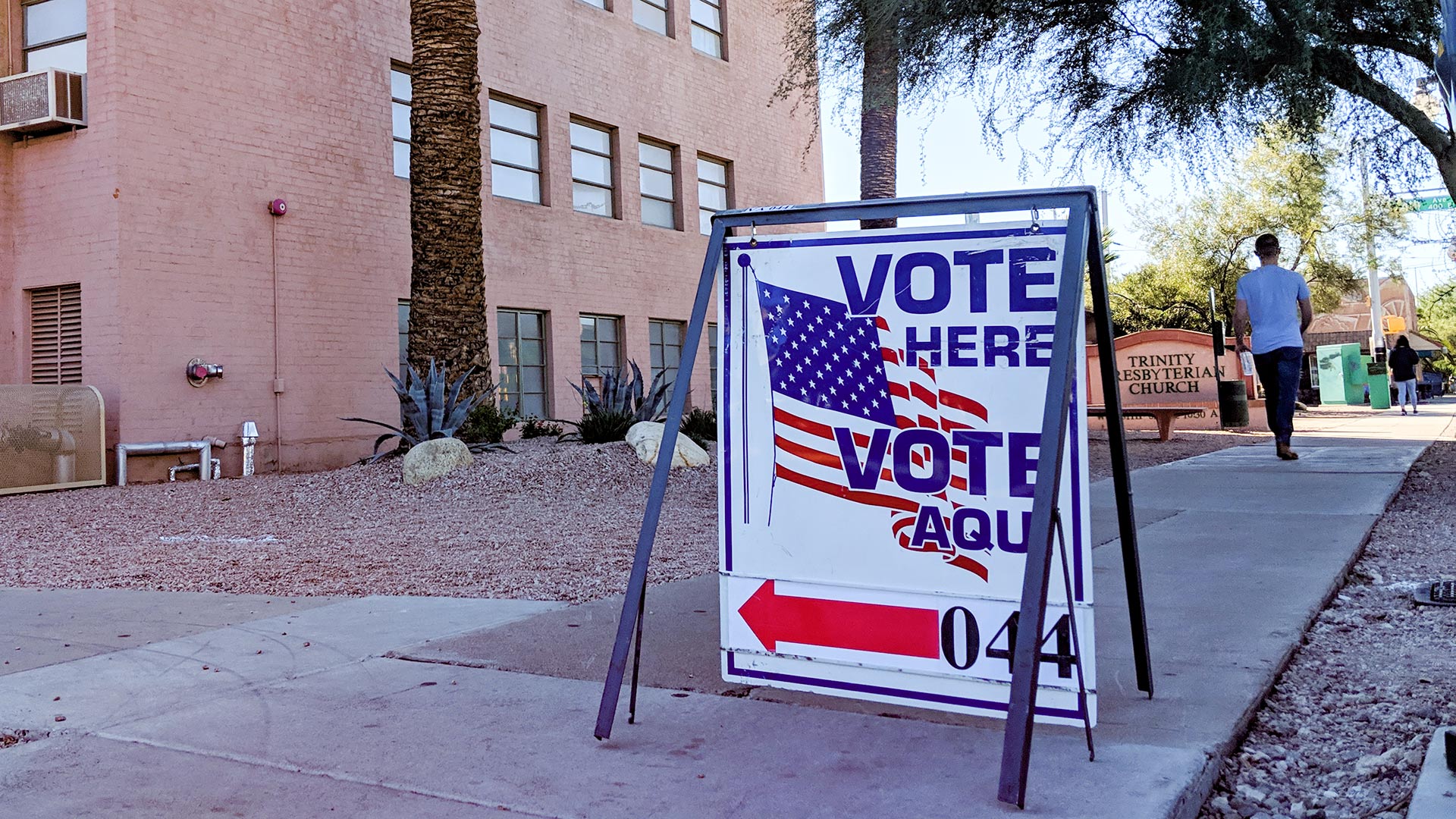 A sign indicating a polling place near Fourth Avenue in Tucson, Election Day, Nov. 7, 2018.
AZPM
Arizona has formally withdrawn from an interstate voter database criticized for falsely flagging voters as being registered in multiple states.
Arizona has not sent any data to the troubled, Kansas-based Crosscheck system since 2017. Secretary of State Katie Hobbs made the withdrawal official Tuesday.
Kansas officials set up Crosscheck in 2005 and offered it to other states free of charge. It flagged listings for voters registered with the same name and birthday in multiple states. Critics claim that amounts to voter suppression, because shared names and birthdates are more common among ethnic minorities than Caucasians.
Hobbs says Arizona is still part of a separate multistate system that compares more data points, including driver's licenses and partial social security numbers, and produces far fewer "false positives."
Withdrawing from Crosscheck may be largely symbolic, since the system has been in limbo for months, after a court challenge by the American Civil Liberties Union.