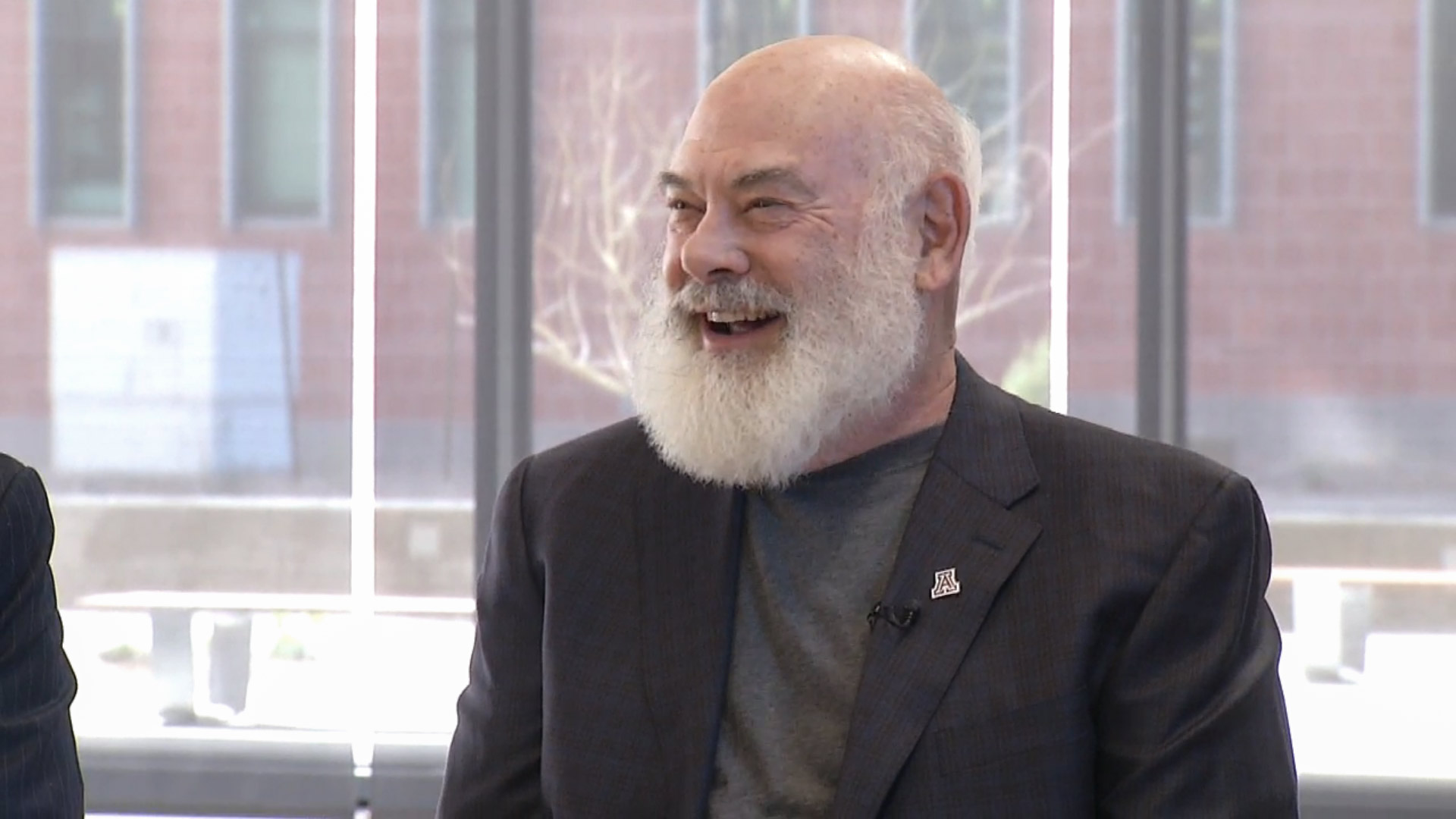 Dr. Andrew Weil speaks at his press briefing at his University of Arizona Health Science Innovation Building on March 12, 2019.
AZPM
Author and alternative-medicine advocate Dr. Andrew Weil announced a major gift Tuesday to the integrative medicine center he founded in Tucson 25 years ago.
Wiel is a bestselling author and speaker who advocates an "integrated" approach to healing that combines science-based medicine with alternative practices. On Tuesday he pledged $15 million to the UA's integrative medicine center, on top of $5 million he has given previously. Weil says he wants the center to have facilities that match its worldwide image. "We have this reputation, and now I look forward to having the physical presence here as well," Weil said.
In return, the university is renaming the center for Andrew Weil. UA president Robert Robbins says Weil's association has been a boon for the school.
"We have derived incredible benefits as a university from having this notoriety but most importantly to be able to serve patients all over the world," Robbins said.
Since the mid 1990s, Weil's program has trained more than 1,800 physicians in what he calls a healing-oriented approach to medicine.