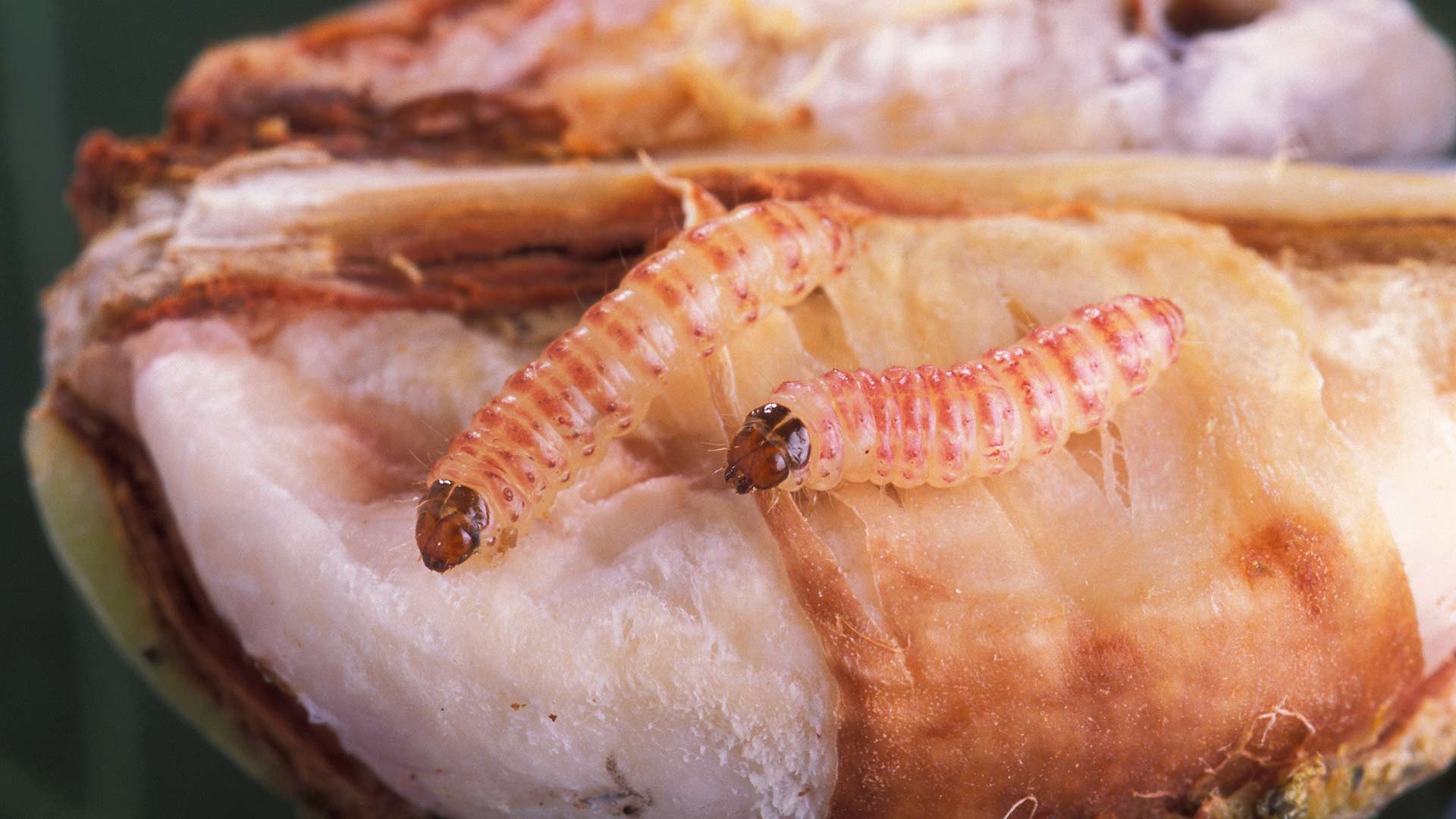 Pink bollworms emerging from a damaged cotton boll.
Peggy Greb/Agricultural Research Service/USDA
A University of Arizona scientist warns that some insects that once threatened cotton fields are responding to pest-control breakthroughs with breakthroughs of their own outside the United States.
Entomologist Bruce Tabashnik and his colleagues helped develop genetically-engineered cotton that repels a type of moth that used to plague farmers in the U. S. He says the pest – called the pink bollworm - has mostly been eradicated, but there's still a threat in other countries from a tiny percentage of the moths which became resistant over time.
"And those resistant moths, if they mate with each other, will pass that trait off to their offspring, so very quickly you will have a resistant population," Tabshnik said.
Cotton became a cash crop for Arizona farmers in the 1910s. Arizona is still a leading cotton state, along with Texas, California, Mississippi and Louisiana. Along with cattle, climate, citrus, and copper, cotton is one of Arizona's traditional "five C's" of economic culture.