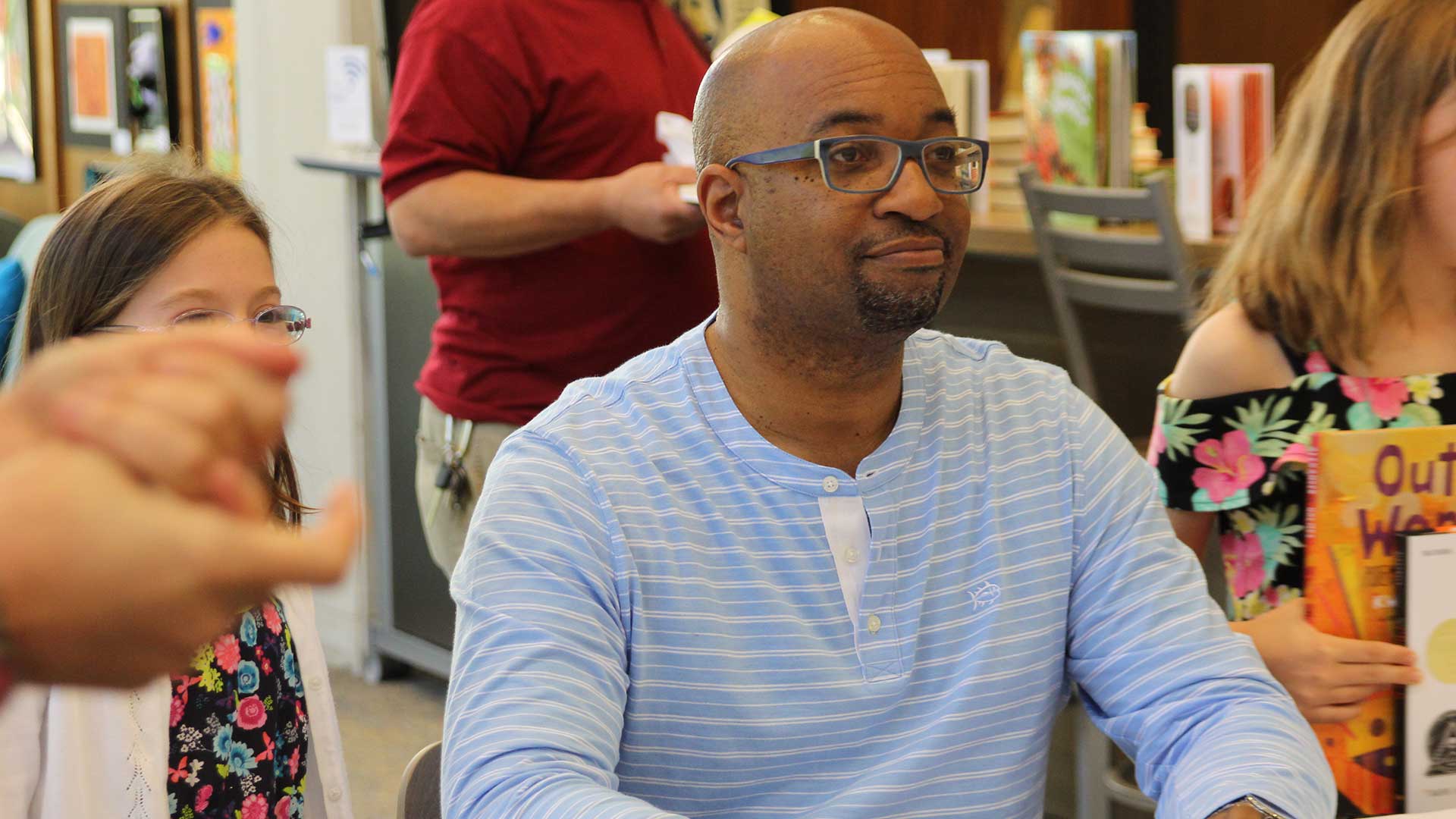 Author Kwame Alexander has penned more than two dozen books for young readers.
South Carolina State Library/Flickr (CC BY-NC 2.0)
A talented author will bring his passion for the written word to the Tucson Festival of Books this weekend.
Kwame Alexander provides regular commentary for NPR. He's also the best-selling writer of 28 books for young readers. Alexander will be among the hundreds of authors gathering on the University of Arizona campus Saturday and Sunday.
He says he developed his love for books from his parents, who were graduate students in literature at Columbia University.
"Kids love poetry, kids love to read, but you've got to find the poem or the book that's going to engage them, and requires you to know the kid," he said.
Alexander remembers being excited about books in preschool, where his favorite was Dr. Seuss' "Fox in Socks." His middle-grade novel "The Crossover" won the Newbery Medal for outstanding children's literature in 2015.
---
Hear more about Alexander on this episode of Arizona Spotlight.