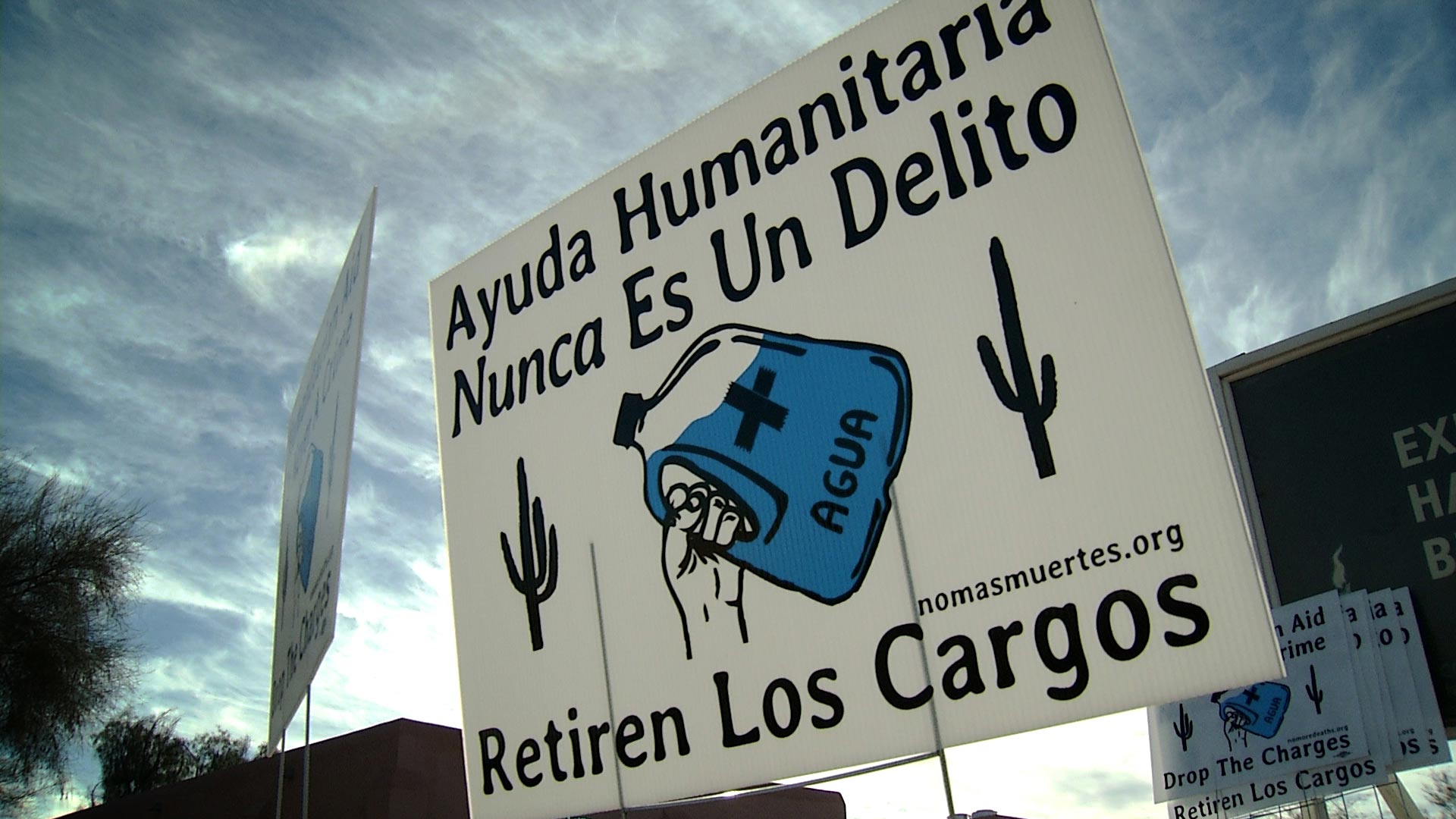 A yard sign supporting the humanitarian aid group No More Deaths.
AZPM Staff
Federal prosecutors have dropped criminal charges against four volunteers from the group "No More Deaths" who were scheduled to go to trial next month.
The four volunteers for the immigrant aid group — Caitlin Persis Deighan, Zoe Ellen Anderson, Logan Thomas Hollarsmith and Rebecca Katie Grossman-Richeimer — were charged with illegally entering the Cabeza Prieta National Wildlife Refuge in July 2017, looking for a group of migrants in distress while crossing the border.
Federal court records show a settlement agreement has been reached in the case. No More Deaths says the four volunteers will instead each face civil infractions carrying 250 dollar fines. A status hearing in their case is set for Monday.
Four other volunteers from NMD were found guilty on federal charges in mid-January, and face sentencing March 1st. Another volunteer, Scott Warren, will go on trial in May on misdemeanor and felony charges.