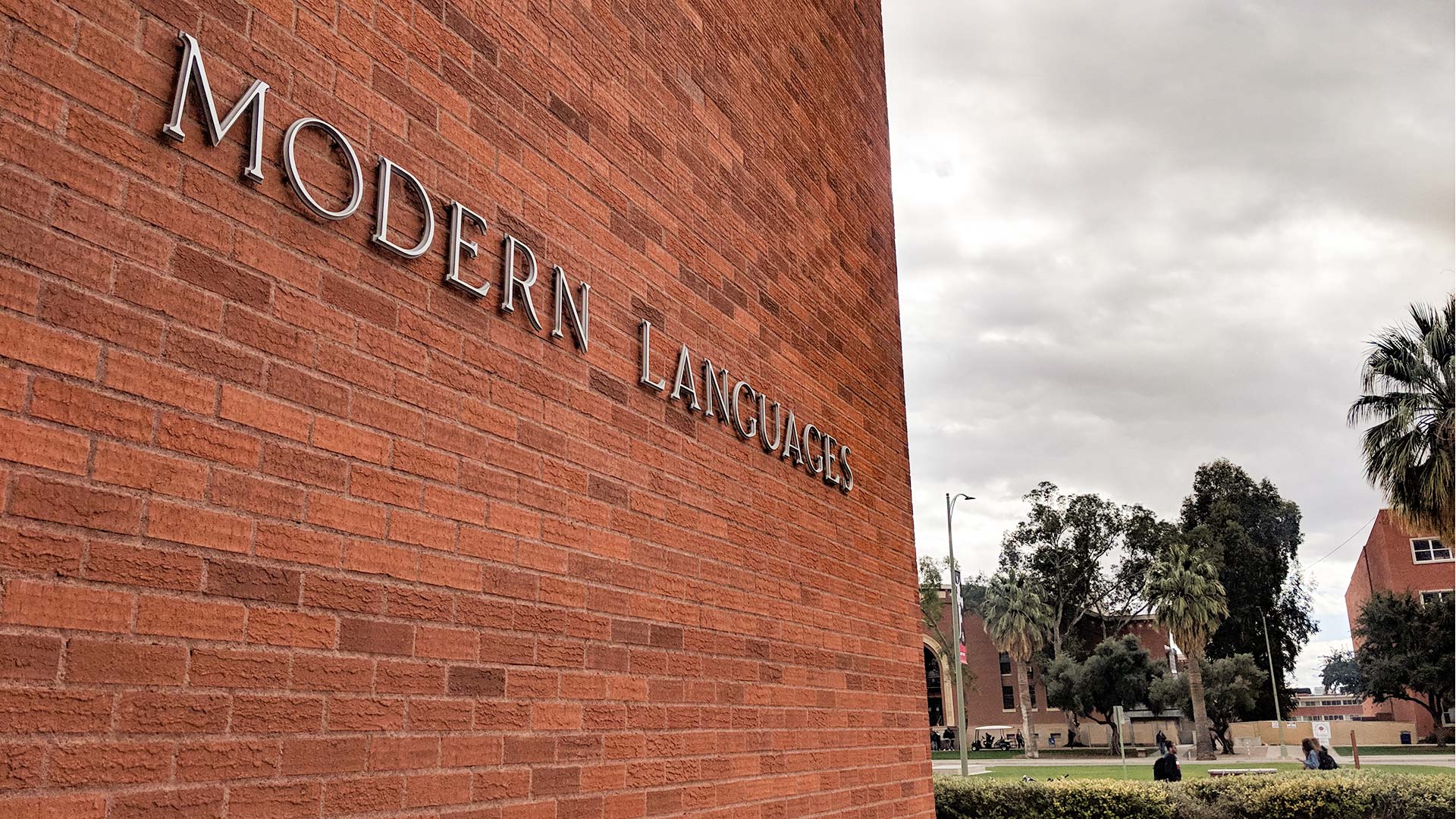 The Modern Languages building on the University of Arizona campus.
AZPM
Learning a foreign language is playing a major role in education for students at the University of Arizona.
That's according to the UA College of Humanities. The university is ranked in the top 10 nationally in producing graduates with foreign language bachelor's degrees.
Humanities Associate Dean Ken McAllister thinks something important happens to students who commit to learning a second language as a major part of their education.
"Learning another language changes your brain, it changes how you understand the world and the culture within which the people you are talking to are engaged and in which they live," he said.
The ranking comes from the Chronicle of Higher Education. It used data from the U.S. Department of Education during the 2016-17 academic year to find that the UA conferred 216 bachelor's degrees in foreign languages, literature, and linguistics. Arizona State University ranked 71st on the list, Northern Arizona University was 105th.