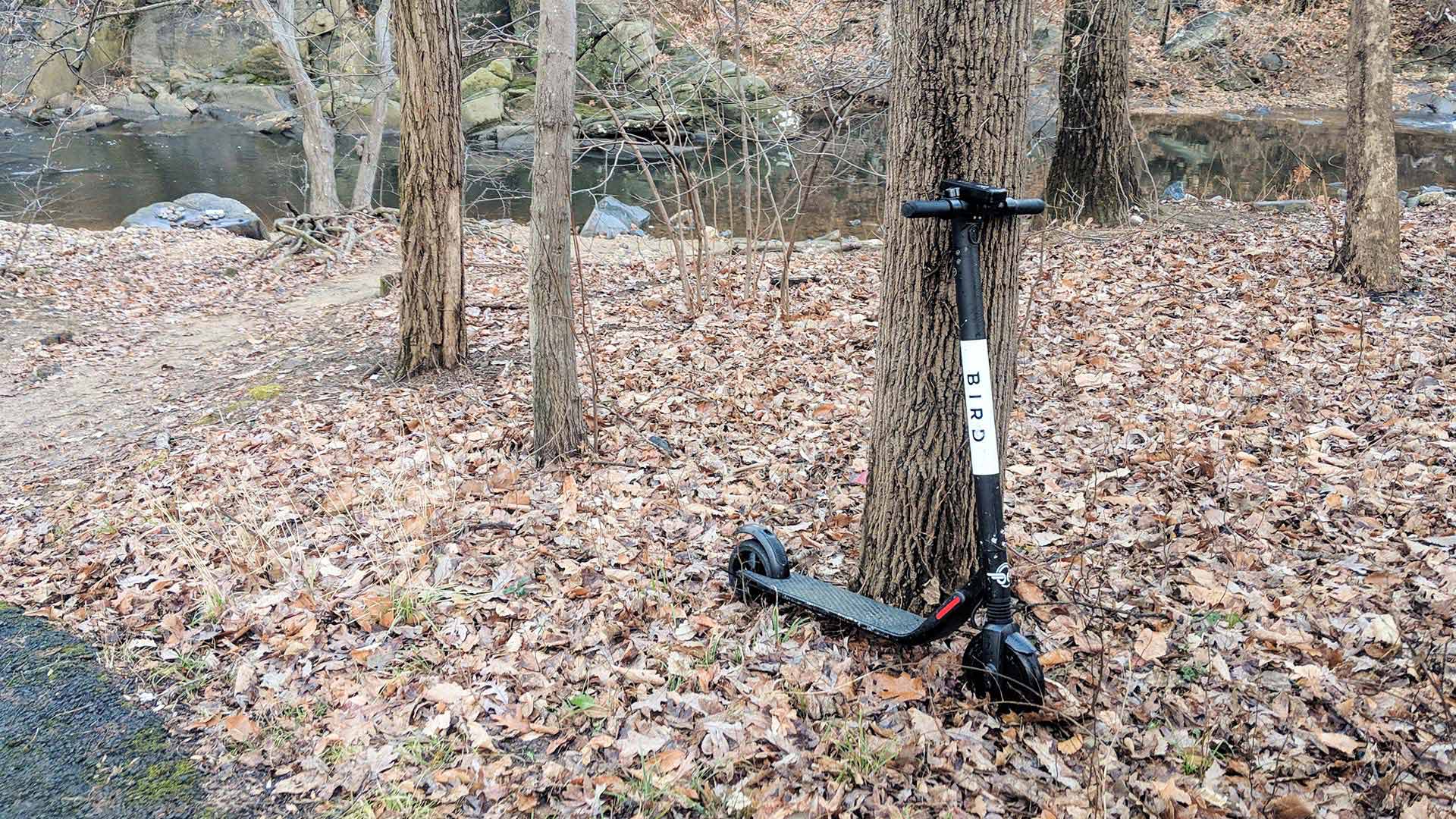 An e-scooter left beside a trail in a park in the Washington, D.C., area.
Nick O'Gara/AZPM
A state Senate committee passed a bill on Wednesday that would establish statewide definitions of electric standup scooters and electric miniature scooters, which are commonly used by children.
The Transportation and Public Safety Committee agreed with the bill's sponsor, Republican Sen. Tyler Pace of Mesa, that clearer definitions of electric standup scooters and electric miniature scooters are needed.
Pace said Senate Bill 1398 will help law enforcement agencies correctly apply the regulations that vary from city to city concerning standup scooters, and not impede children playing or scooting to school on their personal miniature e-scooters.
"I've had many stakeholders come to my office, including these children and parents and different things, come and say, 'How come I can't ride my personal electric scooter to school?'" said Pace.
Stuart Goodman represents Lime, a company that lets users rent electric scooters. He said this bill will improve how law enforcement agencies regulate e-scooters.
"What we're getting at this point is a common definition of what is a scooter, whether it's the weight, the speed — those sort of things. That helps us in our working with local jurisdictions," said Goodman.
The bill defines an electric miniature scooter as a device that weighs less than 30 pounds and does not exceed speeds of 10 mph. The standup e-scooters weigh up to 75 pounds and top out at 20 mph.
Tucson city staff members wrote a draft of a pilot program for electric standup scooters in January, but Tucson City Council rejected it. It sent the draft back to staffers for revisions.
At that meeting council member Steve Kozachik said he was concerned how the dockless e-scooters would impact Fourth Avenue and areas near the University of Arizona.
Others on the council asked questions about the cost and safety of the scooter program.
The pilot program will be voted on by Tucson City Council on March 19.
The state committee passed the bill unanimously. It now heads to the full Senate.