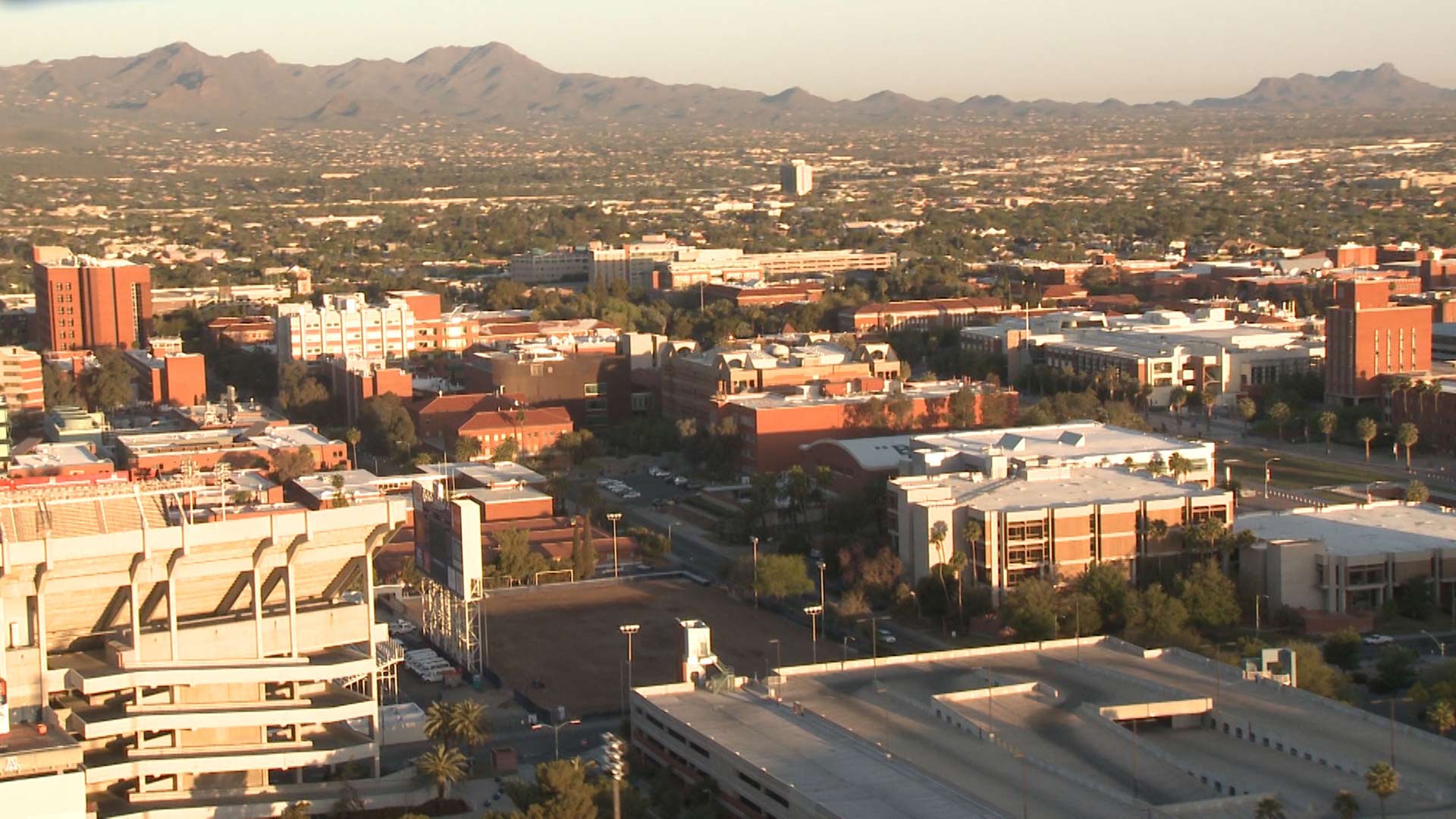 An aerial view of the University of Arizona campus.
AZPM
MEXICO CITY — For three years, Mexico's biggest university has had an office at the University of Arizona UA. The new leadership in the Mexican institution's office in Tucson expects to have an impact in the community and bilateral relations.
Elena Centeno is a geology researcher at the National Autonomous University of Mexico (UNAM) and was appointed as the new director of its Center for Mexican Studies a UA, where she obtained her Ph.D. in geosciences.
"I'm just so excited to go back to Arizona. I miss the desert!" Centeno said.
Centeno wants to strengthen the ties between both colleges and nations. She said she wants to build binational labs and centers to study the problems shared by Mexico and the U.S.
"We have the goal to strengthen student exchange programs, research collaborations and cultural events," said Centeno.
Some of the multidisciplinary projects may address health, water or environmental mining.
"We need to provide our governments with information that is based on research and knowledge," the researcher said.
Centeno said her office will also create social programs to help migrant Latinos integrate and develop a sense of belonging to Arizona.
Centeno expects UNAM-Tucson to benefit at least 100 students and to develop 30-40 cultural activities and four research projects.