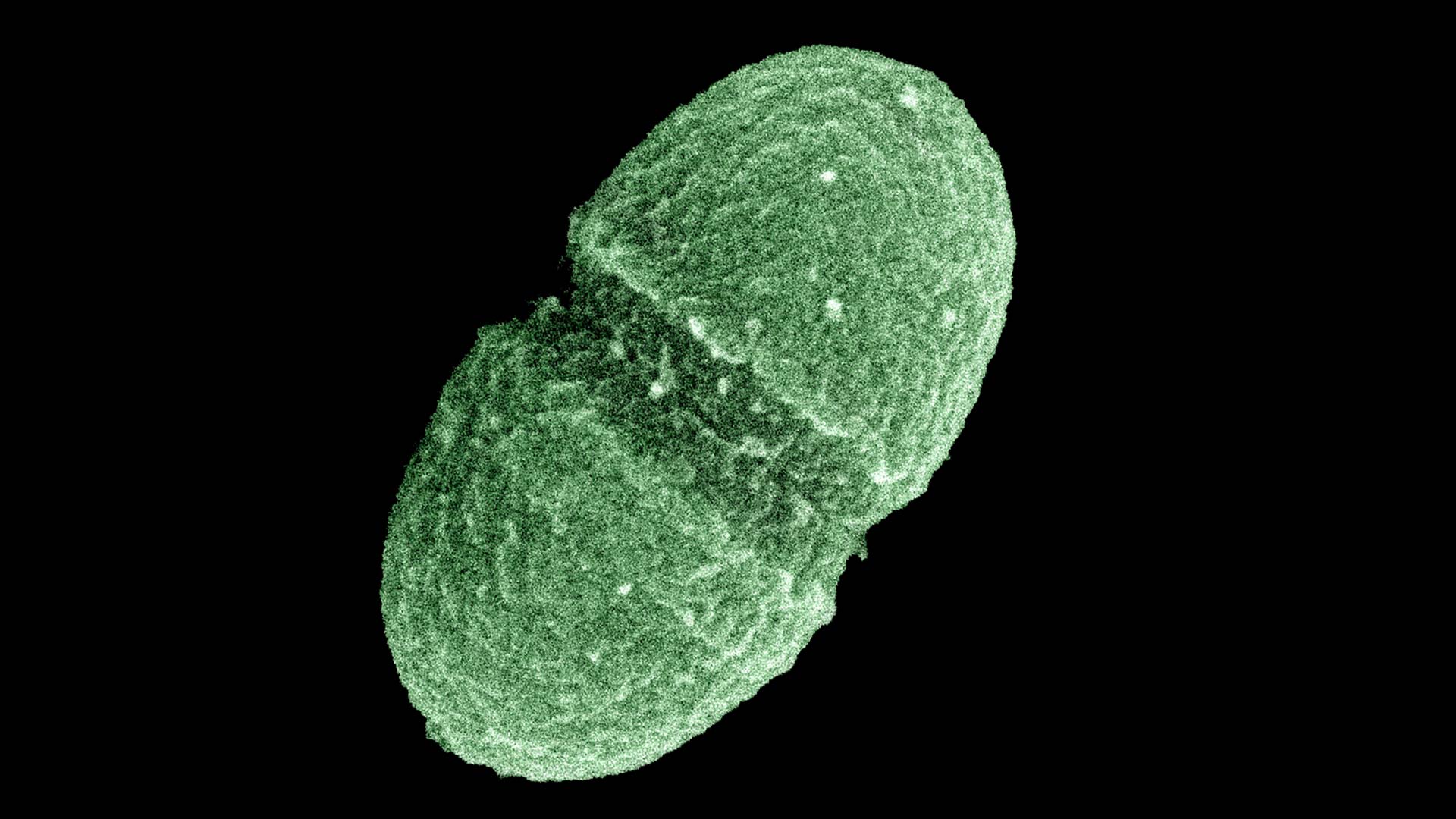 Enterococcus faecalis is just one type of microbe that lives in the human gut.
USDA via Berkeley Lab
University of Arizona medical researchers are looking further into evidence that microbes are not as bad as people think.
UA medical professor Donata Vercelli says that while it's true many kinds of bacteria are dangerous and must be avoided, others serve a useful purpose in human health.

Vercelli is following up on a landmark 2016 study that tracked the health of Amish children who avoided asthma. Researchers analyzed dust from the children's homes and found it was loaded with debris from certain types of bacteria.
Vercelli and her fellow scientists cited early exposure to those microbes in the rural environment.
"Children who grow up in environments that are very rich in microbes, like traditional farms, are virtually completely protected from respiratory diseases such as asthma and early viral infections," she said.
Scientists at the National Institutes of Health have further investigated the positive impact microbes have on the human body. For example, they found obesity is worsened when people use antibiotics that kill healthy bacteria which guide the absorption of nutrients.
Vercelli will present more on the topic during the UA College of Science lecture series at Centennial Hall Tuesday night.