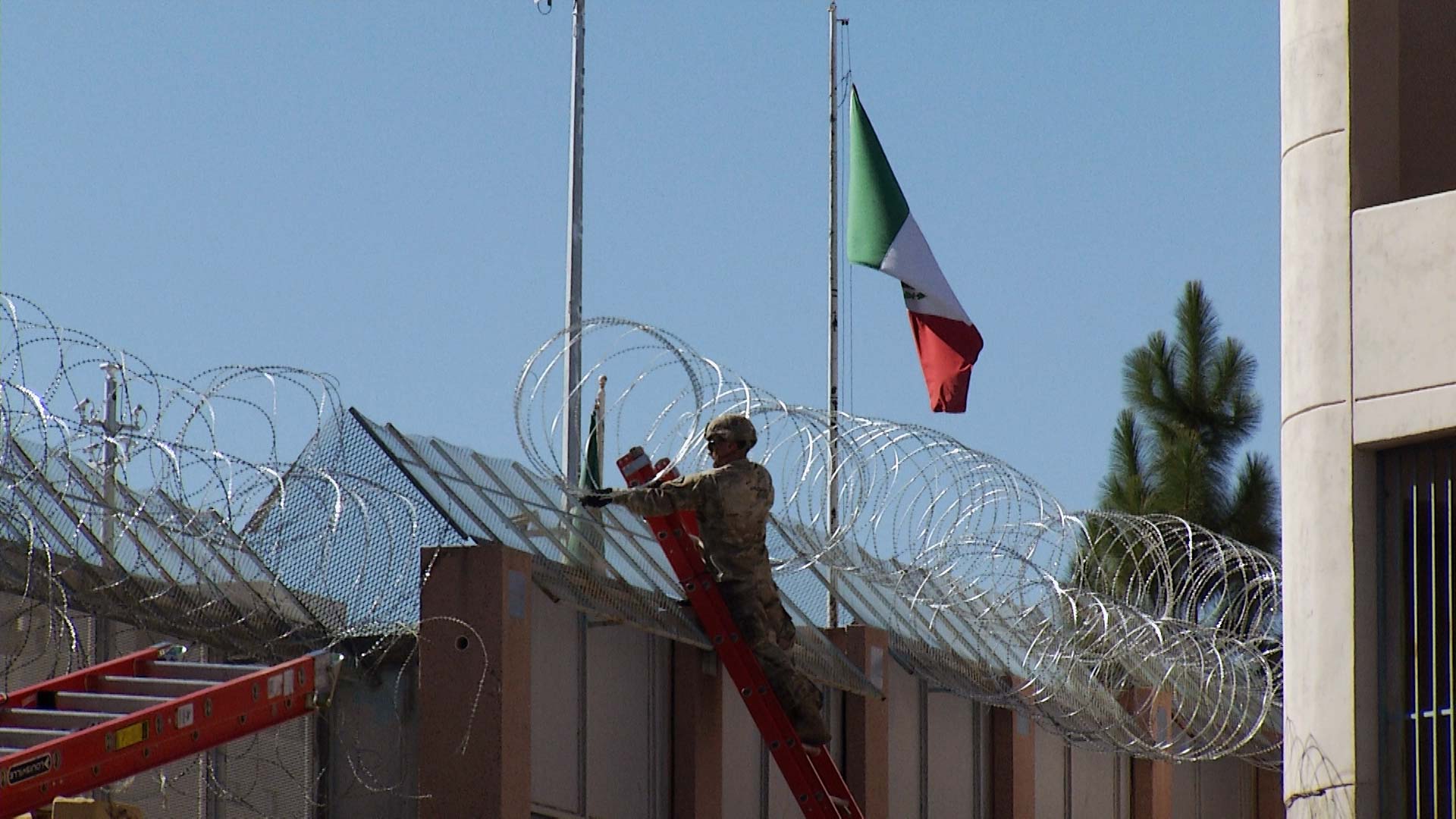 A soldier installs concertina wire along the border wall near the Dennis DeConcini Port of Entry in Nogales on Thursday, Nov. 15, 2018. The wire is meant to deter people from jumping the wall illegally, according to U.S. Customs and Border Protection.
AZPM
U.S. Army personnel have installed not one, or two or three rows of concertina wire — but now four rows of the razor wire at the Nogales port of entry. The most recent wire was installed over the weekend. After the first row went up three months ago, there was measured response by Nogales City officials — but that has now given way to anger and action.
Part of that anger, says Nogales Mayor Arturo Garino, stems from the fact that there has been no communication between the Tucson Sector Border Patrol, the U.S. Army or Homeland Security about their plans to add more razor wire to the border crossing.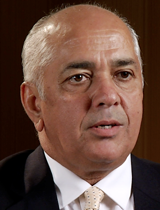 Arturo Garino, mayor of Nogales, Arizona.

AZPM
"Let me tell you, they didn't even have the courtesy to tell us they were doing this in the first place."
So Garino says he decided to arrange a meeting with Border Patrol and the army.
"And I had the assistant police chief call them, they didn't want to meet with us. That's where we stand right now."
The mayor says it's more than an eyesore keeping shoppers from Mexico away. Even more important, he says the razor wire poses a danger to Nogales residents.
"Actually razor wire is a lethal wire. It's not like barbed wire. There's children that play out there, and people walk up to the wall or walk through there."
Garino says he is organizing his staff and other mayors along the border to demand the concertina wire come down. The Tucson Sector of Border Patrol did not return a request for comment.