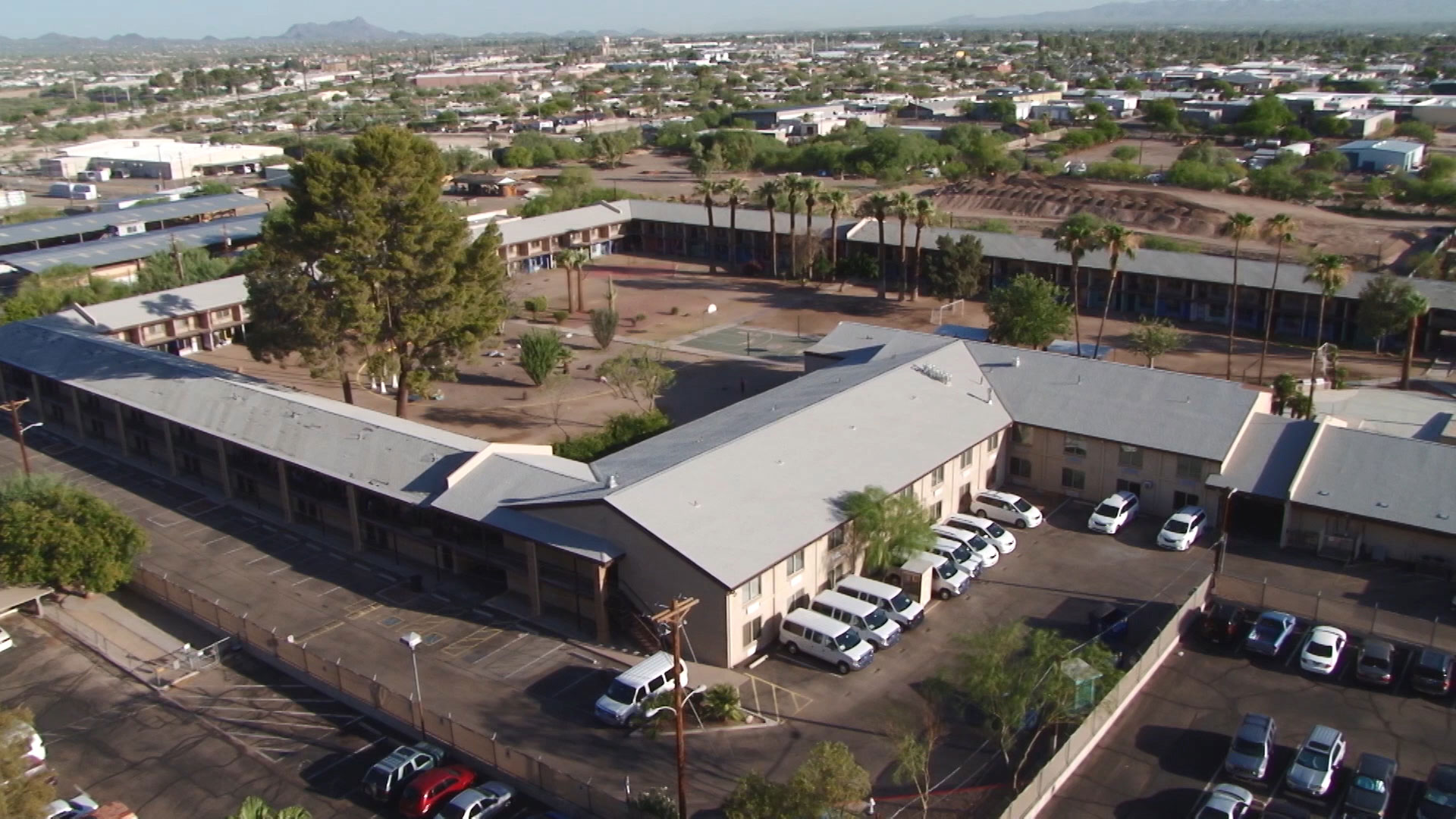 A view of Southwest Key's facility in Tucson.
AZPM Staff
As part of a legal settlement with the state, a nonprofit that houses unaccompanied migrant children in Arizona agreed to hire an outside health care consultant to grade the inner workings of its remaining Arizona shelters.
Robert Hess III, CEO and founder of a Valley-based consulting firm, has started work as the independent health care consultant to Southwest Key Programs in Arizona. His job is to gauge the nonprofit's ability to resolve health and safety concerns raised by the state. Hess will also look at ways Southwest Key can improve its quality management practices and systems.
Southwest Key was forced to close two of its Arizona shelters after one former worker was convicted and another arrested for sex crimes. The nonprofit then failed to give the state timely proof that all employees passed background checks.
"Our focus is on designing, implementing and optimizing systems that really produce tangible results. So I'm impact-oriented," Hess said.
As part of the settlement, the director of the Arizona Department of Health Services had to approve Southwest Key's decision to hire Hess.
Hess said he'll work for Southwest Key at least until the end of this year. Hess would not say how much the job pays.