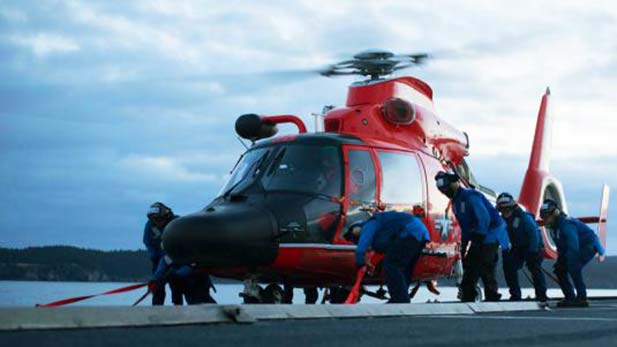 The U.S. Coast Guard prepares to deploy to the border, in this submitted photo.
U.S. Coast Guard
The Tucson Sector of the Border Patrol is getting some desperately needed medical help from the U.S. Coast Guard.
The recent deaths of two migrant children in U.S. immigration custody prompted Secretary of Homeland Security Kirstjen Nielsen to order the Coast Guard to deploy medical teams to the border.
Coast Guard Lt. Amy Midgett says the deployment was ordered by Homeland Security following Nielsen's visit of the Yuma and El Paso Border Patrol Sectors this past weekend.
"The Coast Guard is deploying medical personnel specifically to El Paso, Tucson and Yuma. Its three, three-person medical teams. Basically, they will be doing medical screening and tracking."
Customs and Border Patrol officials say they are apprehending more children than at any point in the past 20 years. CBP statistics show that migrants traveling as part of a family with small children accounted for 58 percent of those taken into custody this past November.
The media relations department of the Border Patrol's Tucson Sector has been furloughed because of the government shutdown, so local Border Patrol spokespeople were unavailable to answer questions about the specific jobs the U.S. Coast Guard medical teams will be taking on. There is also no word on how long the three medical teams will be deployed.