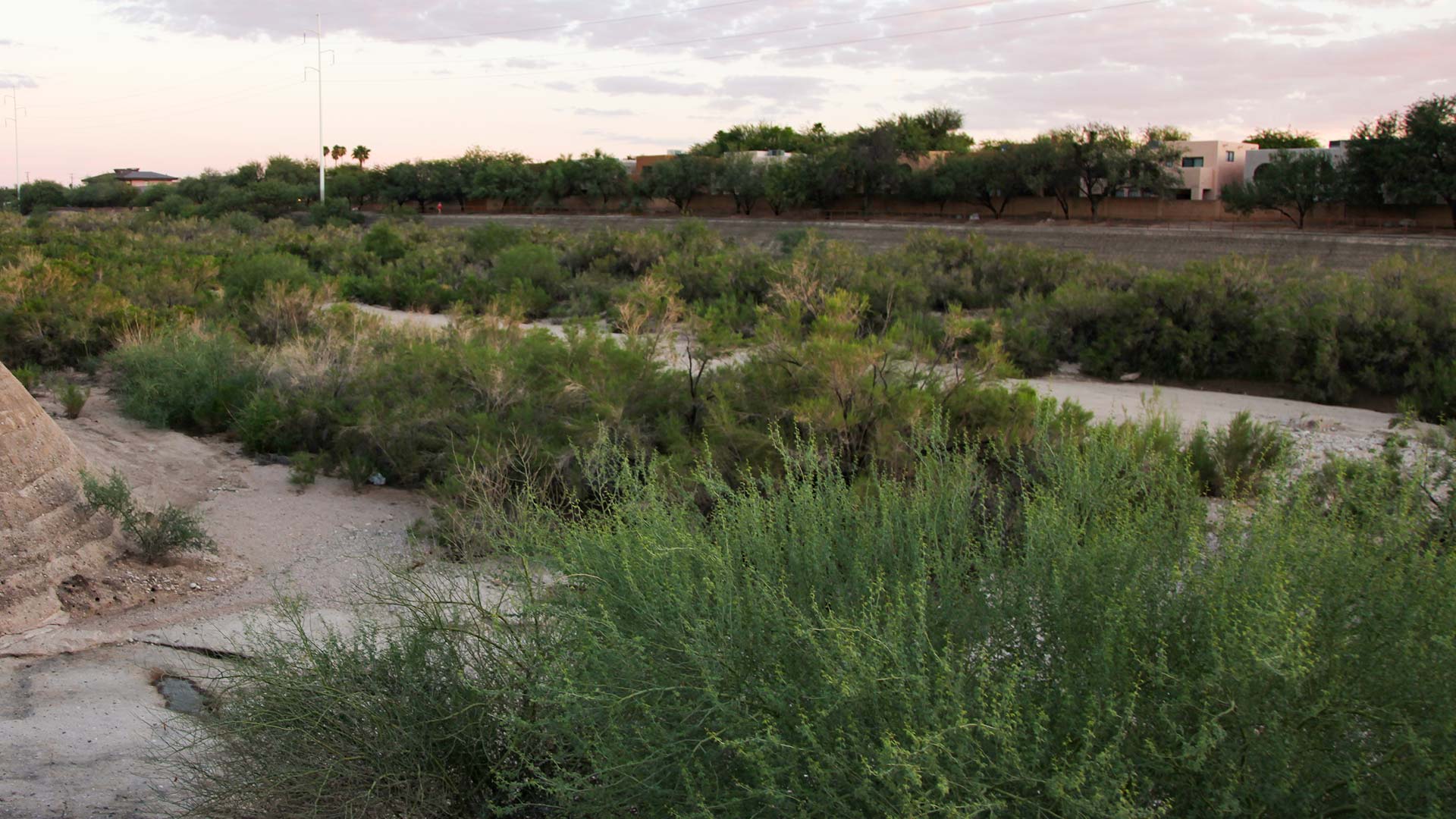 The Rillito River runs dry at the end of the rainy season in Tucson.
Tony Paniagua/AZPM
The Trump administration's recent proposal to change the Clean Water Act could leave a majority of Arizona's waterways unprotected.
The new rule would stop the Environmental Protection Agency from limiting the amount of pollutants disposed of in ephemeral or intermittent streams — waterways that don't run year-round.
Julia Fonseca, the environmental planning manager for Pima County, said that if the changes were enacted, 96 percent of Arizona's waterways would no longer have pollution regulations.
"We have so many dry streams. It's tantamount to saying that very little of the Clean Water Act will apply in Arizona," said Fonseca.
The remaining 4 percent of waterways in Arizona are mostly downstream from dry waterways. If the EPA does stop protecting intermittent waterways from pollutants, Fonseca said pollutants can collect in the streambed, and when it rains the pollutants will flow into lakes.
"There's a potential for everybody to be affected, whether you use groundwater, whether you use surface water, or even CAP."
Water from the Central Arizona Project (CAP) travels from the Colorado River to central and Southern Arizona through an aqueduct system.
Fonseca said that the EPA began protecting all waterways in Arizona, including the dry washes and streams, in 1972.
She said the Pima County Board of Supervisors urged its staff, via a resolution, to voice their opinions on the proposal during the public comment period.
"All it does is it's directing staff to follow through during the comment period, to submit some comments that would respond back to the EPA to say: 'Look! This is a big deal – this new proposal.' It throws the baby out with the bath water."