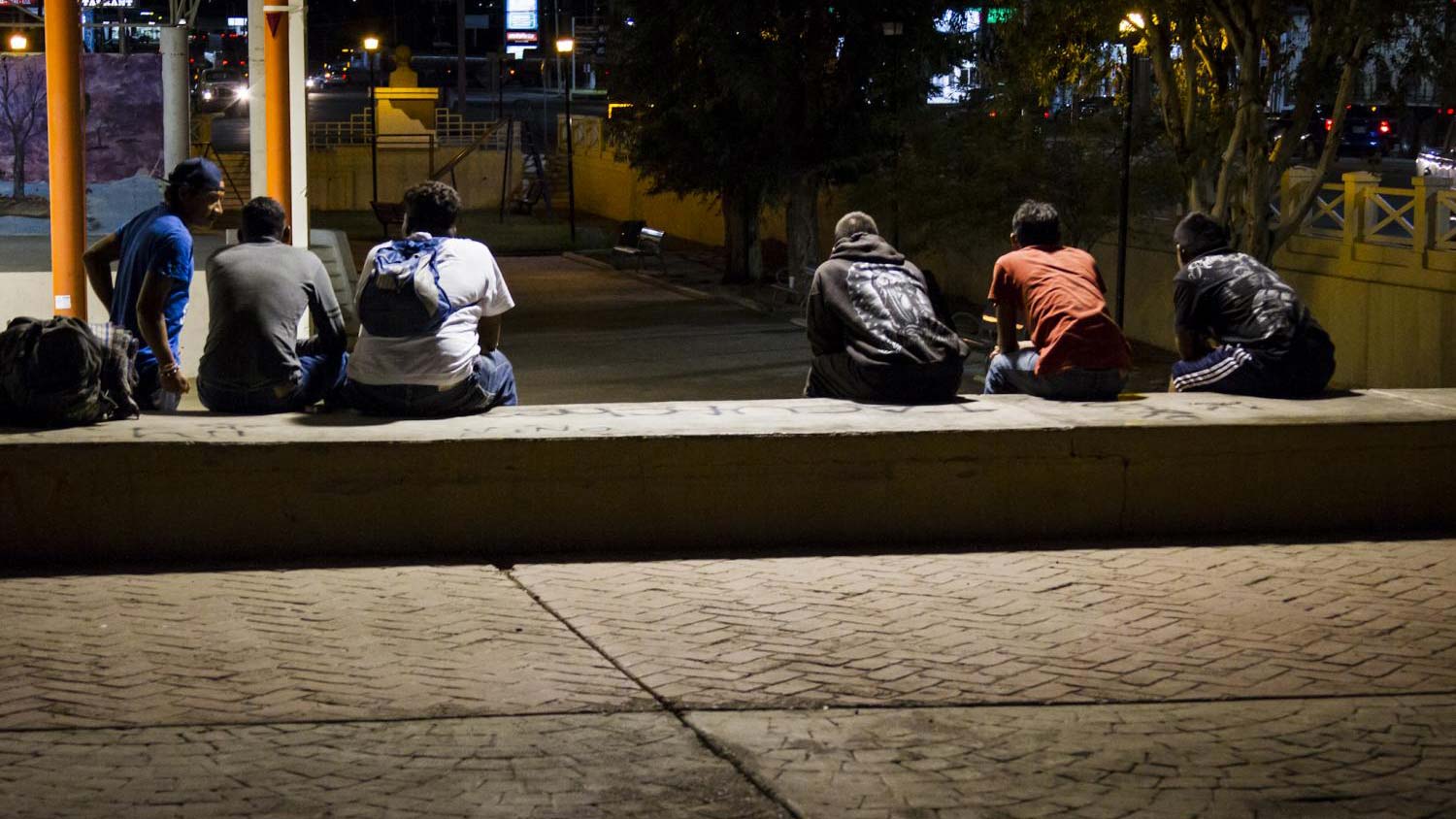 Honduran migrants hang out in a central plaza in Sonoyta, Mexico, across the border from Lukeville, Arizona.

Murphy Woodhouse/Fronteras Desk
The U.S. government is pledging to $10.6 billion in public and private funds toward economic development in Mexico, Guatemala, El Salvador and Honduras, in an attempt to address the causes of migration from the region, the State Department said on Tuesday.
The investment will include partnerships with the private sector and will represent $4.8 billion in Mexico and $5.8 billion in northern Central America through 2024, according to a joint statement from the State Department and Mexico's Foreign Relations Ministry. Mexico is pledging $25 billion in the region over the same period, the statement said.
Much of the U.S. funds had been set aside since 2017. The Trump administration will request approval from Congress for an additional $180 million for assistance, the statement said.
Mexico and the United States will lead the effort with regional and international partners with the intention of building a more secure and prosperous Central America, the statement said.
"Overall, this is very good news for Mexico," said Mexican Foreign Relations Secretary Marcelo Ebrard in a joint statement.
The plan is being rolled out after President Donald Trump has criticized the Mexican government for months for not stopping a caravan of more than 4,000 Central American migrants from reaching the U.S. border.
Mexican President Andrés Manuel López Obrador has said he wants to address the root causes of migration from the region.