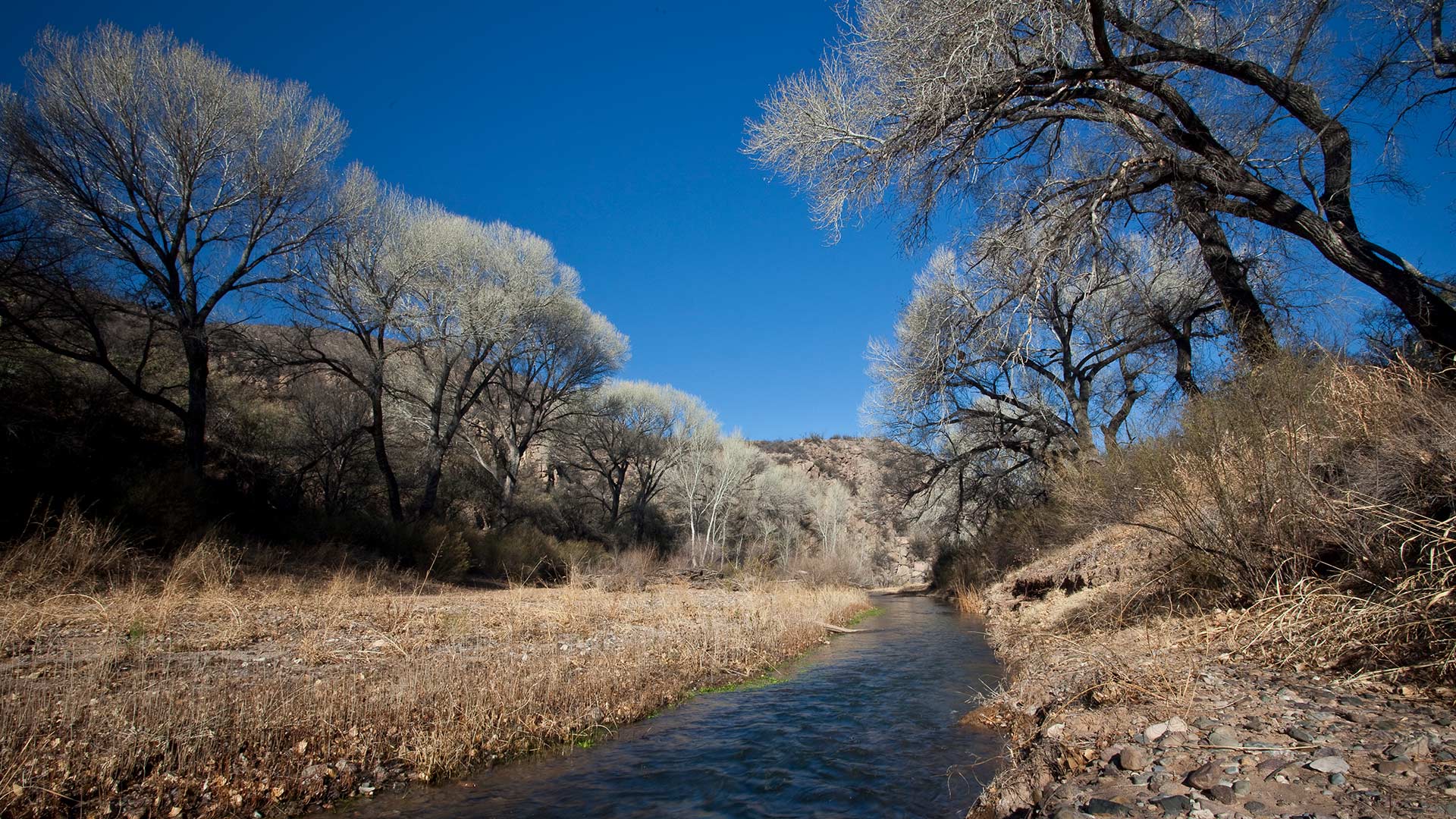 The San Pedro Riparian National Conservation Area in Cochise County, Arizona.
Bob Wick/BLM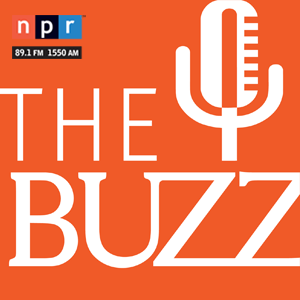 The approval of the housing development spurs worries about water supply in the river and local aquifers.
This episode originally aired in August, not long after the state supreme court decision. Now, attorneys for the plaintiffs are working on a federal lawsuit to prevent the Tribute complex from being built.
---
On Aug. 9, the Arizona Supreme Court sided with developer Castle and Cooke in a lawsuit that pitted development of a 7,000 housing unit subdivision in Sierra Vista against concerns that the San Pedro River would run dry.
At the heart of the case was a decision by the Arizona Department of Water Resources to approve water permits for the development. Environmentalists Tricia Gerrodette and Robin Silver joined with the U.S. Bureau of Land Management to try and stop the development, saying the home would adversely impact the flow of the San Pedro River by draining aquifers that help feed it.
The worry for all in the area is not that the area will run out of water, but that the aquifers will drop so low that the San Pedro is no longer running.
"That's really what we're working on to try and help maintain flows in the river, and conserve and do all the various things we need to try and assist that process," said Sierra Vista City Manager Chuck Potucek.
If water levels in the federally-managed San Pedro drop too low, it could have adverse affect on the area's main economic driver Fort Huachuca.
The state's highest court sided with the Department of Water Resources and Castle and Cooke, saying such matters are the jurisdiction of ADWR and that there assessment was accurate. The developer argues that this matter is what is best for the San Pedro and Sierra Vista.
"What this really represents is the future of this community, and it will be the place where 80 percent of the development of the community will take place over the next 40-plus years," said Castle & Cooke Vice President Rick Coffman."
He also argues that it is better to have a master plan for what many say is the bulk of the developable land left around Sierra Vista.
"Yes, there is a big aquifer, and if all you think about is humans, there's water for humans for a lot of years. But they know darn well that it's the top of the aquifer that protects the river," said suit plaintiff Tricia Gerrodette.

The Buzz
airs Fridays at 8:30 a.m. and 6 p.m. and Saturdays at 3:30 p.m. on NPR 89.1. You can subscribe to our podcast on
iTunes
and NPR One. See more from
The Buzz
.