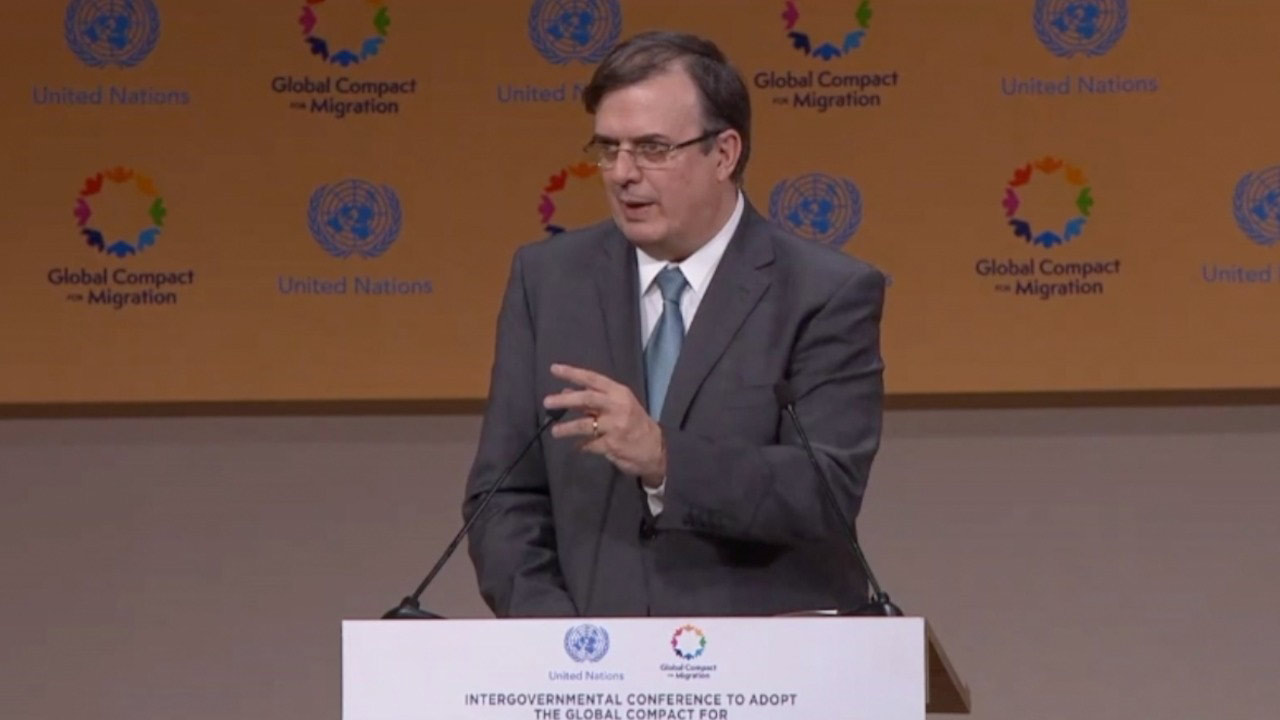 Marcelo Ebrard is Mexico's secretary of foreign affairs and former mayor of Mexico City.

Mexican Secretary of Foreign Affairs via Fronteras Desk
MEXICO CITY — Mexico's new government has launched a $30 billion investment plan to help Central America. Mexico is actively pursuing the United States' participation in the initiative to slow migration.
The Central American Full Development Plan launched by the Mexican government would benefit Guatemala, Honduras and El Salvador over the next five years.
Details are pending, but the plan's goal is to decrease migration through Mexico and toward the U.S.
Marcelo Ebrard, Mexico's secretary of foreign affairs, said Mexico will change its migration policies and become an example.
Mexican President Andrés Manuel López Obrador said he spoke by phone with U.S. President Donald Trump to discuss the program.
Mexico says there have been no talks about the border wall, but Trump insists on Twitter that Mexico is paying for it.