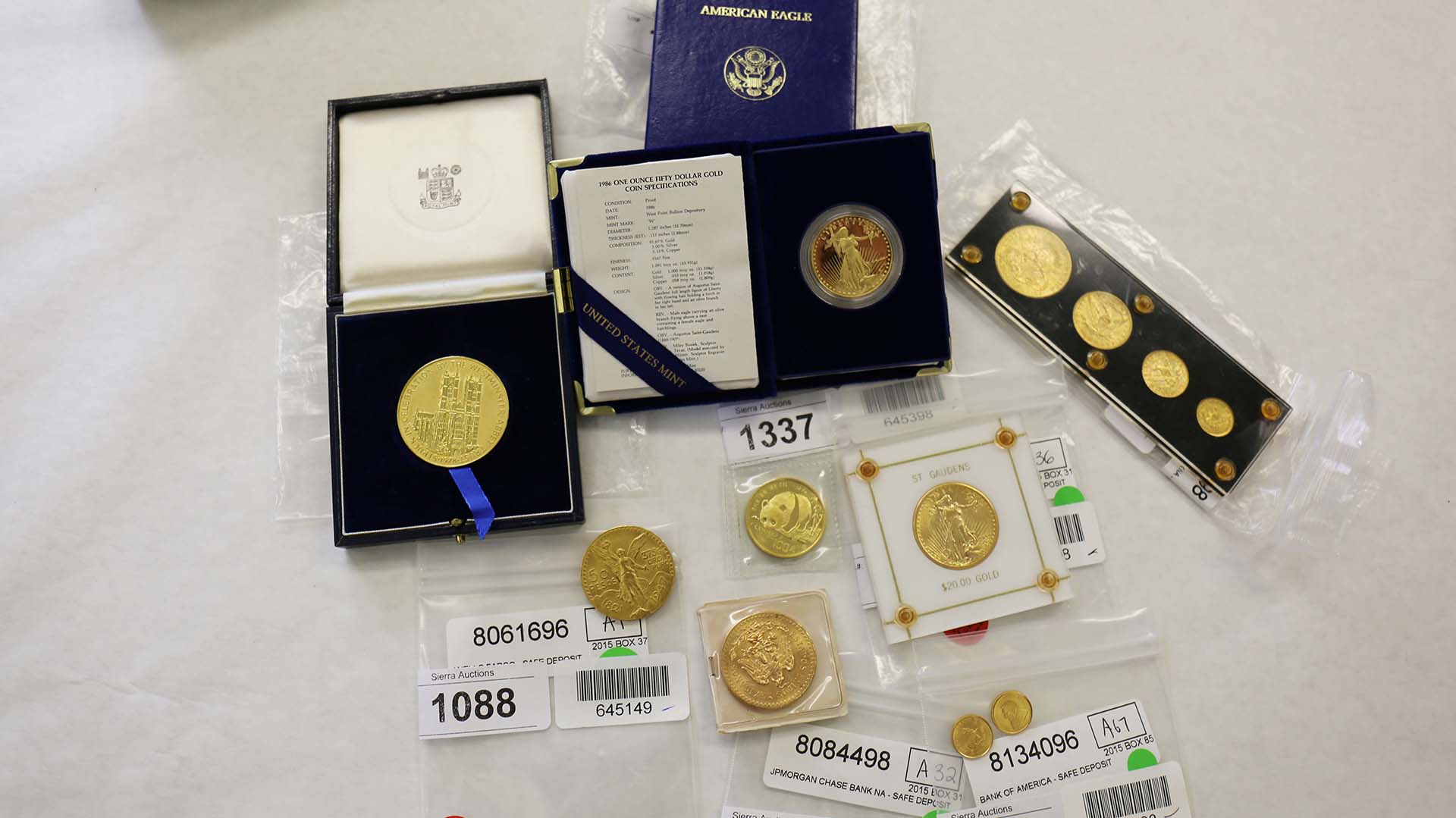 Gold coins are among the unclaimed property being auctioned off by the Arizona Department of Revenue in December 2018
Arizona Department of Revenue
If you're looking for a gift that's truly different, you could surprise someone with gold coins, silver bars or a set of classic baseball cards. Those are some of the finds the state is auctioning off from forgotten safe deposit boxes.
The Arizona Department of Revenue collects the things people leave behind in their safe deposit boxes when they die, or simply forget about and stop paying rent for. Department spokesman Ed Greenberg says the objects include some potentially rare finds.
"From a baseball card collection, to a lot of antique and fine jewelry, to historic currency. And there are American Eagle coins in this that will be up for auction, and there is also fine silverware," Greenberg said. He added that sometimes the owner or their survivors just can't be found.
"These are safe deposit boxes that have been sitting dormant for a number of years and after an exhaustive search for the rightful owners, or relatives of the owners, we come to a point where the items are then put up for auction," Greenberg said.
A Phoenix auction house is hosting live bidding Friday morning, and bids can also be placed online through Sunday. The state holds on to the proceeds from the auction in case the owner is later found.
And if you think there might be a long-forgotten safe deposit box with your name on it, the revenue department's website has an unclaimed property page where you can check.