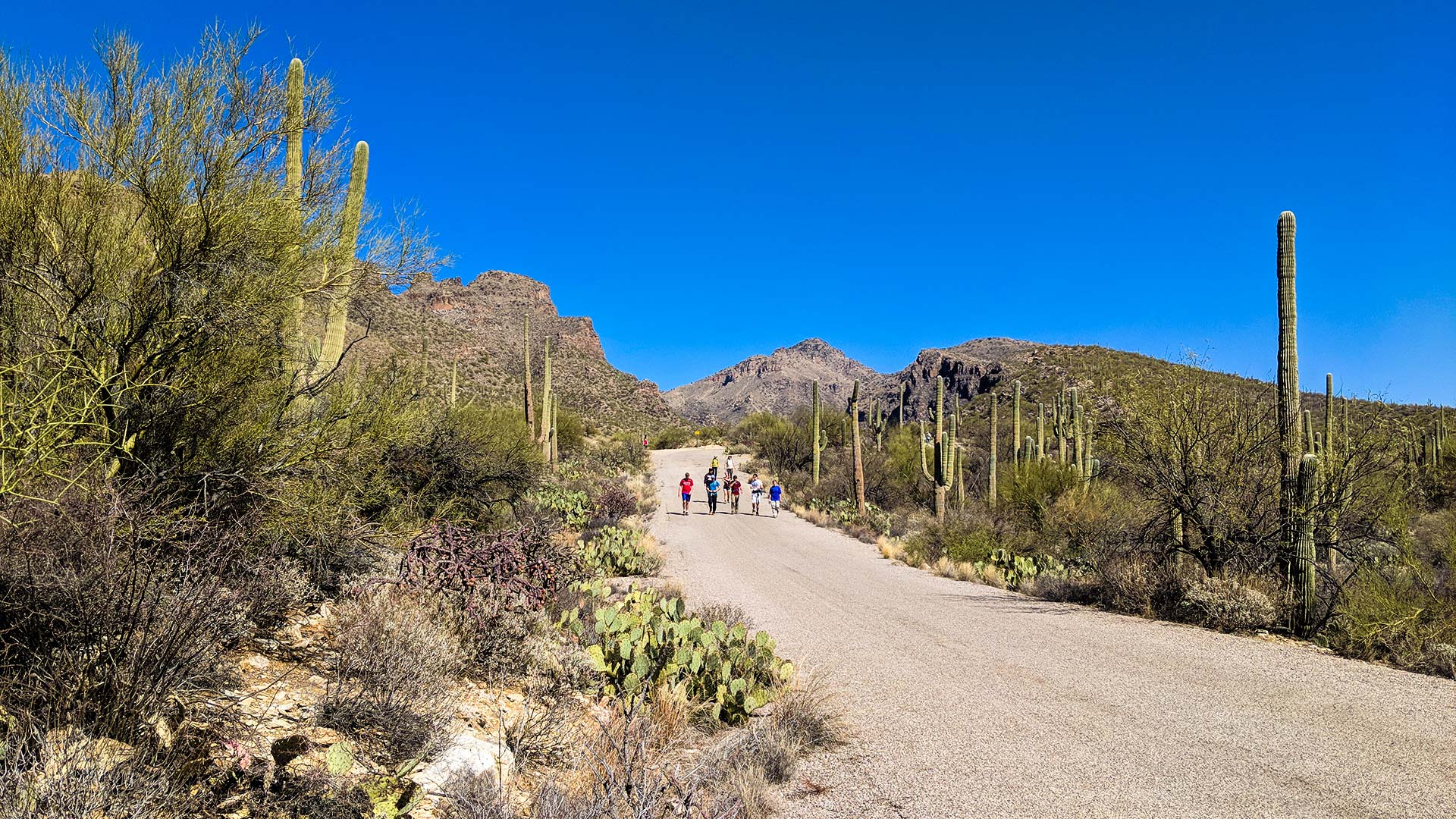 Walking down the road near the Bear Canyon Trail in the Sabino Canyon Recreation Area, February 2018.
Nick O'Gara, AZPM
All offices of the Coronado National Forest will be closed Wednesday for a National Day of Mourning in honor of President George H.W. Bush. The former president passed away Friday at his home in Houston.
The Sabino Canyon and Palisades visitor centers will be open for business, as will all recreation sites. Offices will reopen on Thursday.
President Trump ordered the closure of all federal offices, which includes post offices. The closures excuse all eligible federal employees from duty on Wednesday as the nation observes the passing of its 41st president.