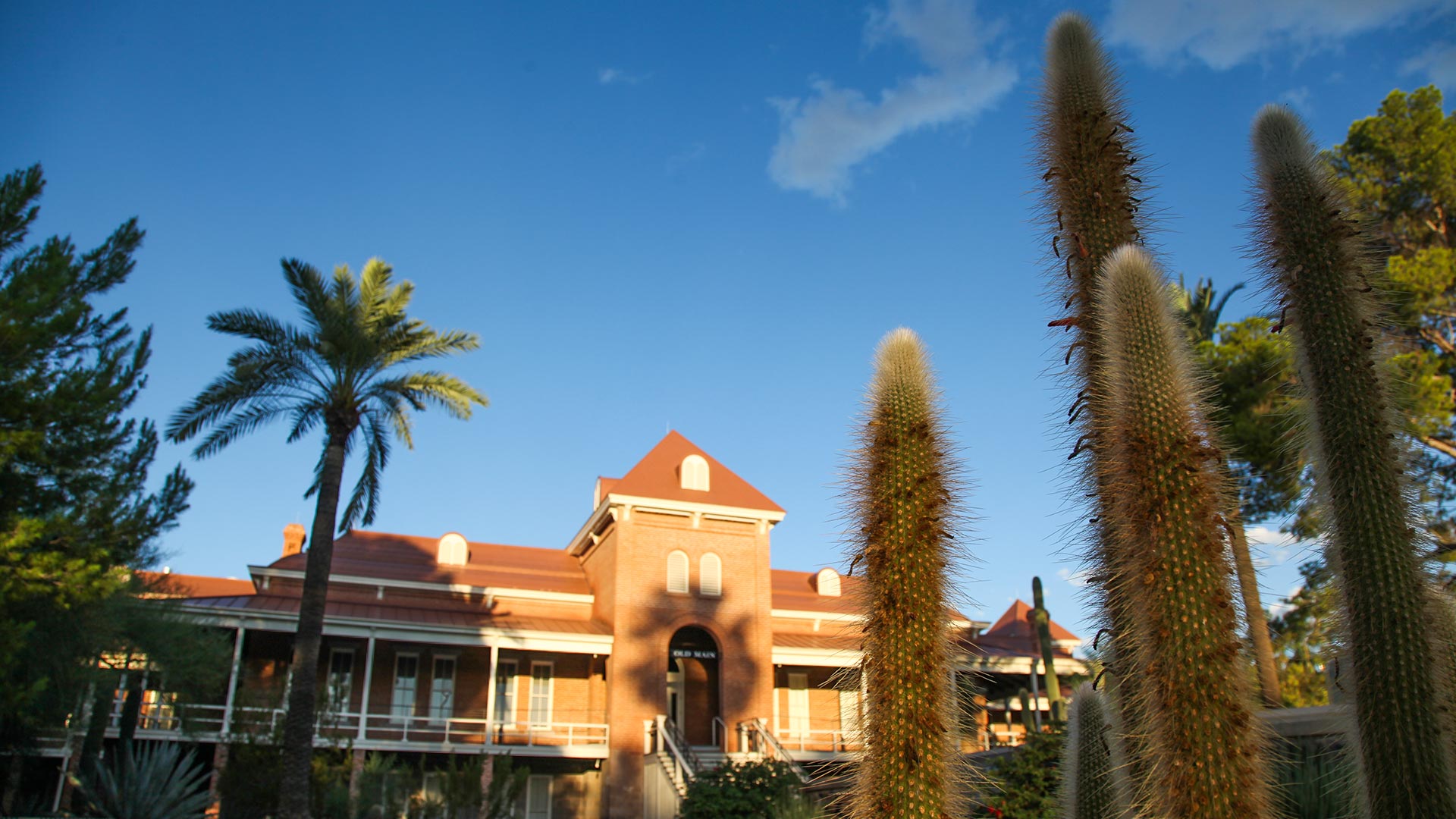 The west side of Old Main on the University of Arizona campus.
Nick O'Gara/AZPM
A professor in the University of Arizona's chemistry department has filed a federal class-action lawsuit claiming the department discriminates against female employees when it comes to pay and promotions.
The suit, filed Thursday night, alleges professor Katrina Miranda was paid tens of thousands of dollars less than her equally qualified male colleagues in the University of Arizona Department of Chemistry.
The suit, which is seeking class-action status, was filed by the same law firm that filed a similar suit against the University of Arizona in early 2018 on behalf of female deans alleging pay and promotion inequality.
"Some of the issues that are appearing seem to be the same. There is something affecting deans and professors in the College of Science, and it could turn out to be larger than that," said Andrew Melzer, an attorney representing Miranda.
According to the filing, as many as 80 women in the College of Science could be part of the class action.
Officials with the University of Arizona did not respond to requests for comment.