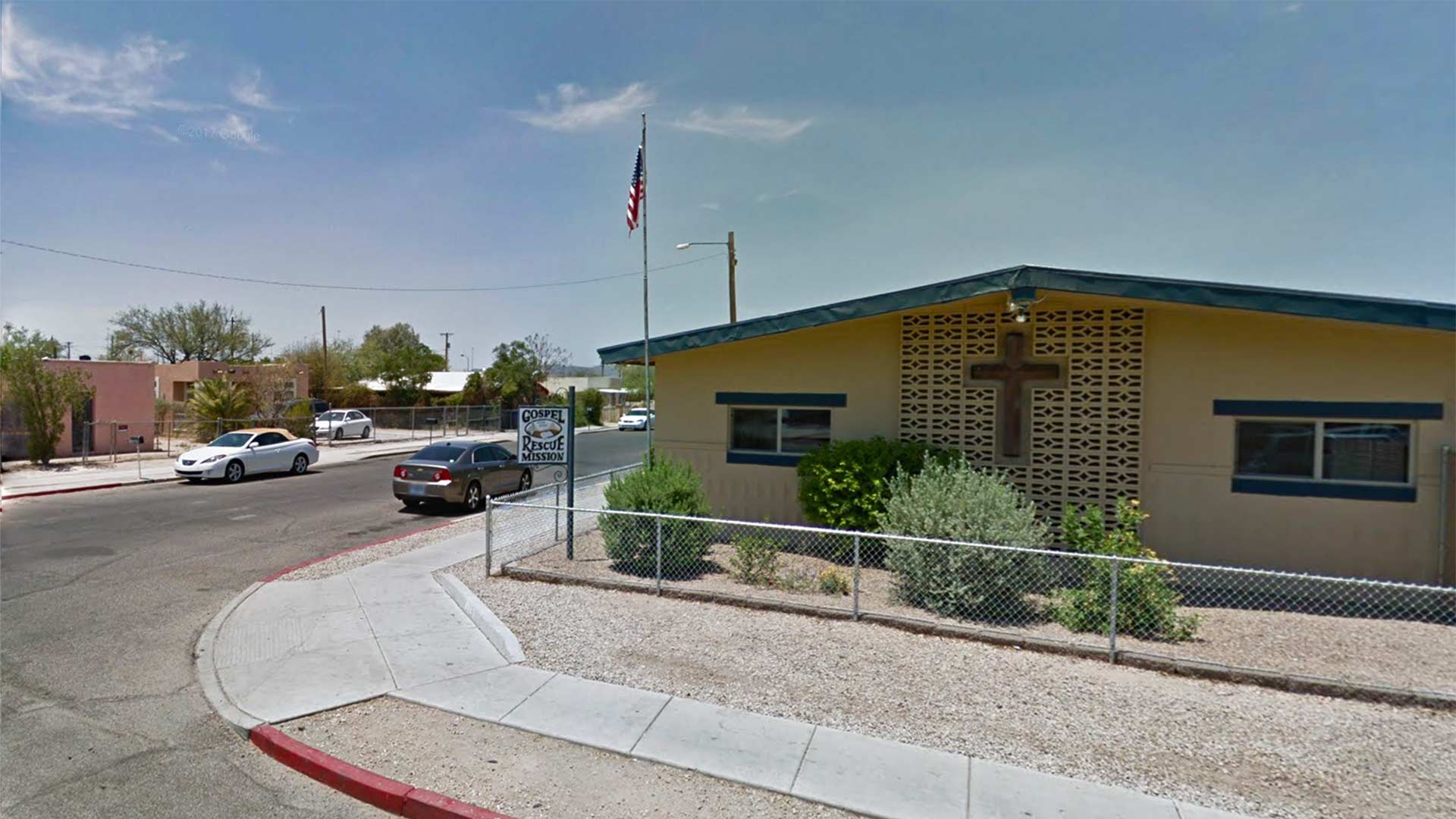 Google Street View image of the Gospel Rescue Mission, 312 W. 28th St.
Tucson volunteers will gather to help feed the food insecure this Thanksgiving.
Gospel Rescue Mission will be hosting its 30th annual Holiday Street Banquet on Nov. 21 from 11 a.m. to 3 p.m. The banquet will be held in front of the Gospel Rescue Mission near Tenth Avenue and 29th Street and is open to everyone in the community. A free Thanksgiving meal and resources will be provided to those who attend.
Last year's Thanksgiving and Christmas street banquets drew thousands of men and women in search of a meal, and they expect a similar turnout this year as well.
Organization spokesperson Victor Hightower explained the purpose of the organization and event: "Nobody should have to eat their Thanksgiving meal from a dumpster, so there's a real need out there. We're in a real low-income neighborhood here in the city of South Tucson. We're about helping people."
The Salvation Army will also be hosting a Thanksgiving day event from 11 a.m. to 1 p.m. in the Salvation Hospitality House located at 1002 N. Main Ave.
According to the Salvation Army, more than 250 local volunteers will help to prepare and cook the traditional Thanksgiving meal, including turkeys and holiday sides.
"We want the community to know what types of resources we provide for those in need. This could not be done without the support from the people in Tucson," said Captain David Oh, Salvation Army area coordinator.
---
Ashley Fredde is an intern at Arizona Public Media and a student in the University of Arizona School of Journalism.