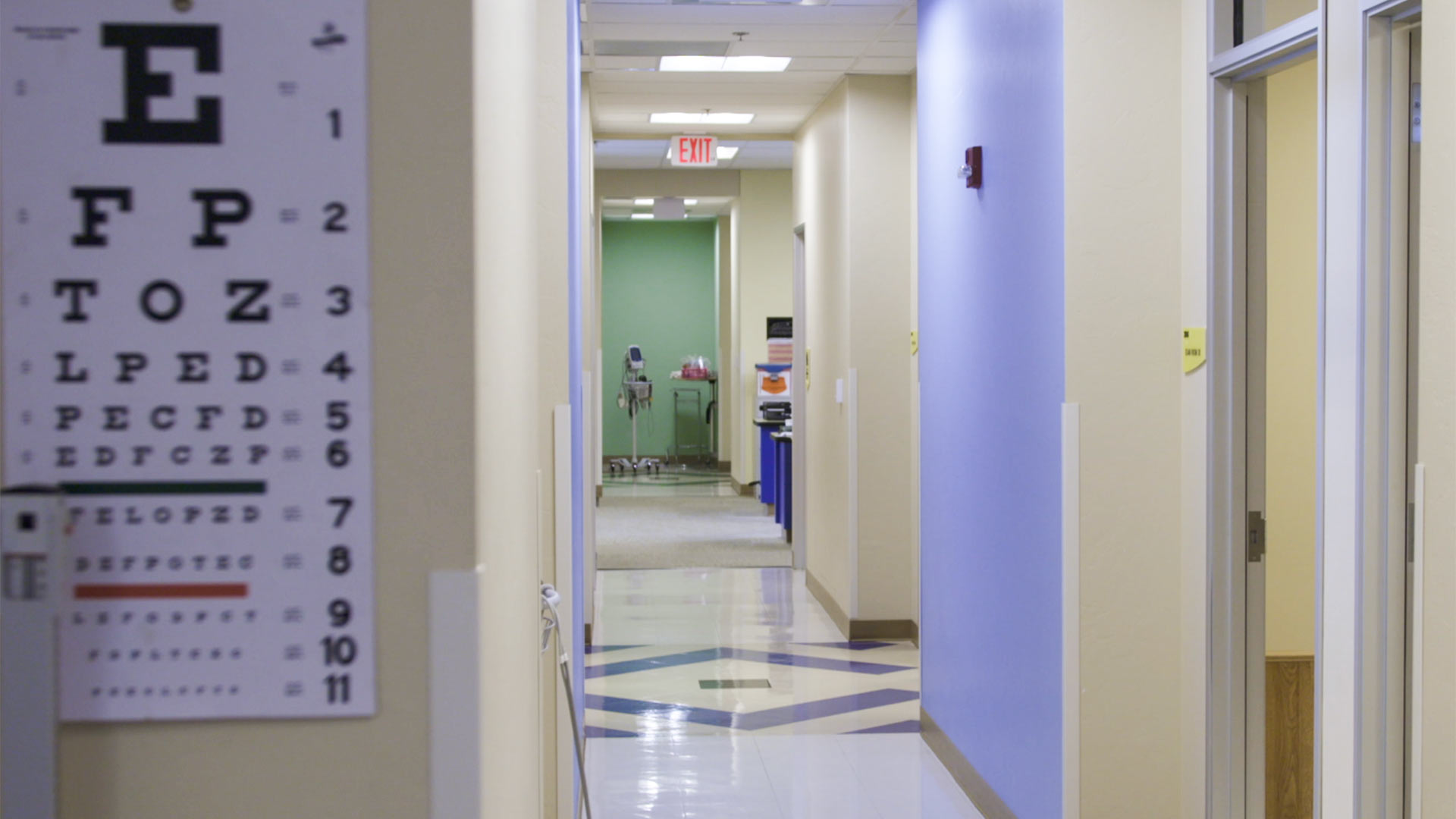 An eye exam hangs on the wall of a health clinic.
AZPM Staff
People can begin signing up for health care plans under the Affordable Care Act Thursday, Nov. 1. Pima County residents will find prices haven't changed much, but they have more options to choose from, according to enrollment specialists.
Customers in Pima County had only one option for ACA health insurance last year. This time, more health care choices in the marketplace could lead to more confusion. Enrollment services director Allen Gjersvig is reminding consumers to consider their options carefully.
"In Pima County, instead of having just one insurance company offering plans, on HealthCare.gov, in fact you'll have three companies to choose from, and each company has five or six different plans," said Gjersvig.
Gjersvig warns some health insurers are marketing short-term medical plans as an alternative to the Affordable Care Act, but they do not provide comprehensive health care coverage. Blue Cross Blue Shield, Bright Health and Ambetter are the three companies offering marketplace plans in Pima County.
Under the 2019 rules, people can choose not to have health insurance and avoid tax penalties. They can also buy insurance that is not compliant with ACA guidelines.
The open enrollment period runs through Dec. 15.
For more information about choices and options for the 2019 ACA enrollment, connect with Cover Arizona