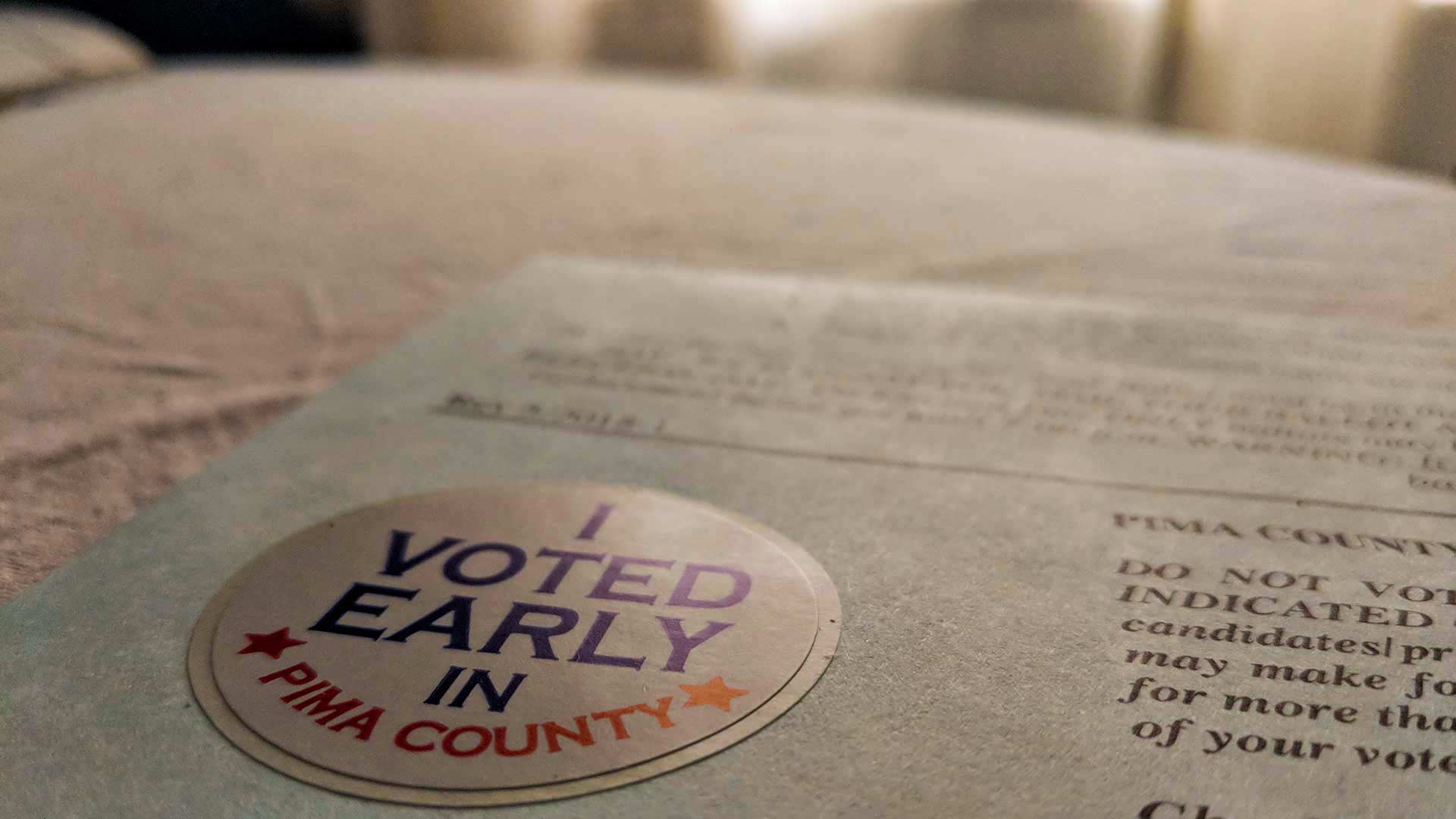 Materials included with a Pima County mail-in ballot for the Aug. 28, 2018 primaries.
AZPM
More than half a million people in Pima County are registered to vote for the November election.
"Pima County will probably reach the highest amount of voter registration for this particular election. We were roughly at 540,000 registered voters the week before last," said F. Ann Rodriguez, Pima County Recorder.
At the deadline to register to vote, more than 5,000 forms were sent to the recorder's office through the state registration system, and the office still had paper forms to process.
When it comes to voting, Pima County voters like to cast their ballots early.
Data from the county recorder's office show that 85 percent of Pima County voters cast their ballots early in the 2016 Presidential election.
"It is the highest rate of how people are now casting their ballots is by the mail process," said Rodriguez.
When the first wave of early ballots was mailed late last week, the county put 390,000 ballots in the mail. She said that, too, was a record.
Voters can still request an early ballot or vote in person at six early voting sites across the county. The number of early voting sites will nearly double in the coming weeks.
Election Day is Nov. 6.